It's that time of year. Festival season has arrived in Lafayette! While having spent the majority of my time in New Orleans at the Jazz festival in the past few years, this year I am staying put in my new hometown of Lafayette to attend Festivale Internationale de Louisiana.  So I am preparing this guide for those out of town visitors and locals alike looking for some local gems to dine at and to experience cajun cooking (and the occasional non-cajun meal).  As a caveat, my followers will know that I am not cajun, nor am I even from here but having spent the past two and a half in this town and being an avid foodie, I've tasted my way through town and can confidently list my favorite places to dine which is quite personal to my taste. I hope you enjoy my picks.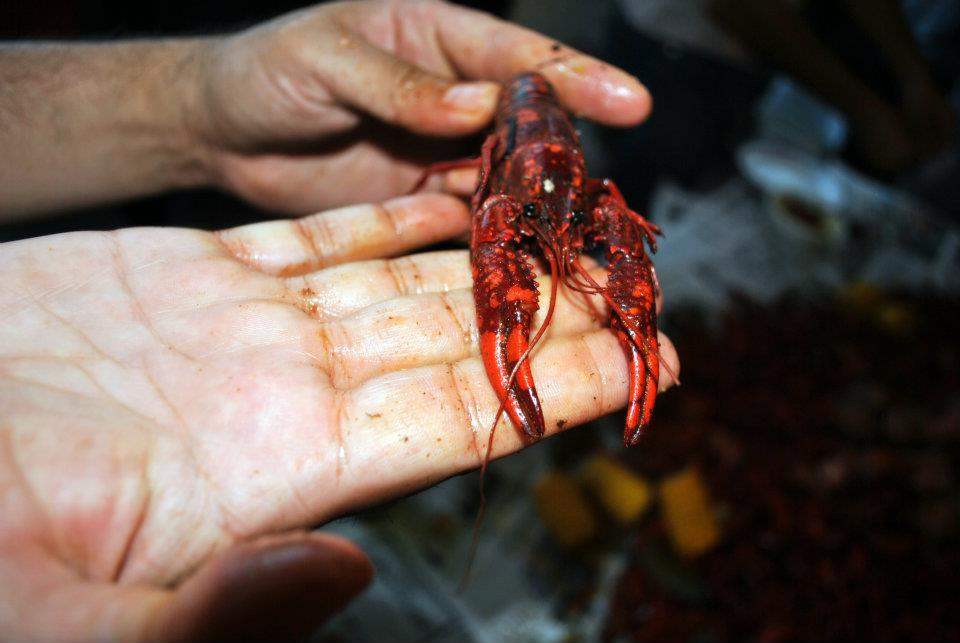 1. Dark Roux |3524 Kaliste Saloom Road | (337) 504-2346
Dark Roux is Lafayette's newest farm-to-table restaurant focusing on serving local foods and telling the story of Louisiana foods. The menu features local farmer's and suppliers such as Gotreaux Family Farms, Mary Mary Markets and Bread & Circus Provisions. Favorites include boudin balls for appetizer and boudin benny for brunch. The restaurant also has a bar and pantry stocked with local products. On weekends a live band plays outside making it the perfect place to brunch or have a romantic dinner with your loved one.  (see menu).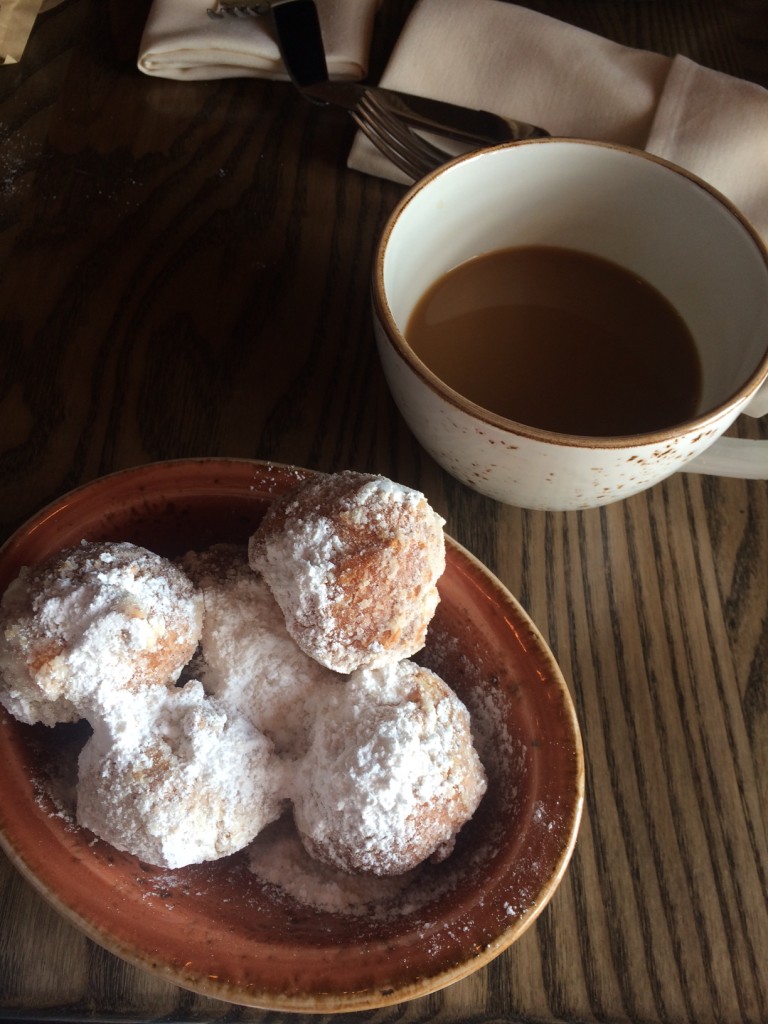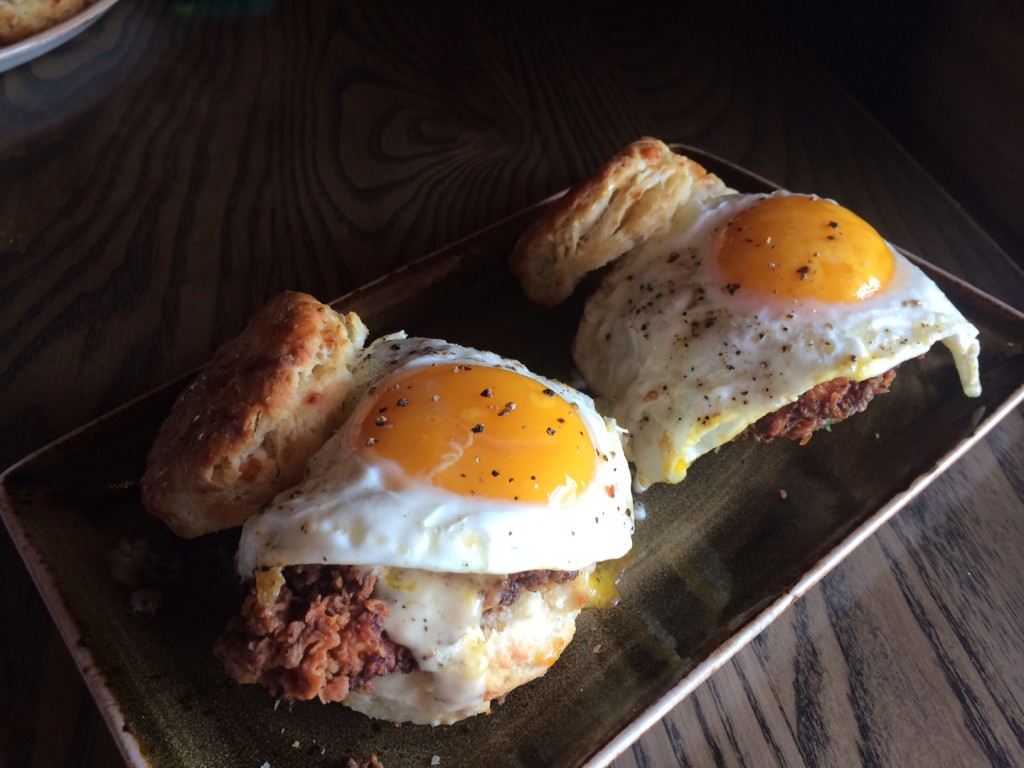 2. Bread and Circus Provisions | 258 Bendel Road | (337) 408-3930
It all started with a condiment and charcuterie stand at the farmer's market at the Horse Farm in Lafayette and evolved into a restaurant last year and brought with it a breath of fresh air to the local Lafayette dining scene. This hip restaurant features local favorites with a modern and unique twist. (see menu).
3. The French Press |  214 E Vermilion St | (337) 233-9449
Chef Justin Girouard spins out some delicious local fare with his own personal touch. He makes his own boudin (not blood sausage as in France but Louisiana's version of boudin: a mix of sausage of pork, rice, and cayenne).  A great place for brunch and lunch. Everything on the menu is delicious but an all time favorite  is the Cajun Benedict (see my post dedicated to the Benedict…because it is that good)!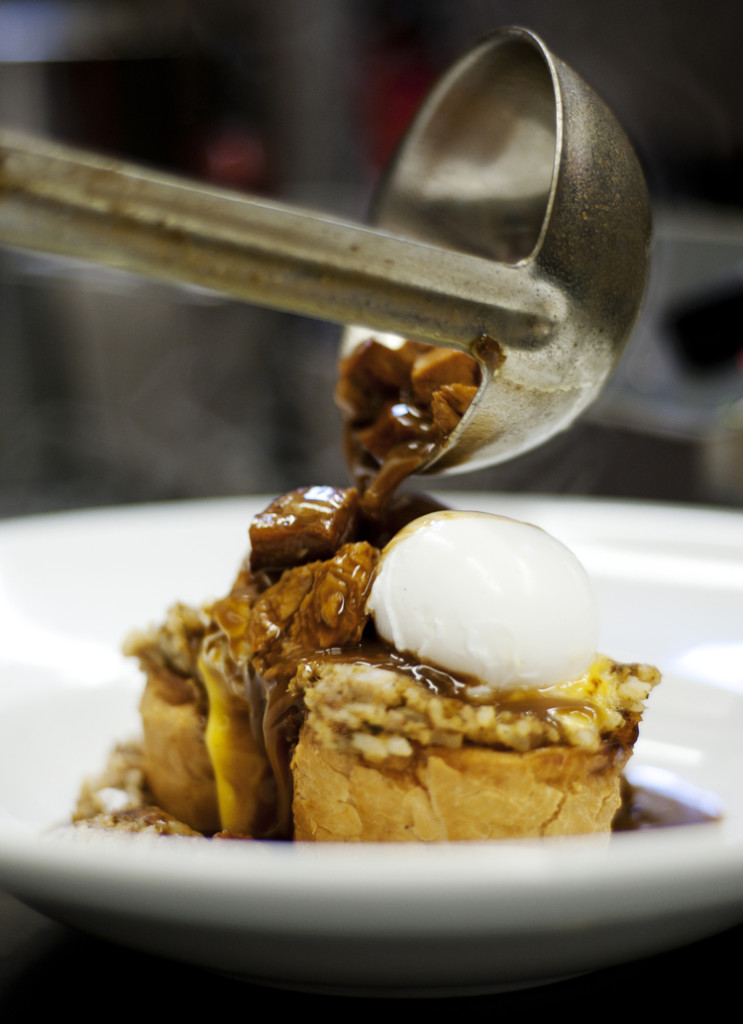 4. Bon Temps Grill | 1312 Verot School Road | (337) 706-8850
Bon Temps Grill is where we take our out-of-town guests for a good local meal. Bon Temp Grill serves "Swamp Edge" cuisine in an urban Cajun atmosphere.  The restaurant layout is cool and the food is fantastic. Favorites include the tuna tartar served with a side of potato chips and the buttery bbq shrimp. Don't leave without tasting the bbq shrimp, it is absolutely to-die-for! And if you are bold enough try some of the frog legs.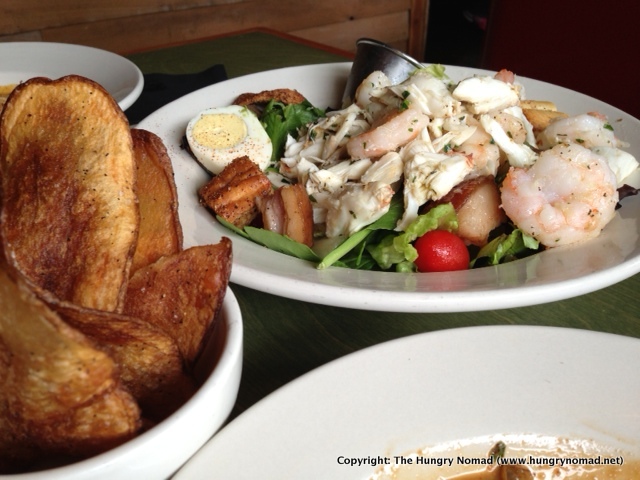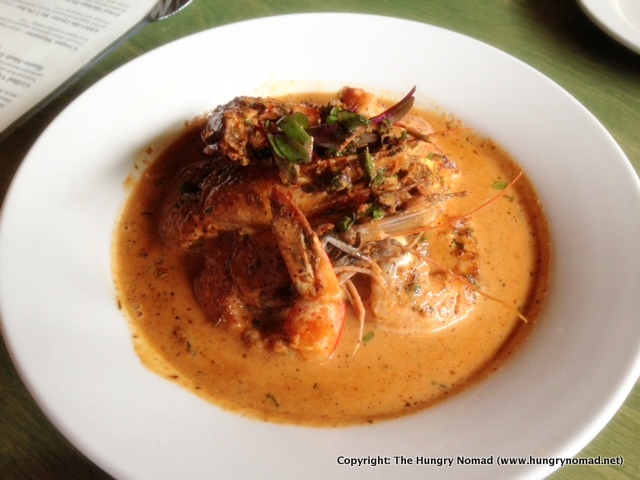 5. Pamplona Tapas Bar | 631 Jefferson St | (337) 232-0070
While it is hard to find any other types of authentic foods in Lafayette there are a few hits that should not be missed. Pamplona Tapas Bar is our favorite go-to spot for tapas and wine. The restaurant features Spanish cuisine en par to many tapas we've tasted in Spain. The cocktails are unique and delicious as are the large variety of spanish wines. So if you are looking for something other than your traditional cajun, hit up Pamplona located in the heart of downtown Lafayette.
6. Saigon Noodles |2865 Ambassador Caffery Parkway |
One of the few authentic vietnamese restaurants in Lafayette, Saigon serves up some of the best vietnamese dishes in town. Located in a strip mall the place can easily be missed. Favorites include the bbq short rib meal served with rice and salad and the large variety of pho to slurp through. Saigon Noodles recently opened a sister restaurant on Johnson street called Blu Basil Wine & Grill.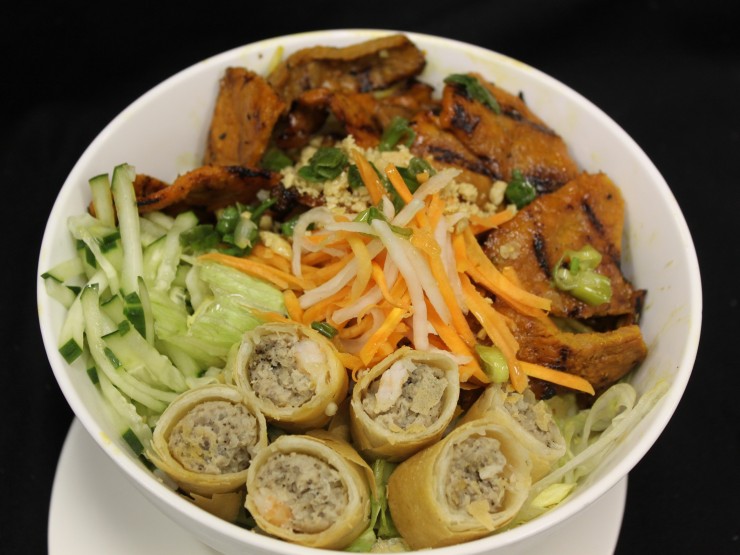 The Saint Street Inn was founded by Nathan Stubbs and Mary Tutwiler, two journalists turned chefs determined to keep the cooking local. Seafood from the Gulf, produce from Acadiana's farms and innovative cooking set the table for an inspired menu.  Nestled in the heart of one of Lafayette's oldest neighborhoods, The Saint Street Inn also plays host to a variety of community events, from benefits and fundraisers to live music events and cookoffs. Both the kitchen and bar stay open late and there's always a spot on the big front porch to sip a local brew and watch the sun go down.
8. Johnson's Boucaniere | 1111 Saint John St| (337) 269-8878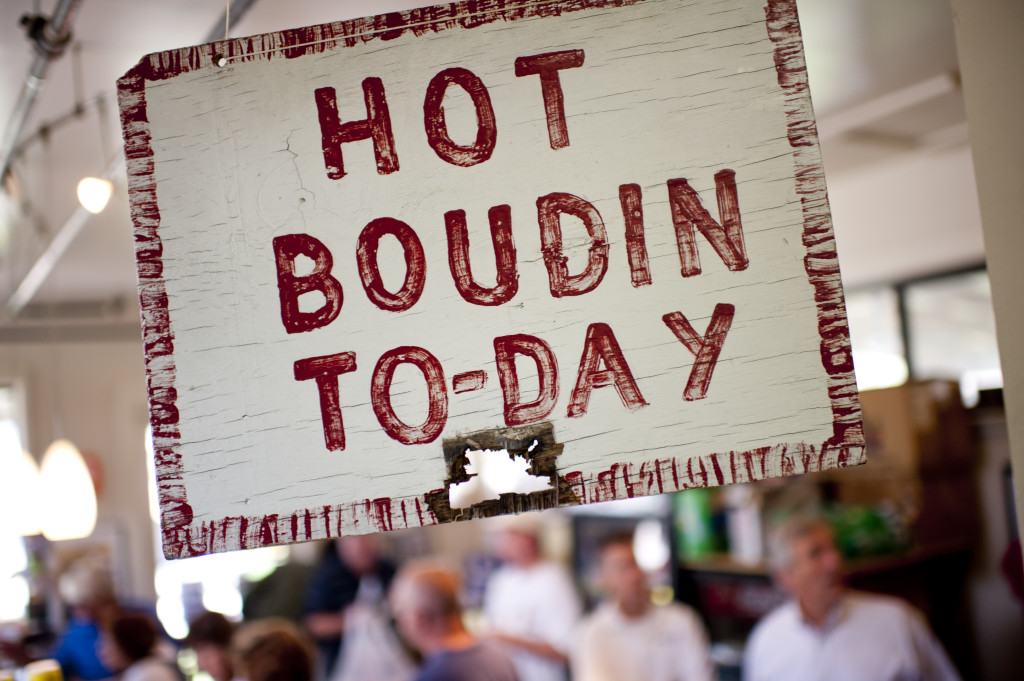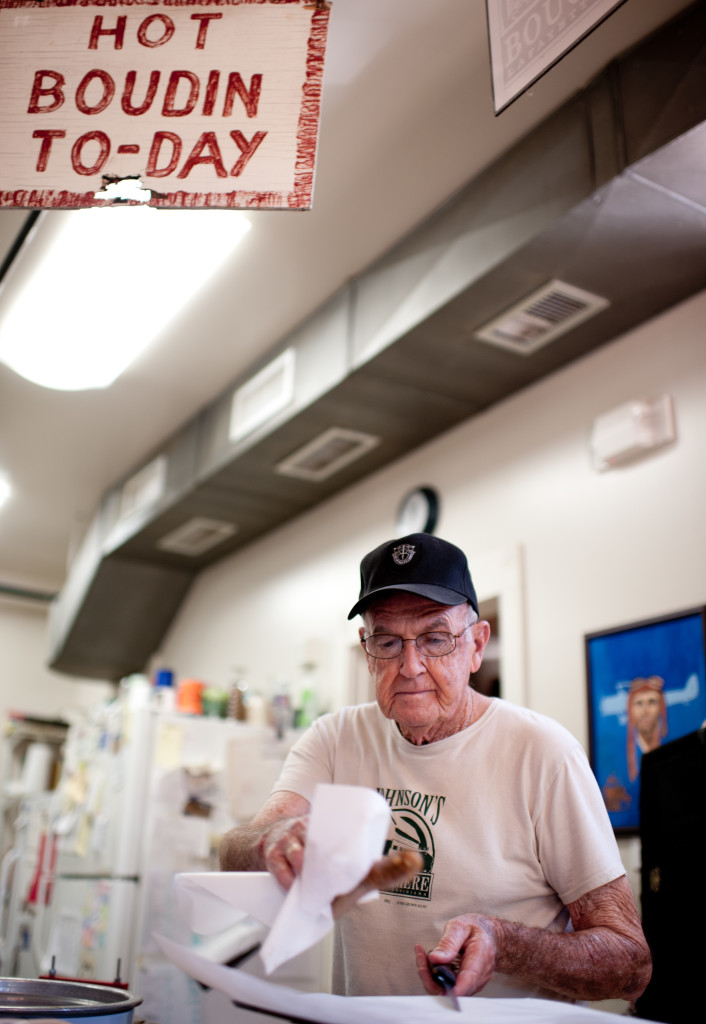 Johnson's Boucaniere opened in 1937 in Eunice, La and relocated to Lafayette some years ago.  Boucaniere which means 'smokehouse' in english is a popular spot for lunch in Lafayette. At JB they smoke all of their speciality meats which include pork sausage, pork and turkey tasso and beef jerky. They also serve plate lunches from their in house made smoked meats which are made fresh weekly. Make sure not to miss this one.
9. Pop's Poboys | 740 Jefferson Street, Lafayette, LA 70501 | ((337) 534-0621)
I've never been a fan of Po-Boys (shocking!) until I tried Pop's. Pop's Poboys opened in April 2015 and is located in beautiful downtown Lafayette. Chef Collin Cormier and team bring eclectic flair to Louisiana's favorite sandwich and beyond. Their twist on the traditional poboys are out of this world delicious. Favorites so far include the Banh Banh shrimp and the Hot Hot for all those fried chicken lovers out there.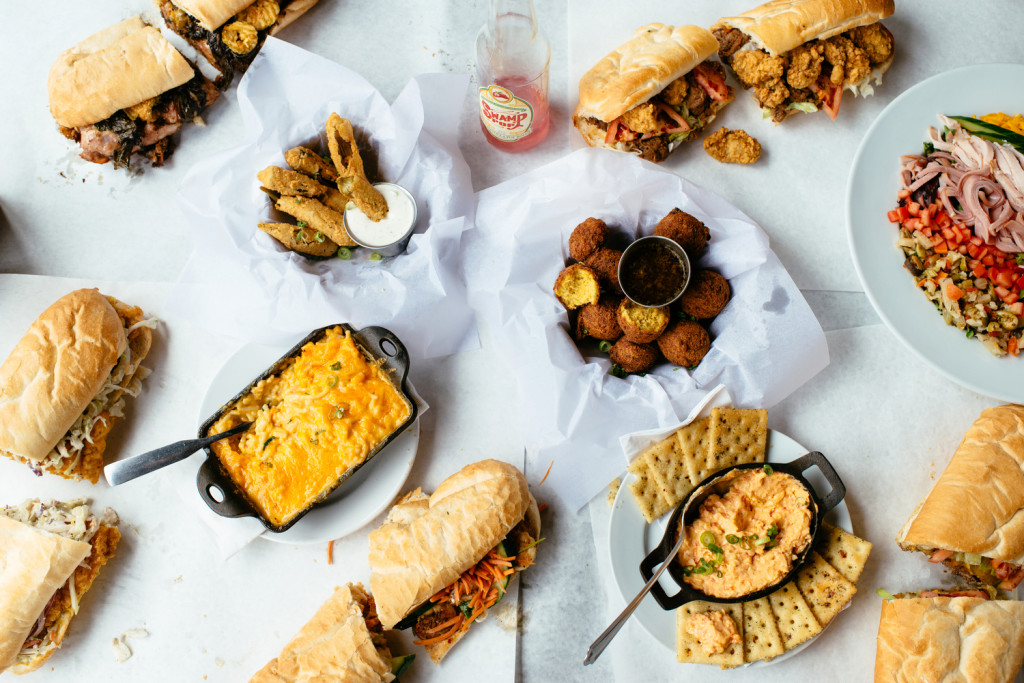 For desserts and coffee these three are my go-to in town for quality coffee and sweets:
10. Carpe Diem! Gelato-Espresson Bar | 812 Jefferson St, Lafayette, LA | (337) 534-4155
If you crave real gelato and dreams of being back in Italy make your way to Carpe Diem located on Jefferson street to get your cravings fulfilled.
11. Reve Coffee Roasters | 200A Jefferson St, Lafayette, LA 70501 | (337) 534-8336
Reve is a micro-coffee roaster servicing the greater Acadiana area (and beyond) in the retail and wholesale of freshly roasted, specialty grade coffee beans. Be careful as their coffee is addictive!
12. The Lab | 1042 Camellia Blvd. #6, Lafayette, LA | 337.889.5782
The Lab handcrafted coffees creates delicious coffee flavors that are hard to find around here. Not to mention their delicious baked good and house-made gelato. Located in the beautiful River Ranch neighborhood the Lab is definitely a treat.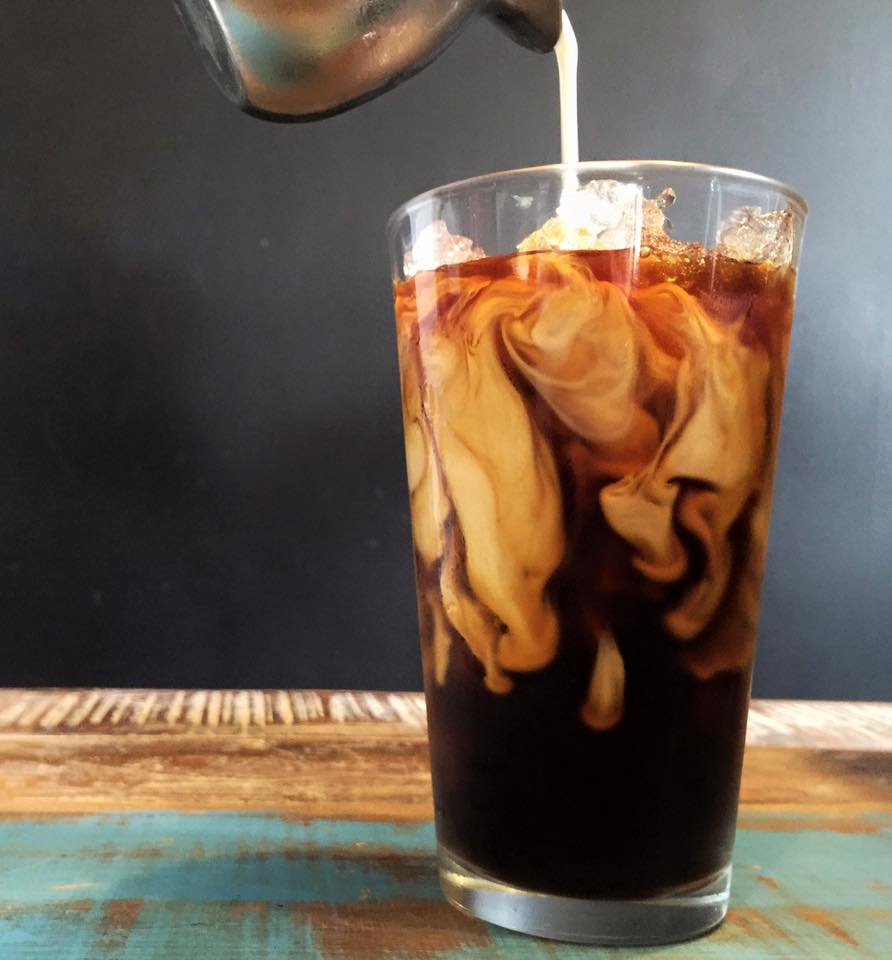 Have I missed any of your favorites? Please feel free to share as I continue to eat my way through Lafayette!
(Please note some of the photos are taken from the restaurant's online gallery: French Press, Johnson's Boucaniere, Saigon Noodles, Jolie's, Olde Tyme Grocery + Bread and Circus).