What can I say about Maui that hasn't already been said? That it is majestic? That it is Paradise on earth? Relaxing? A beauty?
I had resisted the urge to travel to Hawaii arguing in my mind that I should travel to more exotic and foreign destinations for as long as I can. But then I had a child and things changed.  I fought this change as hard as I could for as long as I could. I tried to go on with things as I had when I was a careless girl in my Twenties with nothing and no one to worry about but myself. So in order to show myself and all around me that nothing had changed,  I packed my family and travelled to places like the Costa Rican jungle when my son was only 6 months old or to hidden bungalows in the Tulum jungle with no running water when he was 9 months and hiking high in the Swiss Alps alongside glaciers when he was 18 months. He's one lucky boy I know, even though he won't remember a thing. My husband and I thought that was normal and although my son has been a breeze to travel with, traveling with a mini-human to places with well-water and parasites was not the easiest. But we didn't know any better  that is until we travelled to Maui last September. It was the most relaxing and easy trip we've yet taken and our son fell in love with the island as did we. We didn't have to worry about brushing our teeth with bottled water or making sure we had enough mosquito repellants to ward off an army of disease ridden bugs in the jungle.  Each one of those trips have been beyond memorable but we definitely had to plan and organize and keep our wits about. But then we went to Maui.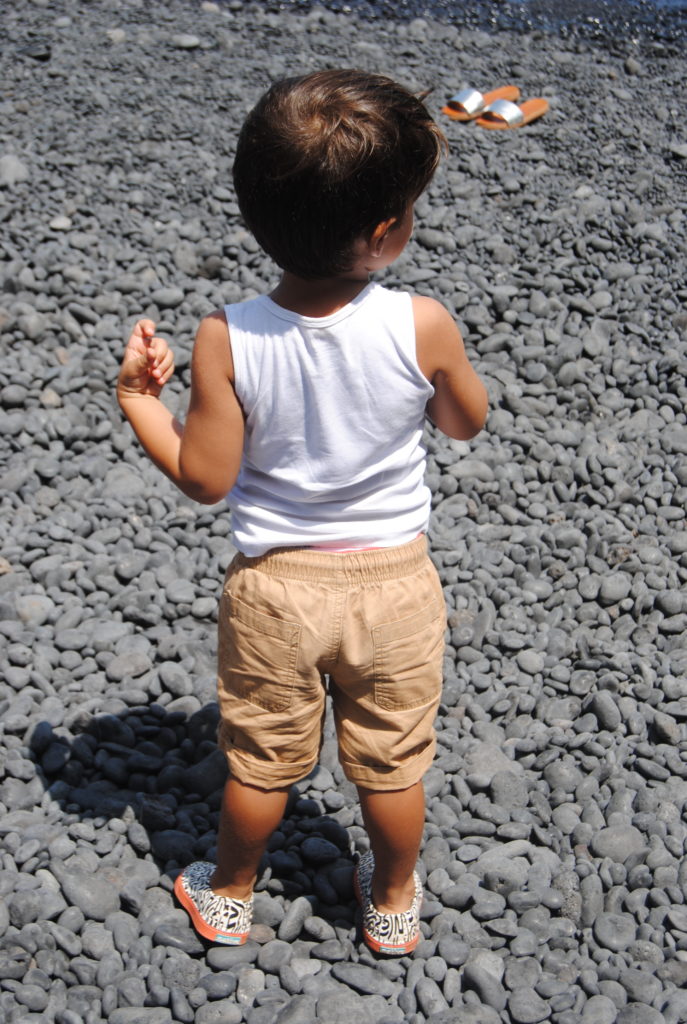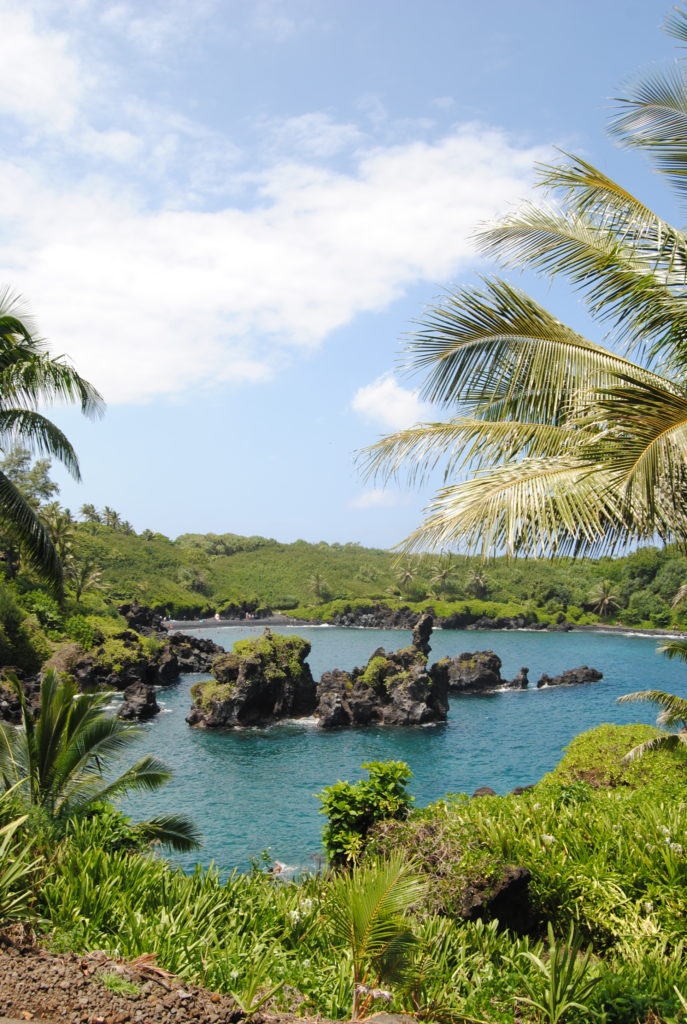 Maui has it all. The comforts and convenience for families with little ones and adventures for solo travelers.
We stayed on the South side of the island in Wailea. It's a luxury resort area with beautiful hotels and homes. The Grand Wailea is the largest resort with multiple pools, kids waterpark with slides and lazy rivers and many restaurants. So if it's just rest and relaxation you are looking for there is really no need to leave the resort. But we always like to  travel and explore, and see where and how the locals live so while we stayed at the Grand Wailea we travelled often to Kihei a local town that is 10-15 minutes away from Wailea.  For the first few days it was just relaxing at our hotel and enjoying the conveniences of a resort. The beach at Wailea is beautiful and filled with wild sea animals. Many times a day we would see giant sea turtles swimming by and on many occasions would be caught off guard as one would brush our legs from behind with its fins. It was an incredible experience to be so intimately connected to these beautiful creatures without having to go on some fancy excursion.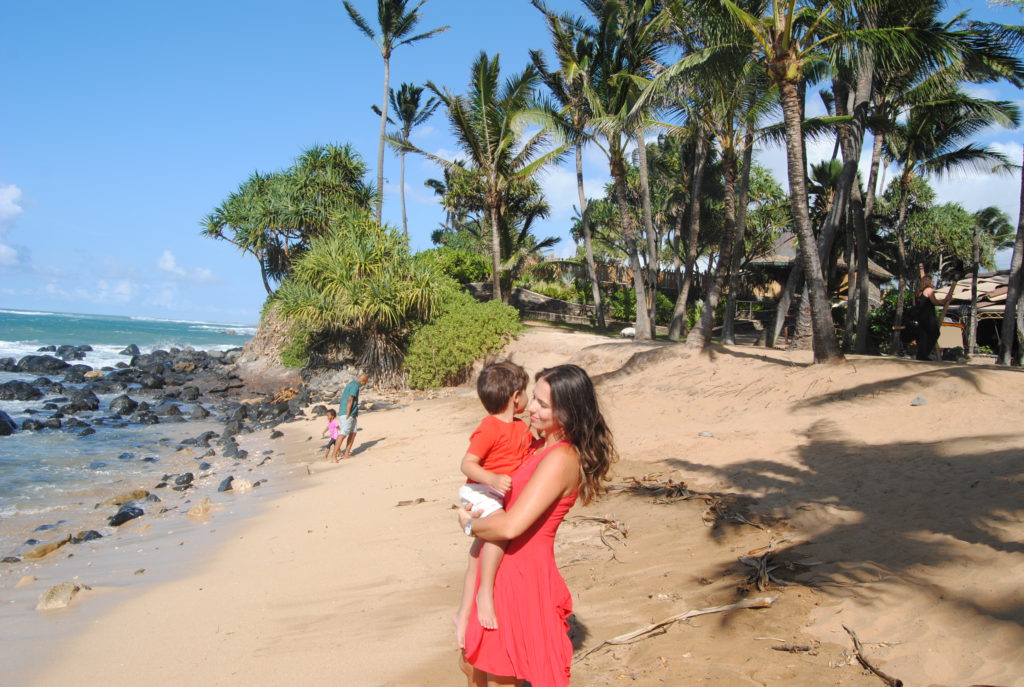 When we were finally rested enough to explore the island we set off one early morning to Hana. The drive to Hana was one of the most breathtaking experiences of my life which merits it's own post. We discovered pools, waterfalls, rain and bamboo forests, cages, black sandy beaches and the world's best banana bread.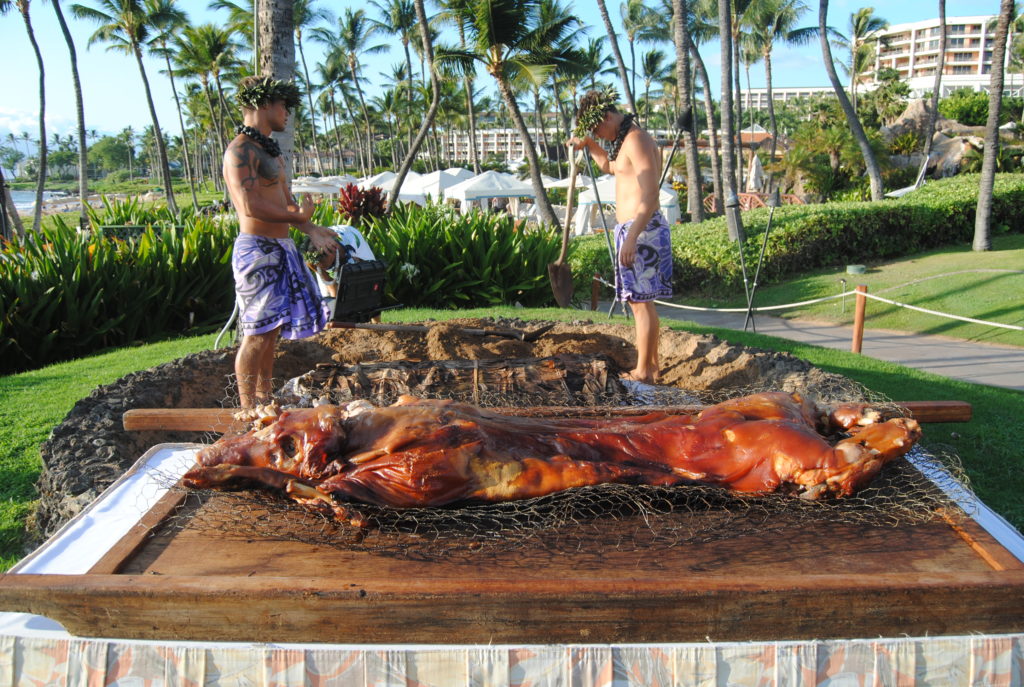 On another evening we stayed at our hotel to experience a famous Hawaiian Luau at Honua'ula at the Grand Wailea. While we also planned to catch a sunrise at the Haleakala National Park we failed to reserve spots in time as there is a daily maximum so in the end we never made it up to the Park. There is always next time. As all things on Maui the dining experience was also exceptional each restaurant meriting it's own post. But as many who travel to the island will know, Mama's Fish House was one of the best dining experience we've yet to have.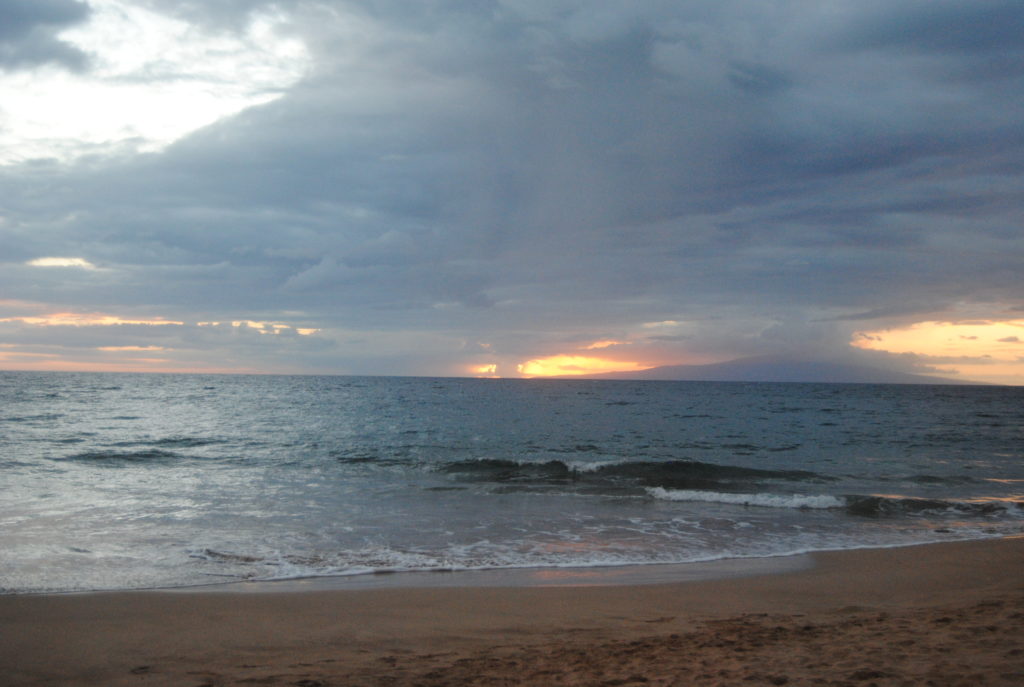 After spending a week in Maui my husband and I were both fully rested and ready to get back to the swing of things. My son was not ready to leave and as a three year old has asked us to go back to Hawaii weekly if not daily. It seems he's already got a good (and expensive) taste when it comes to travel.