After our three days of adventures in Madrid we packed our bags hopped on the train and made our way south to Sevilla.
Sevilla was all that I imagined it to be and more: bursting with color and antique charm, beautiful historic buildings, endless rays of sun and flamenco. The Alcazar Palace Complex is a stunning collage of architectural styles and beautiful green gardens took our breathe away and the Cathedral was impressive you with its beauty and its status as the burial site of Christopher Columbus. We spent our days touring the town on foot and nights eating tapas in only a few of the more than 4000 tapas bars in town.  On the first day that we visited the town  we ended our walk at the Plaza de Toros de la Maestranza. Around the corner from the Plaza de Toros we found a restaurant called Baratillo dedicated to the art of bull fighting and decided to give it a try.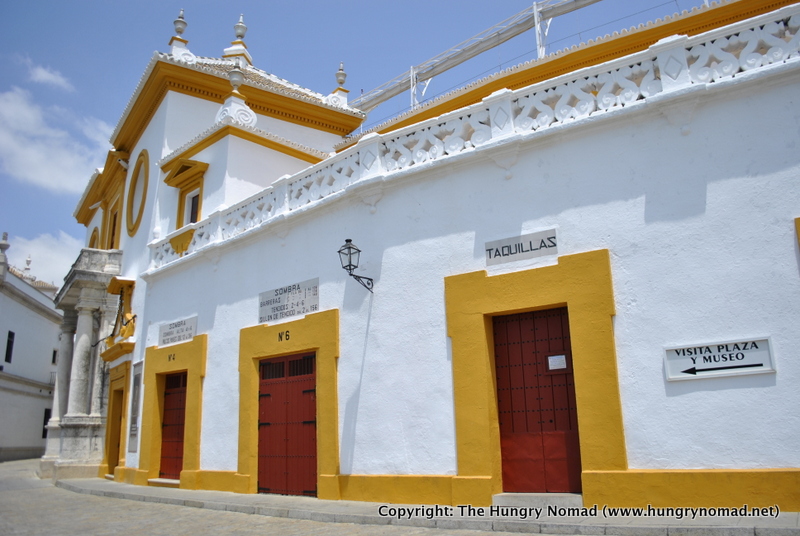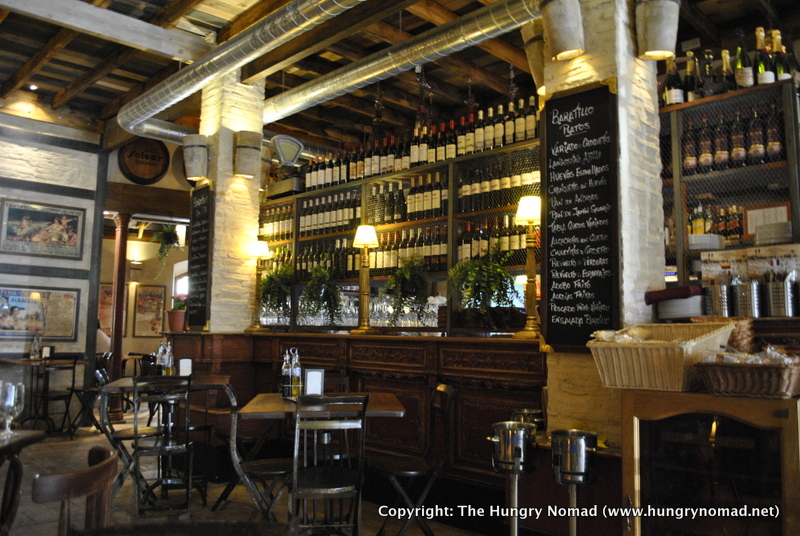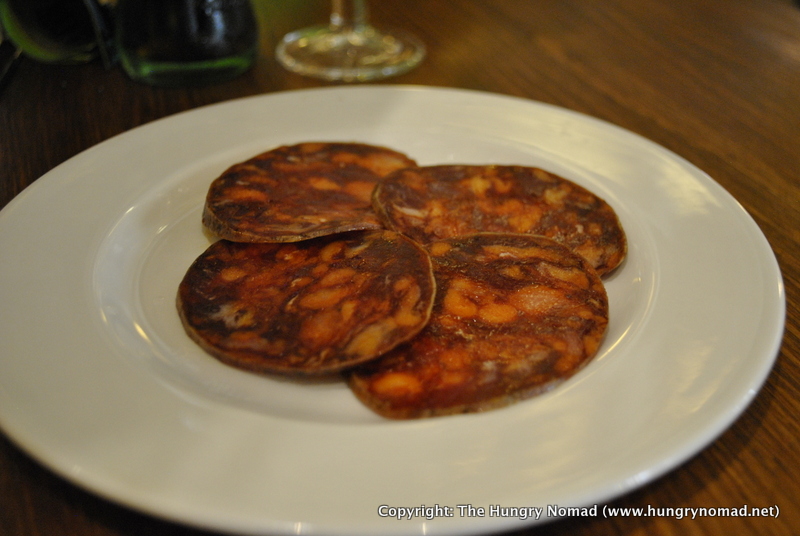 Bull heads lined the walls and locals and tourists alike crowded the room. As a newbie to the art of tapas we werent too sure of our selections but there was one thing that I discovered while in Sevilla which was so delicious that I ended up having three servings per day.I wish I remembered the name but only have the photos to remind me of the taste. Fries served with a meat stew and gravy. Very simple but simply  delicious.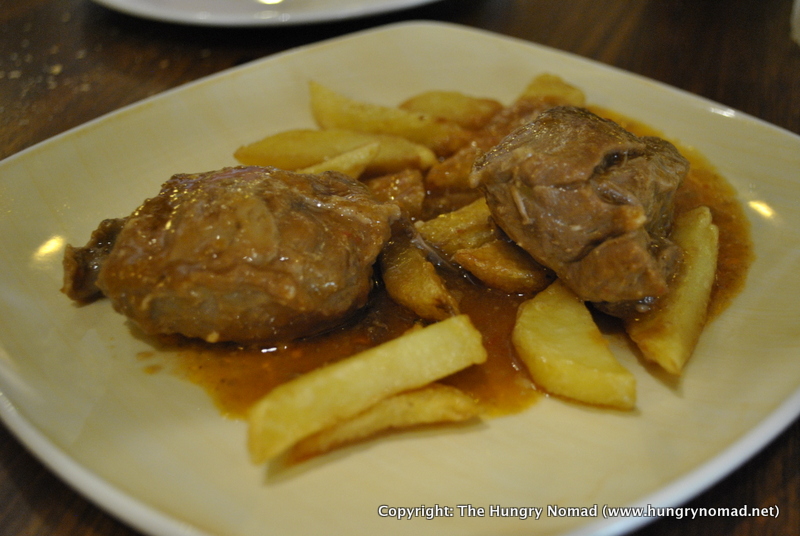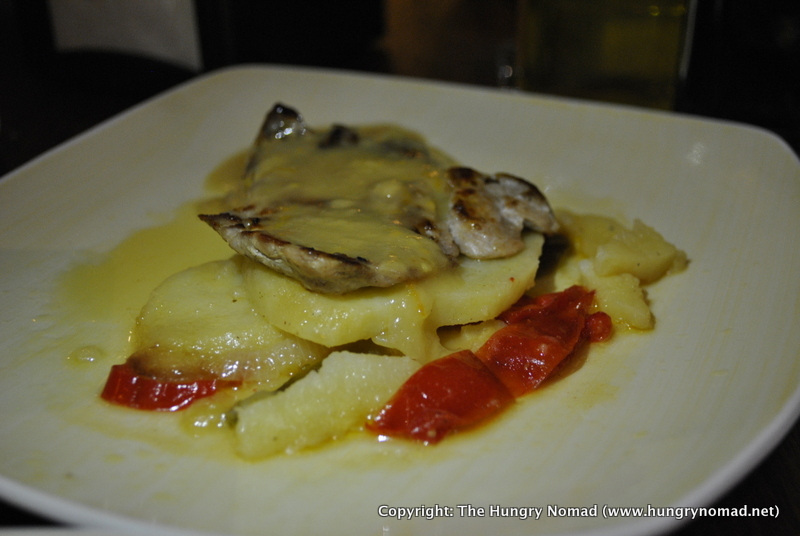 The dish called Broken Egg or Huevos Rotos  is quite popular all around Spain consists of fried eggs, fried potatoes and pieces of Iberico ham. It is simply delicious and made it to our list of orders on every occasion.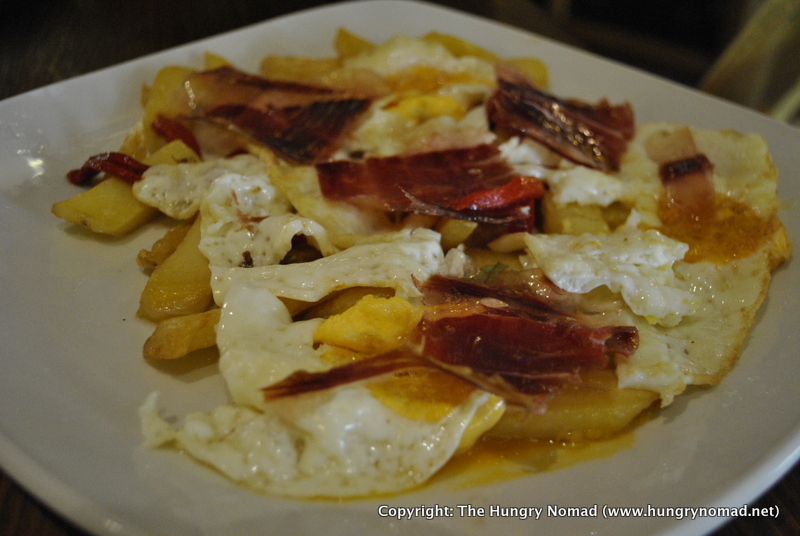 The house special- the Berenjenas Baratillo was to die for. Not sure what the sauce that covered the thinly sliced eggplant dish consisted of but whatever it was- it was so delicious we had to order more.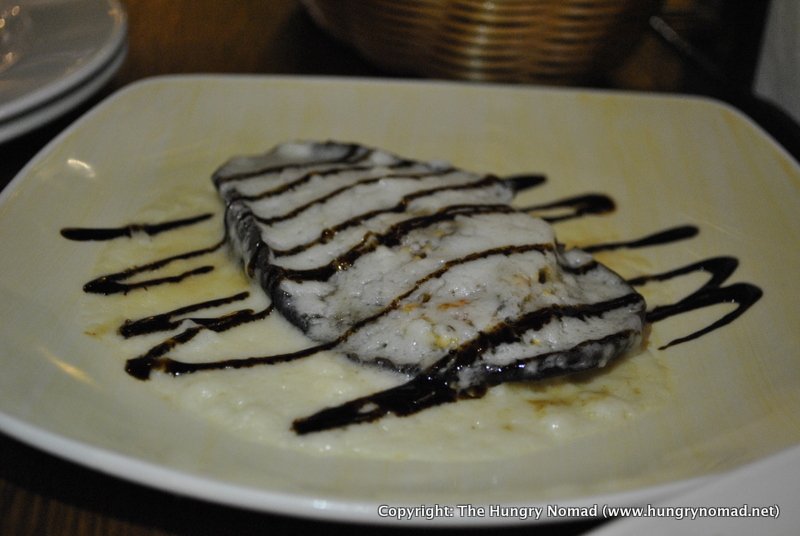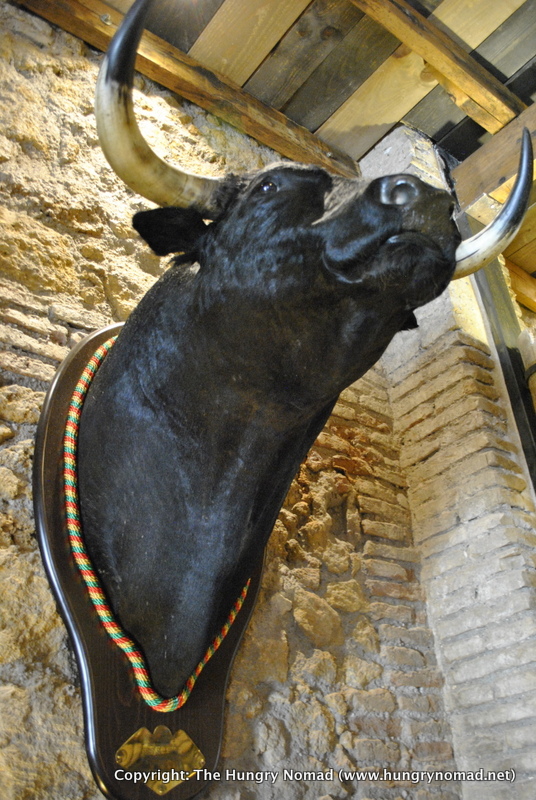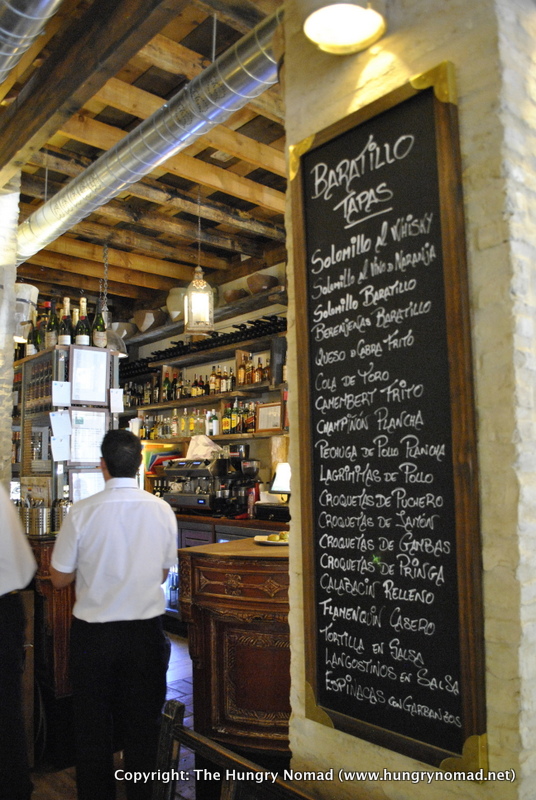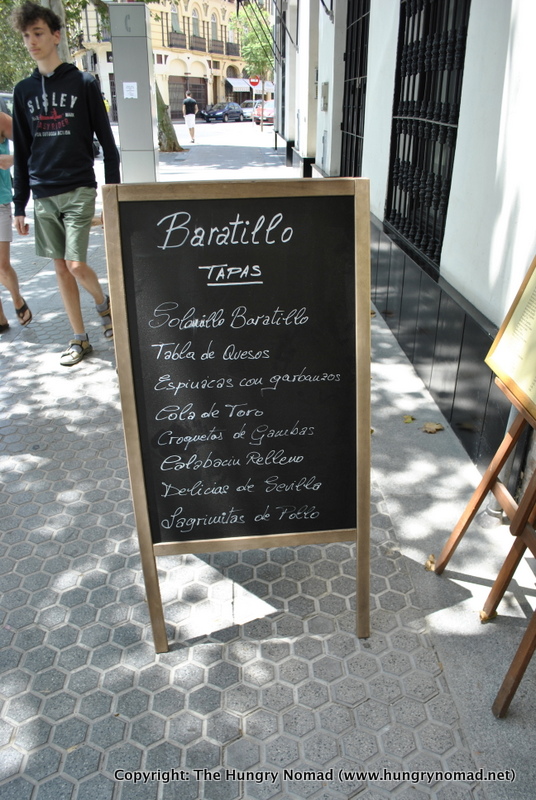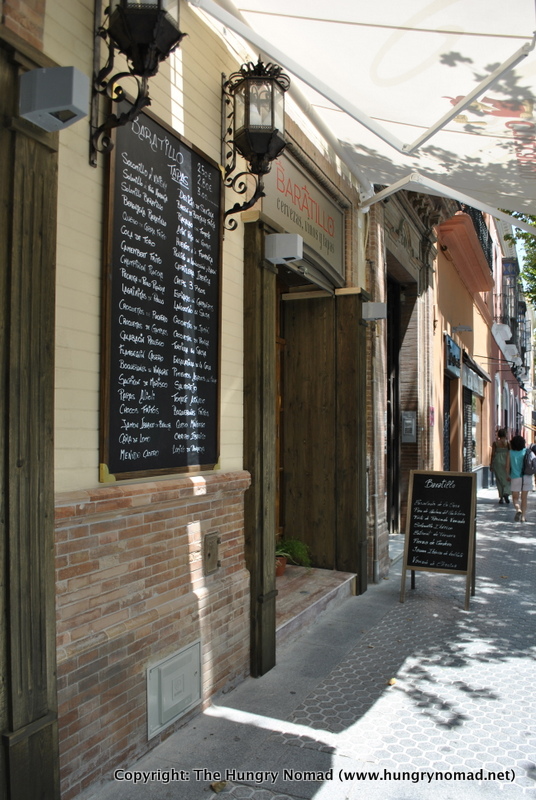 Baratillo restaurant is located at: Calle Adriano, 20, 41001 Seville, Spain, 
El Arenal