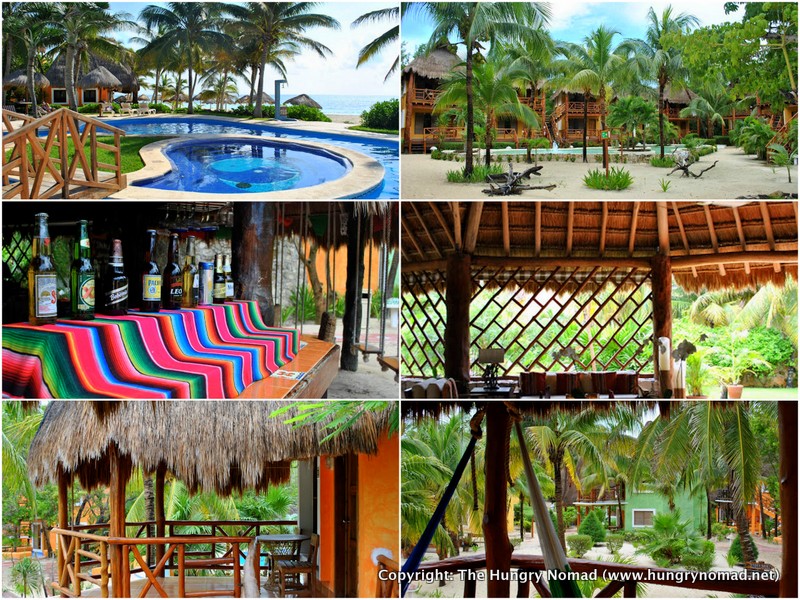 I have contemplated writing about this resort- I loved it so much that I almost didn't want to let out the secret. But here it is folks- if you are planning a trip to Playa del Carmen and want something laid back and different than your cancun style hotel strip then I highly recommend Mahekal Beach Resort. 
This Mayan paradise is located in Playa del Carmen, nestled between lush tropical gardens and a long strip of pristine white sand beach. Whats more special is that it is located steps away from the wonderful shops and restaurants of 5th avenue, or La Quinta as it is locally known. 
If you want luxury, trendy and modernity then don't stay here. But if you want to be at one with nature, stay in a Palapas style hut steps away from the beach you will love this place as much as we did.  
The Resort does have its flaws and is a bit outdated (was purchased from Shangri La Caribe a few years back) but the service, amazing layout, location, food and friendliness of all staff really made up for its shortcomings. 
The Lobby
Happy Hour 5-7 swings, ping pong and pool tables all in the center of the resort
The Garden Resort area tucked away in the back of the resort away from the beach
Restaurant- breakfast and lunch or dinner included
Pool and Jacuzzi overlooking the turquoise waters of the Caribbean sea