Before arriving my friend and partner-in-eating asked me where I wanted to eat while in Vancouver. My response was "everything Asian: Chinese, Korean, Japanese, Thai, whatever, as long as it's Asian". That in short sums up what I will be eating for the next few weeks. In a city with such a large community of Chinese, Koreans and Japanese, one thing is sure: the food will be amazing and options, endless to say the least.  On our first day together we decided on dumplings. Because nothing can beat a little ball filled with a mixture of heavenly goodness. Being downtown and having no access to the Chinese mecca that is Richmond, we decided on the Dynasty House located on lower Robson street. Most of our Asian food adventures downtown revolve around the two block radius of lower Robson and Denman where many variety of Korean, Japanese and Chinese restaurants reside.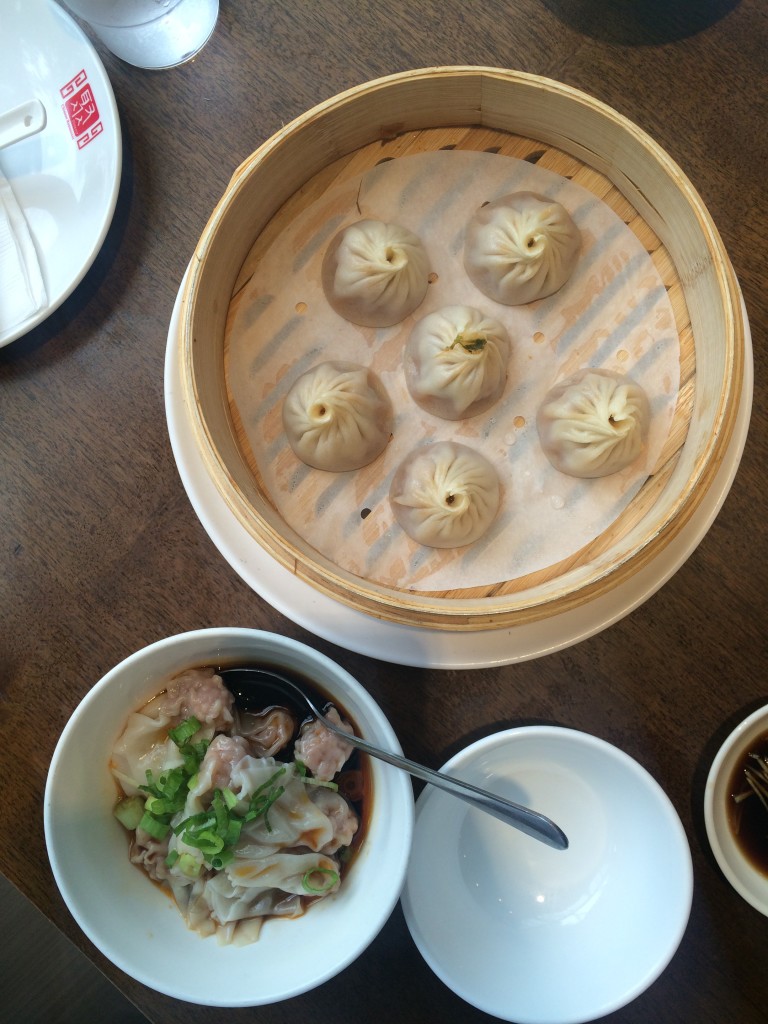 Dynasty Dumpling had a small line up out the door which can never be a bad thing. But within 15 minutes we were quickly seated (despite a little hiccup over having a child and stroller with us). Guests were quick to offer their table so as to accommodate us, on the other hand, the hostess was not very happy about us having a stroller. But in the end, a nice man offered up his table after witnessing the commotion.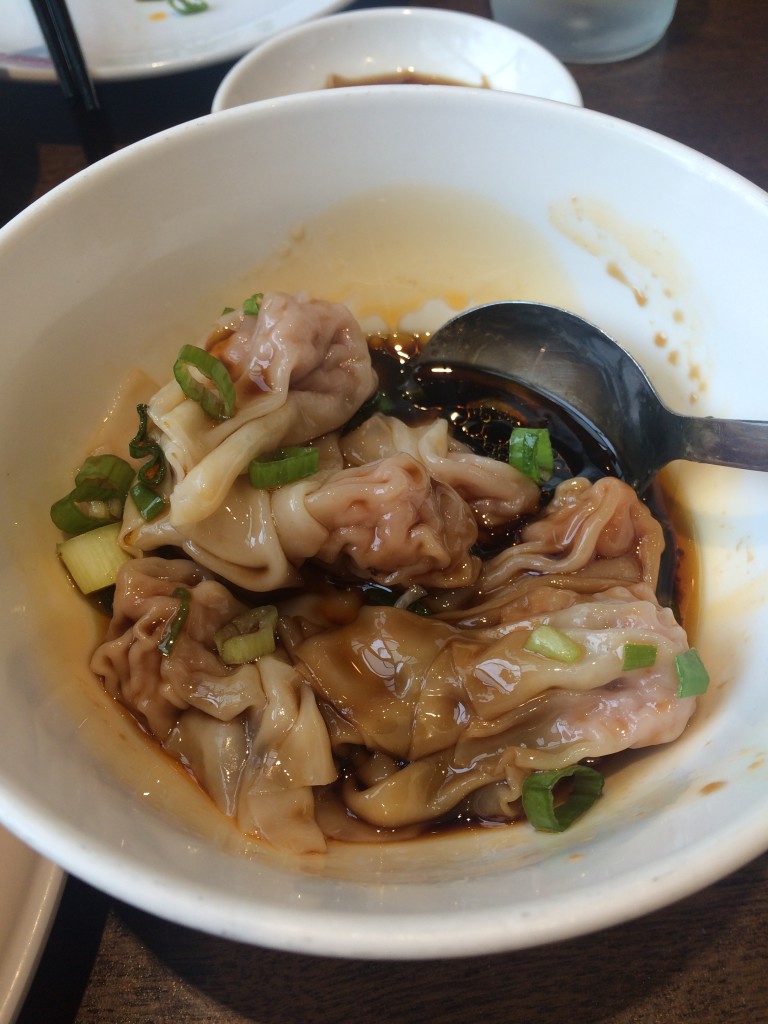 I'll skip a few lines detailing the bad service and get to the good part: the soup dumplings. The menu features Shanghaise dishes including a page filled with a variety of soup dumplings. We ordered the original pork dumplings and the pork and kimchi dumplings along with a variety of other dishes including other dumplings beef and rice cake, and honey glazed lotus roots. The first time I had a soup dumpling happened to be on a Chinatown tour in Philadelphia. It was there that I was taught the secret of how to eat a soup dumpling. Once served If you bite into one right away you will surely burn your tongue. It is best to wait at least a minute to let it cool. Then gently dipping your chopstick in the vinegar you can pick up the dumpling right underneath the chopstick and place in spoon. You will then have two options: 1- poke a hole and let the broth ooze onto the spoon before eating, or 2- biting off the top and sipping the broth before devouring the whole thing. Either way you are sure to feel the same effect: pure and simple ecstasy.