Many lives ago, in my twenties, I spent many summer days and nights on the beautiful white washed Greek isles of the mediterranean (see posts). It is here that I fell in love with the simple yet extremely satisfying greek salad. It's light, fresh and extremely healthy. The salad is best made during the summer months when tomatoes are ripe and aromatic and cucumbers crunchy and fresh. In America any salad that contains feta cheese or olives is often referred to as a Greek Salad. However, the true greek salad recipe is far from that. The authentic Horiatiki Greek Salad is a very specific salad, with specific ingredients. The feta cheese is never crumbled but delicately laid over top the salad allowing you to crumble into smaller pieces at first bite.  You must choose real feta, meaning feta made from sheep or sheep and goat milk. "Feta" made with cow's milk is not real feta. And to have the true Horiatiki experience you need to taste real feta. Since this is a very simple salad, the quality of the ingredients has a huge impact in the flavor of the final result. If using high quality olive oil, you will not need to add any other sauce to make it flavorful.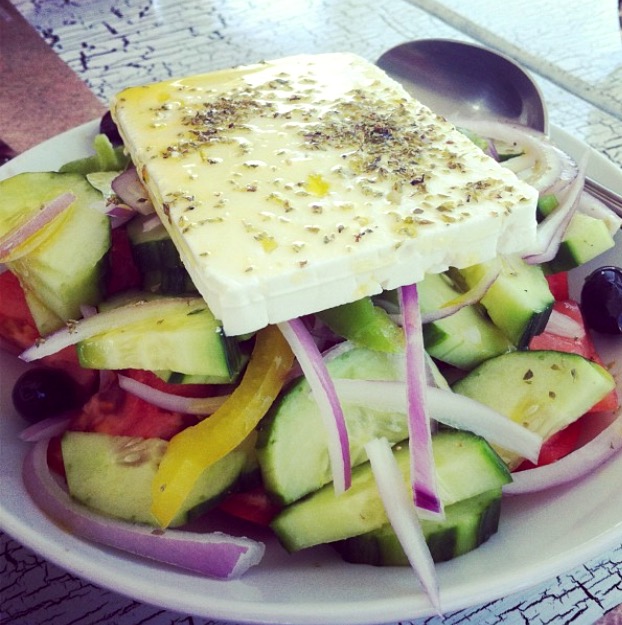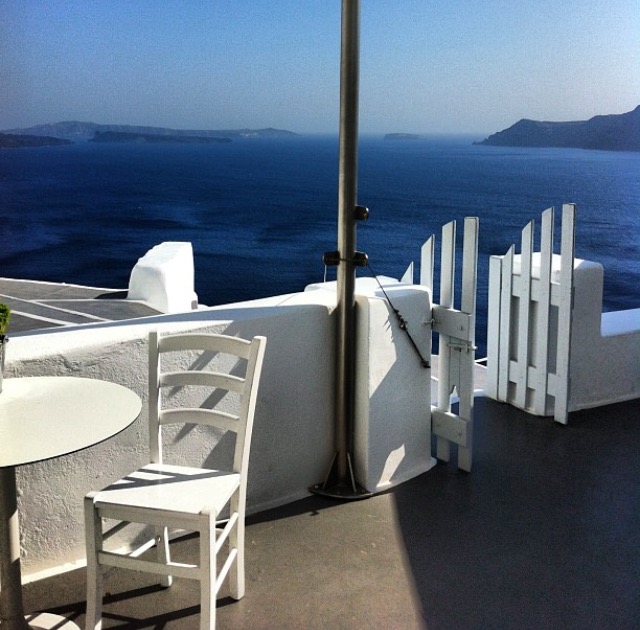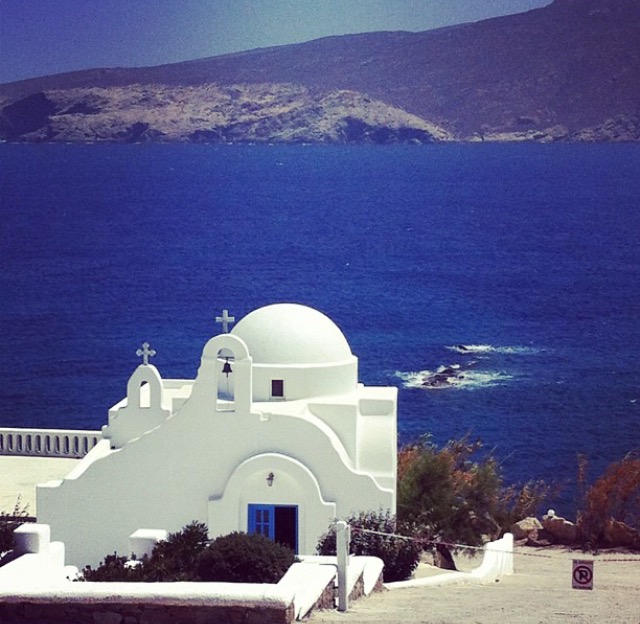 Ingredients:
– 3 medium-sized tomatoes (not cherry tomatoes but whole tomatoes, cut in wedges)
– 1 English or 4 Persian Cucumbers (peeled and sliced)
– 1 small Red Onions (thinly sliced)
–  6-8 Kalamata olives (whole, not pitted)
– Traditional Greek Feta (in a big slice or chunk, never crumbled)
– Extra virgin olive oil (for dressing)
– 1/2 tablespoon of dry oregano
– 1 slice of feta
– 5 tablespoons of extra virgin olive oil
– Caper seeds- Optional (added mostly in Horiatiki salads served in the Greek islands)
– Red wine vinegar- Optional (some people also like to add an extra acidity in their salad)
Instructions:
1- Mix all the vegetables in a bowl, drizzle with olive oil, lay feta cheese on top and sprinkle with oregano. Serve with fresh baked bread and enjoy!