Florence is a citywide outdoor museum which means tourists are aplenty. The large number of tourist means many mediocre restaurants exist where the waitstaff and kitchen staff are  mainly underpaid illegal immigrants and Italians are hard to come by. Food at these restaurants tend to be pre-made, frozen and generally quite bad. Unfortunately, after a long day of sightseeing it is hard to avoid these restaurants but here are a few pointers:  restaurants where the waiters stand outside waiving you in, restaurants with billboards and photos of the food, restaurants where no one speaks Italian. In the short time we spent in Florence I decided that our trip should include a trip to a Florentine steakhouse where we could experience a taste of a true  bistecca alla fiorentina. With recommendations from the wonderful concierge at the JK Place Firenze we walked around the corner to Buca Lapi.  The restaurant was literally around the corner from our hotel yet we ended up getting lost in the intertwining narrow streets, almost got run over my some motorbikes and finally ended up where we started and decided to use our very expensive GPS to lead us the 10 meter walk to the restaurant.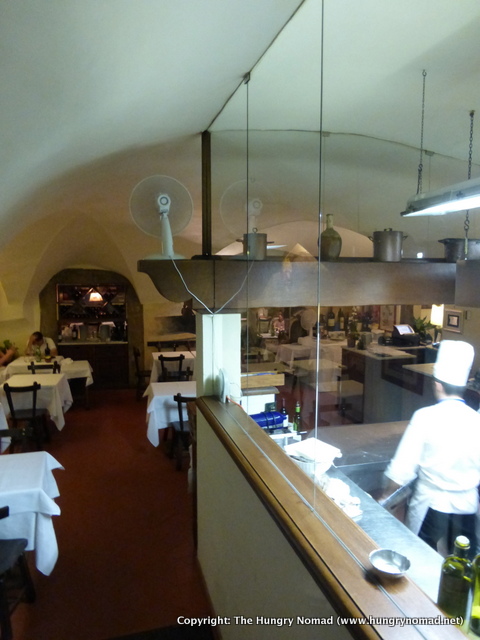 Buca Lapi is the oldest Florentine restaurant housed in Palazzo Antinori's wine cellars underground with the dining room located in the actual cellar and covered wall to wall with old and new tourist advertisements. Our server was fluent in English and was very friendly and helpful with the menu. All other customers also happened to be english speaking tourists, making me doubt our choice. Yet, when I saw the steak being cut up for the table next to us, all second-guessing was laid to rest.  We ordered two pasta dishes to start including a spinach and ricotta gnocchi and a pappardelle with braised rabbit and porcini mushrooms. We were both filled by the end of our first plate and were ready to call it a night but we had already ordered the steak.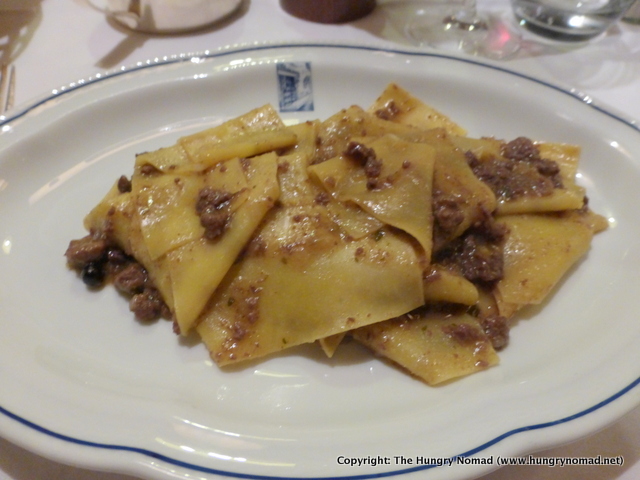 Minutes later a man was cutting up a large piece of steak for us that really looked like it could have been  a large piece of a whole cow. It was huge. Did I mention that the Count does not like steak? He is just not a meat and potatoes kind of guy and likes his meal filled with different flavors and spices. Besides his dislike for meat he was not a big fan of the price tag on this piece of Florentine steak, which cost approximately 70 euros.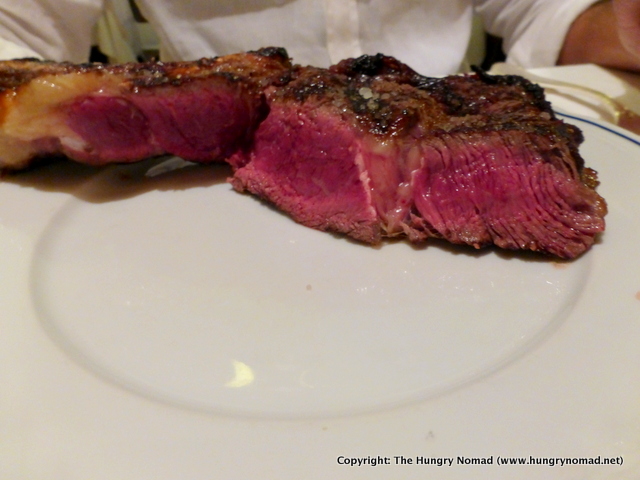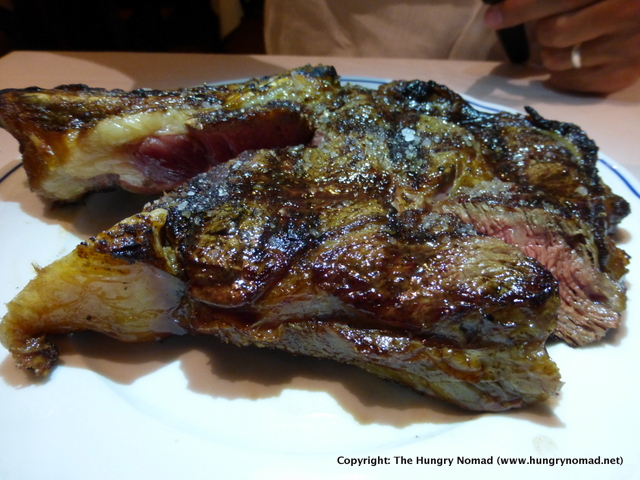 We ordered the steak medium rare and were served a meat that was quite raw, bloody and juicy. Even though I am a lover of meat, it was even hard for me to swallow all that meat. When it was time for dessert, we had no room left and decided to finish off with the steak. We could only get through one quarter of the steak and the rest was wasted. What a true waste.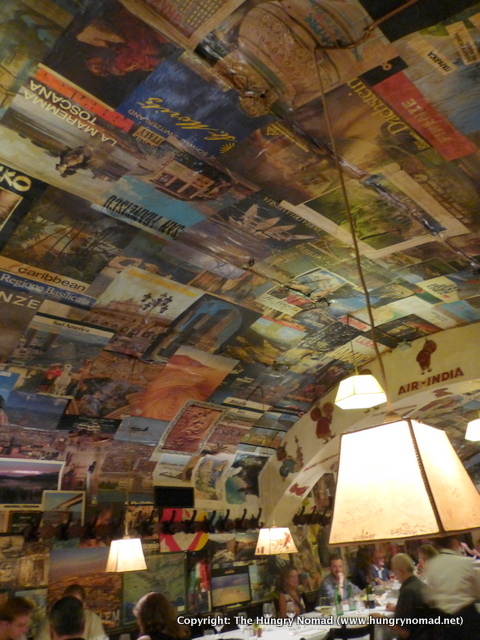 If you have a large budget and want to eat a good steak than I would recommend  Buca Lapi however, there are many cheaper and better places to eat good Italian food in Florence of which Buca Lapi is not.  The locals will not spend more than 20 euros on a good meal and that includes wine. We experienced this on another night when we found a local restaurant (see post) where the food was finger licking good, and our entire bill came to 30 euros. In fact, it was so good that the Count wanted to go back the next day for lunch before we took off to Tuscany.  If you do decide to go Buca Lapi definitely share the meals.