What do Rittenhouse Tavern, Will BYOB, Fond and Lacroix all have in common? Oh just something called 'Four Chefs'- a collaboration dinner where Christopher Kearse, Nicholas Elmi, Lee Styer and Jon Cichon get together and each create two magical dishes at each other's restaurants.  The dinners consist of an 8 course tasting menu for $100 per guest. Pay $45 more for additional wine pairing with the meal.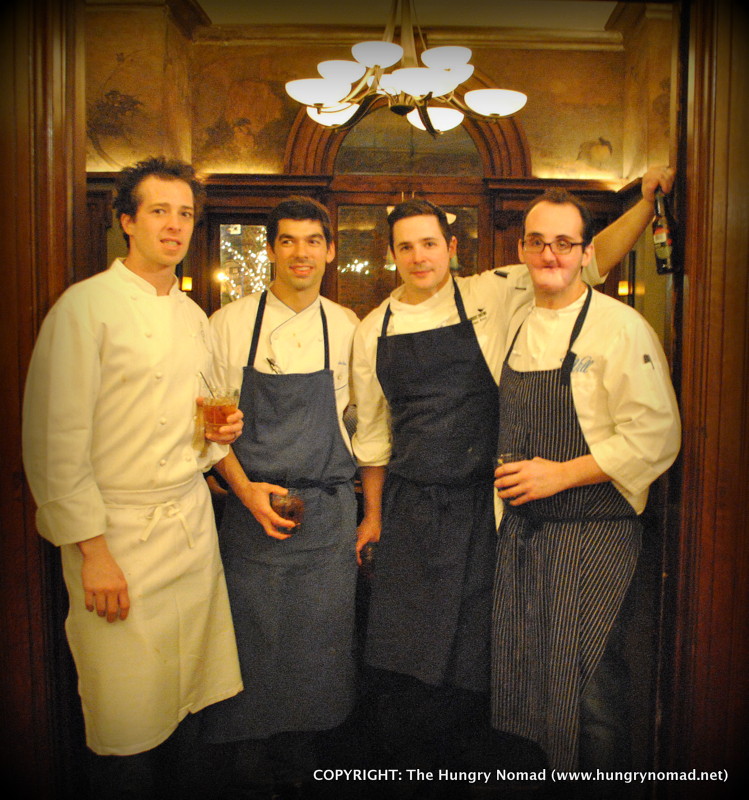 Last night's dinner was hosted at Nicholas Elmi's home turf- Rittenhouse Tavern. The restaurant is located inside the art alliance building with a charming atmosphere and a cozy seating arrangement. There is also a beautiful bar area in the back for those looking for cocktails.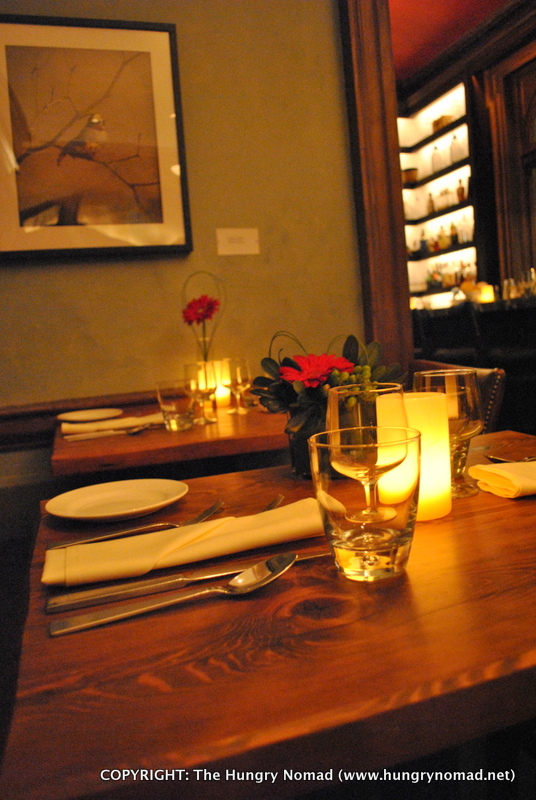 The 8 course menu was unique, innovative and delicious including ingredients such as cold pressed foie gras, goat milk, pomegranate, truffle and abalone. It definitely rocked my tastebuds.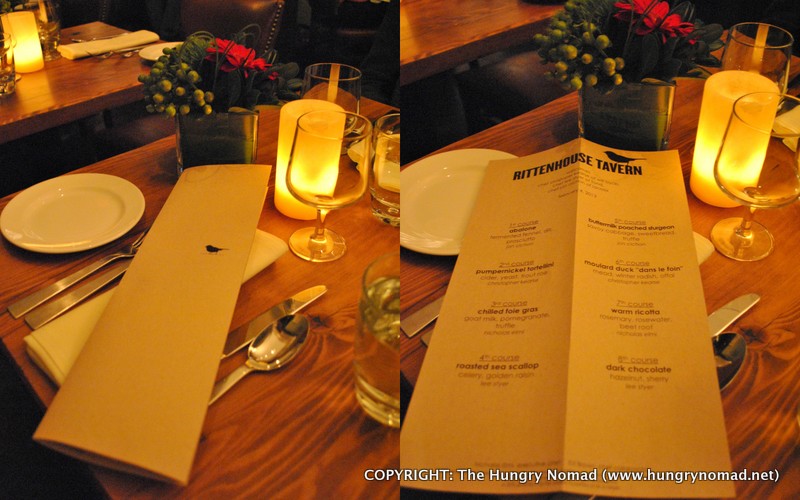 First course (prepared by Jon Cichon) was a poached and sliced abalone served in a savory broth with fermented fennel, dill and prosciutto.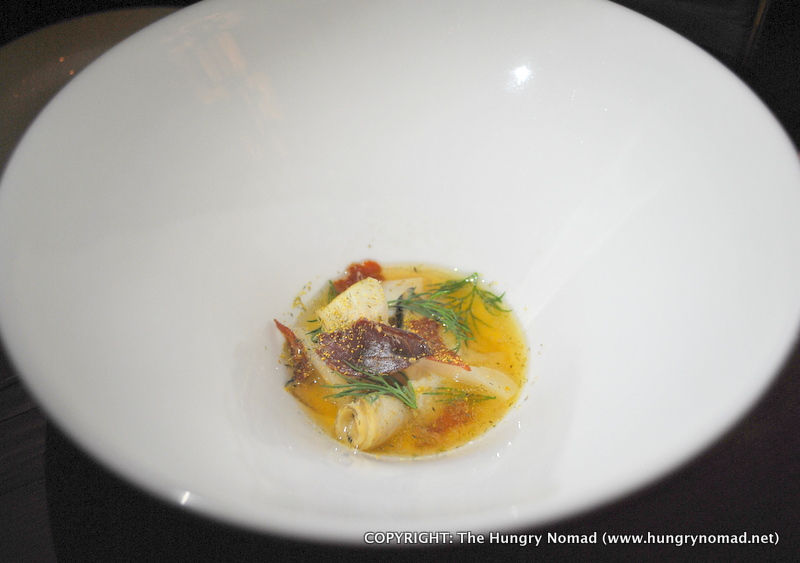 I've never been a fan of abalone (or any sort of snails in general) having only been exposed to it in traditional Chinese restaurants. However, last night I could not get enough. The abalone was sliced thin and was slightly chewy. Mixed with the broth, dried prosciutto, fresh dill and fennel – it was a deadly combination.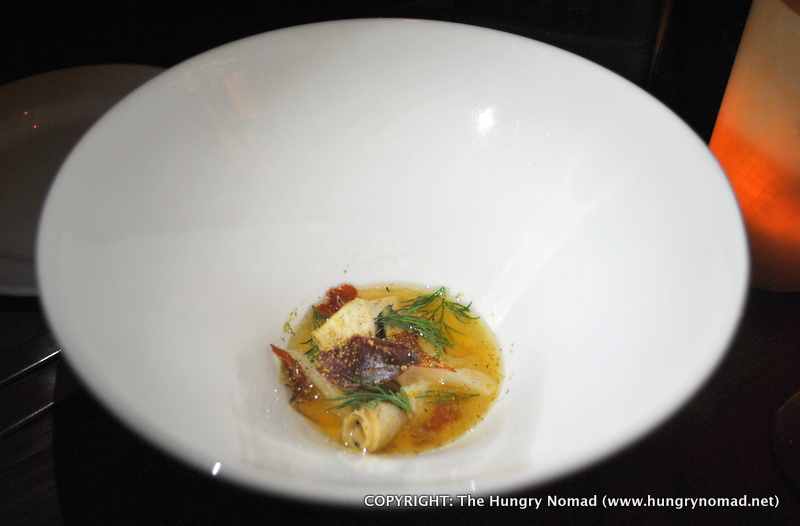 The second course (prepared by Christopher Kearse) was a pumpernickel tortellini topped with trout roe and yeast crackers. Once served a cider broth was poured around the dish.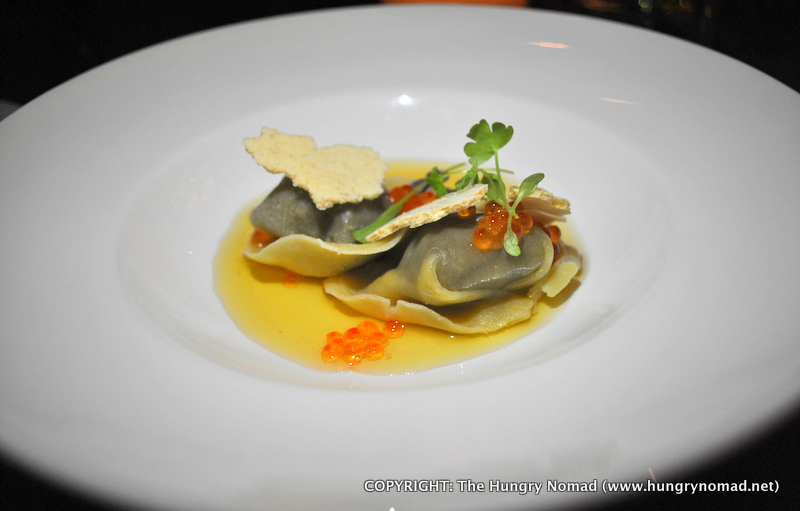 Everything about this dish was perfect and beautiful. The pumpernickel filled tortellini was flavored with rye whiskey. The cider added a slightly sweet flavor to the overall dish. The trout roe was a nice touch adding a bit of a crunchy texture to each bite. And the yeast cracker was such an interesting ingredient (first time I've had it). It melted in my mouth.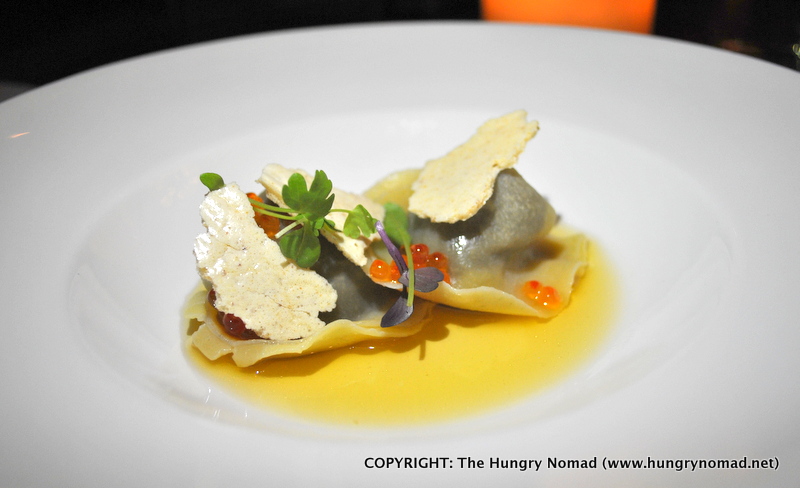 The third course (prepared by Nicholas Elmi) was a colorful dish consisting of chilled foie gras, whipped goat milk, truffle, pomegranate and beets.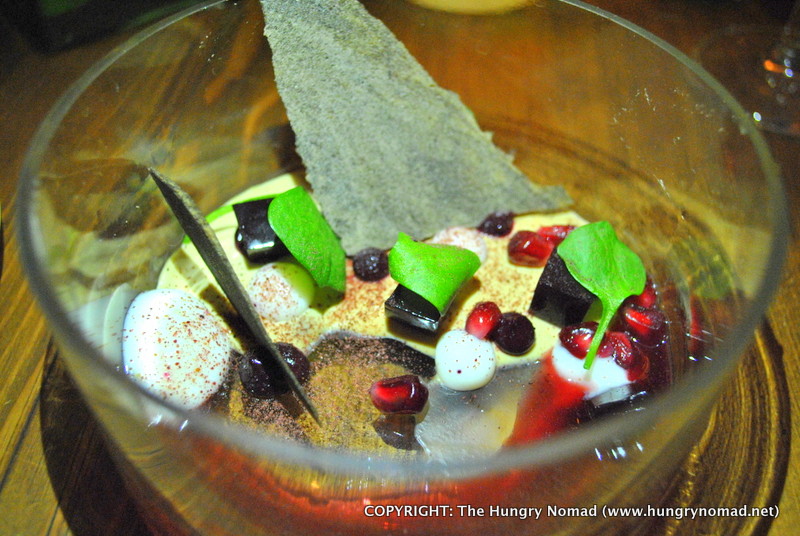 I had never had chilled foie gras prepared in this fashion and had to try at least a bite in order to be able to really write about it.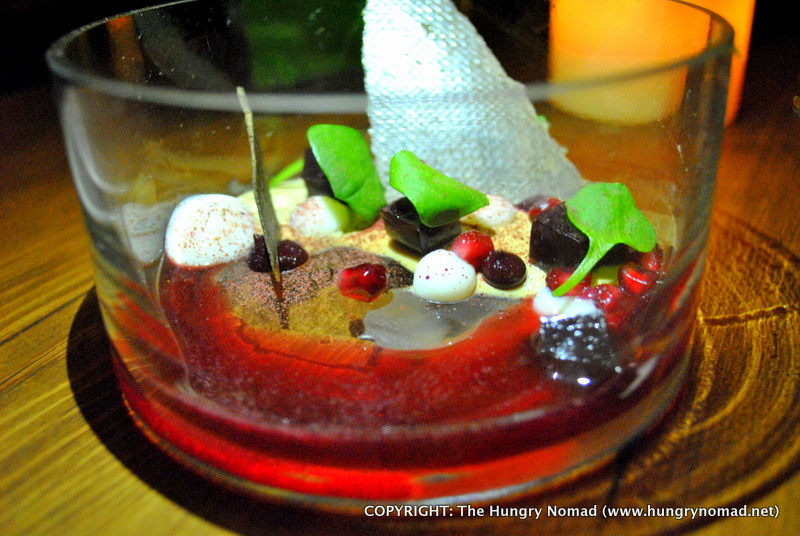 The dish, although beautifully prepared, did not do it for me. The taste of the foie gras was drowned by the other flavors which in my opinion did not blend well and masked the taste of the foie gras. Next, came a serving of bread with butter and olive tapenade.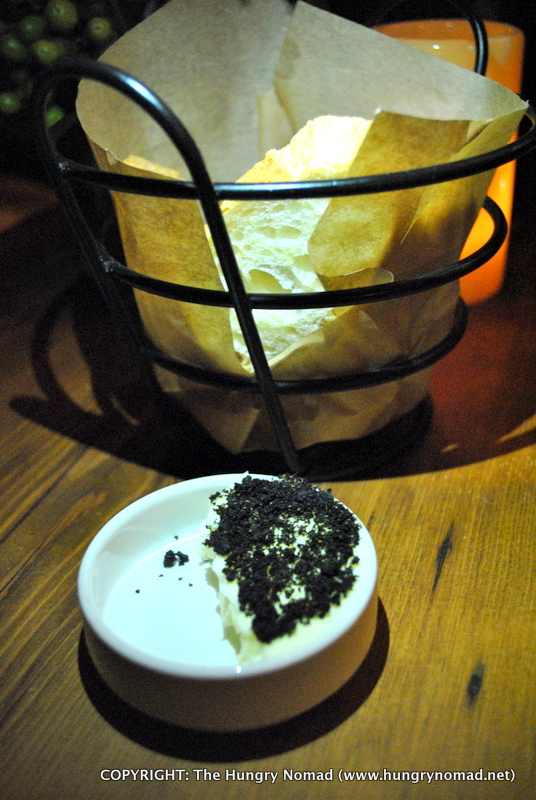 The fourth course (prepared by Lee Styer) was a roasted sea scallop served with sliced celery, root celery puree and golden raisins. I am a big fan of sea scallops and loved the preparation of this dish. The scallop was cooked to perfection. The sliced celery and celery puree complimented the scallop perfectly. The golden raisins added a bit of sweetness to the flavors.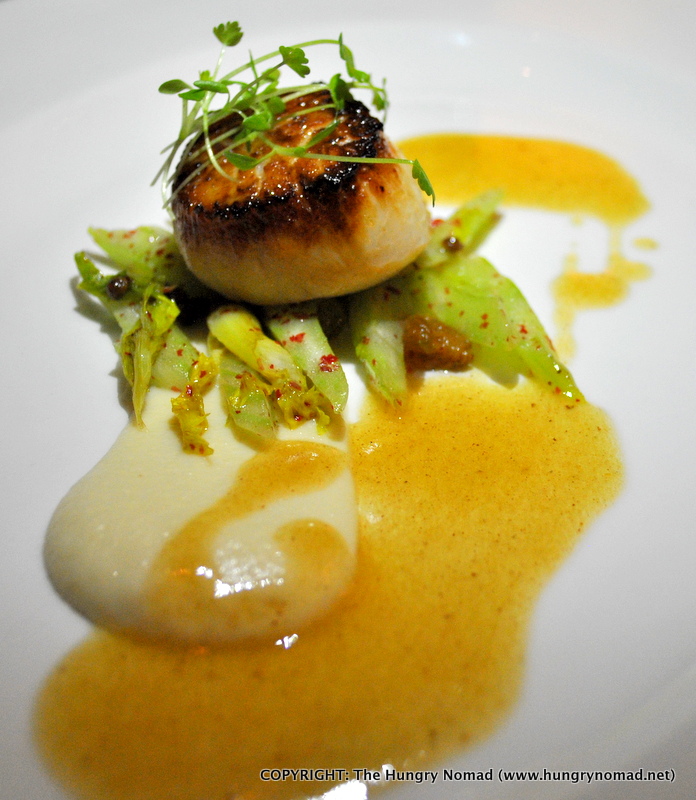 The fifth course (prepared by Jon Cichon) was a buttermilk poached sturgeon wrapped in savoy cabbage. It was served with truffle, sweetbread and a blood orange based sauce.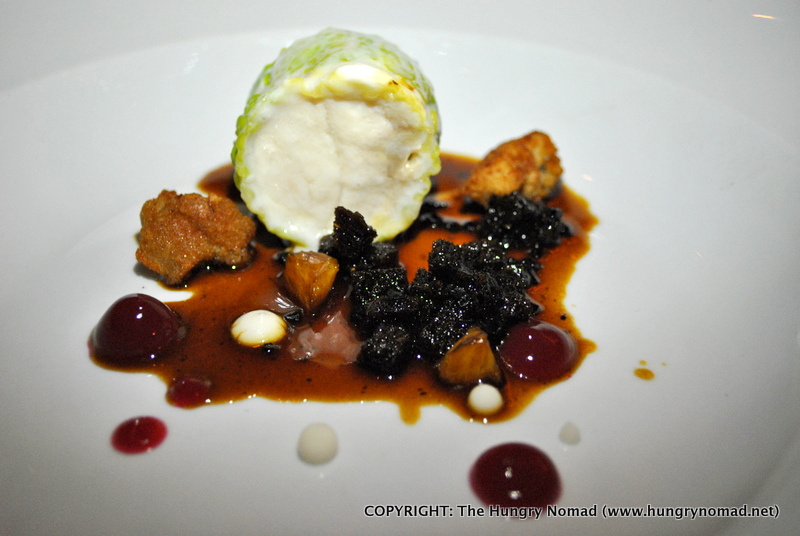 The combination of flavors in this dish really worked well. The sturgeon is a meaty fish, firm in texture yet tender in taste. Since my only experience with sturgeon has been having it grilled on a barbecue I rather enjoyed this fancy preparation of the meat.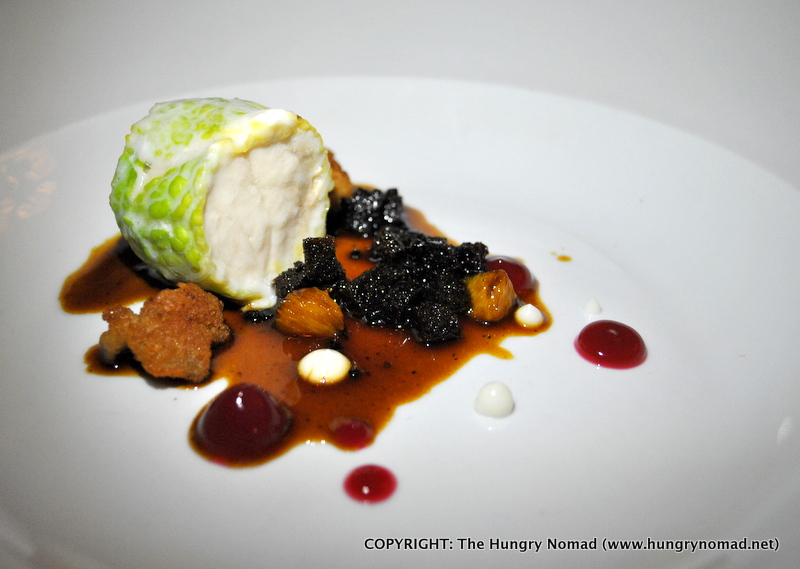 The sixth course (prepared by Christopher Kearse) was moulard duck 'dans le foin' or in the hay. It was served with a side of smoked hay to add to the sensory experience.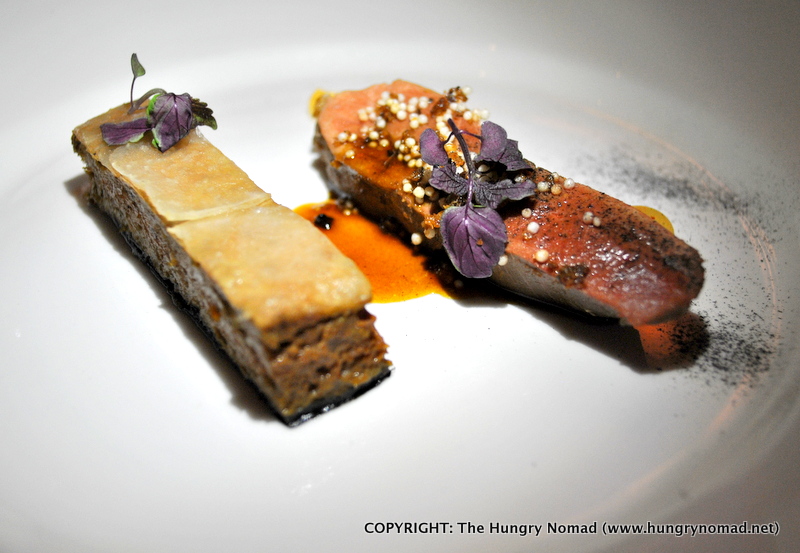 The duck meat in my mind was sensational (although some diners thought it was too chewy). I've never had duck so juicy and rich in flavor. It was served alongside a duck offal and winter radish in a mead based sauce.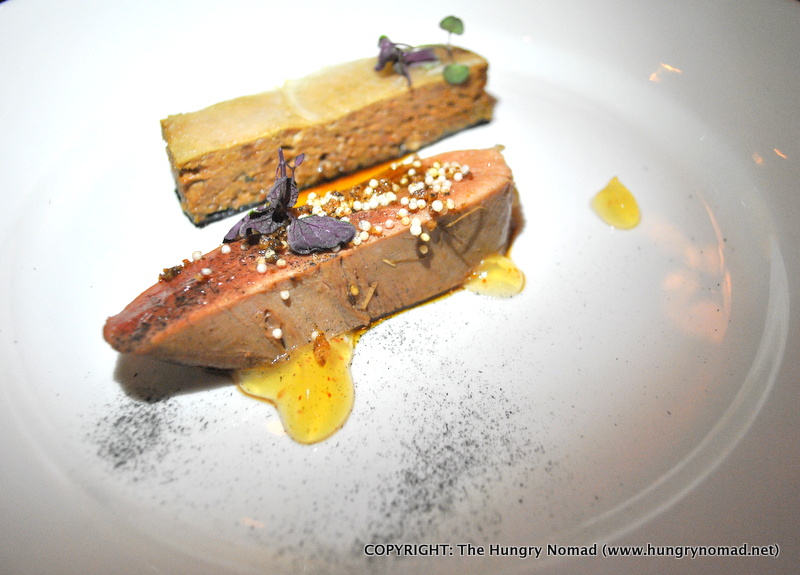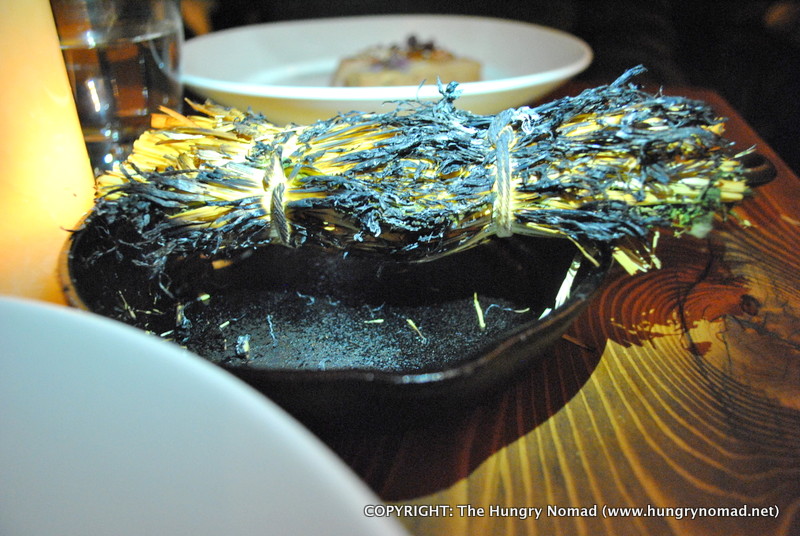 The seventh course (prepared by Nicholas Elmi) was the first of two desserts. A cup consisting of warm ricotta, rosemary, rosewater, beet roots, marshmallows and meringue.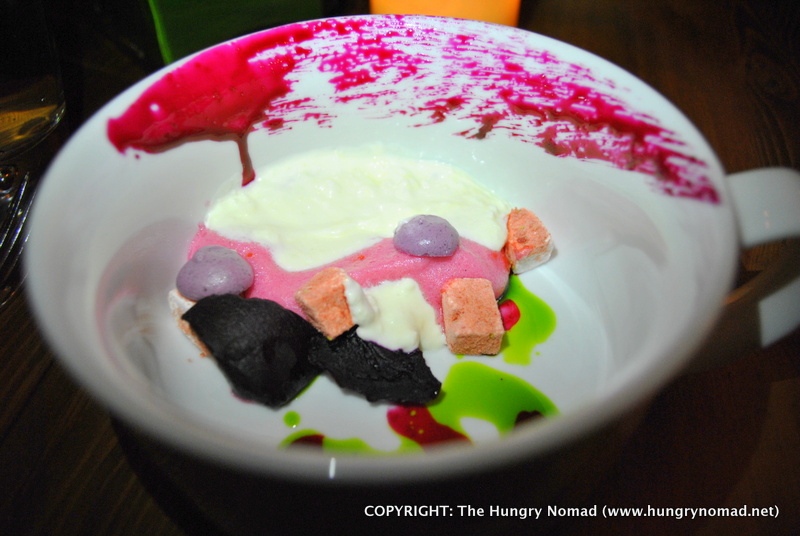 It was a colorful blast of flavors. A mix of sweet, sour and creamy. It was a perfectly executed dish leaving both of us wanting more.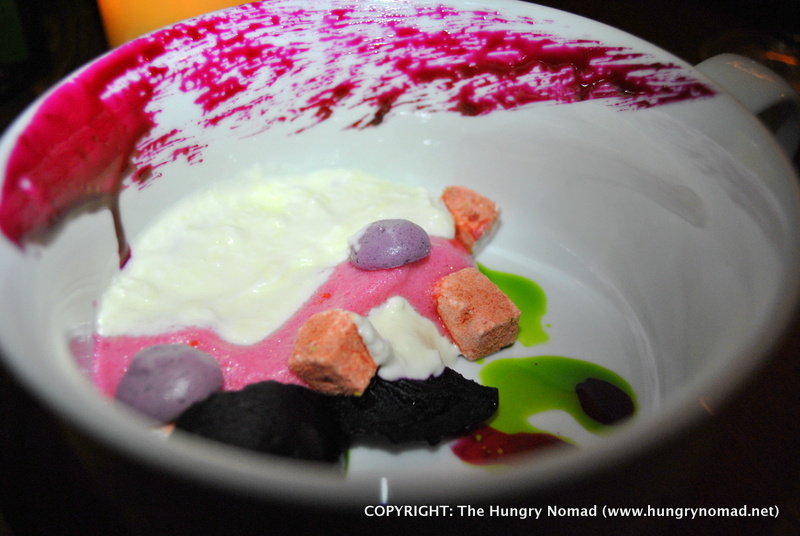 And the grand finale (prepared by Lee Styer's talented wife) was a dark chocolate flour-less cake served with caramelized hazelnuts, hazelnut ice-cream and cherries in sherry.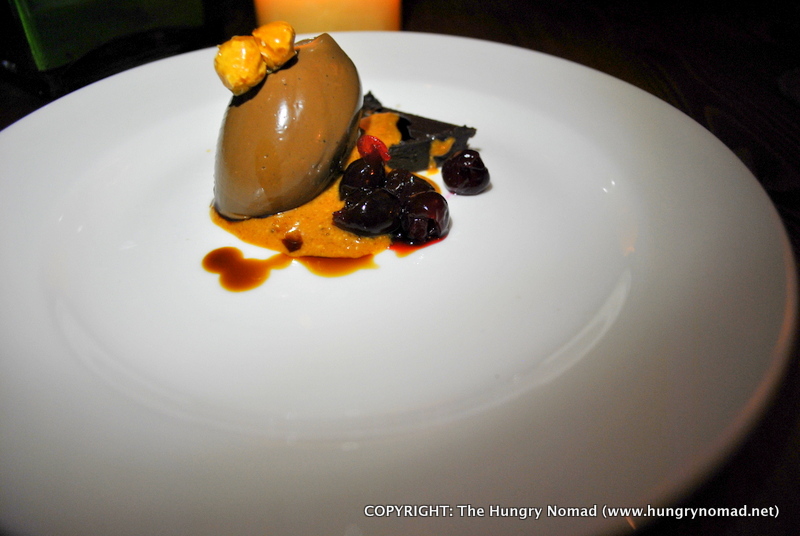 It was the perfect dish to end the evening. The mix of hazelnuts and dark chocolate is always a winner in my books and this dish really took the cake (literally).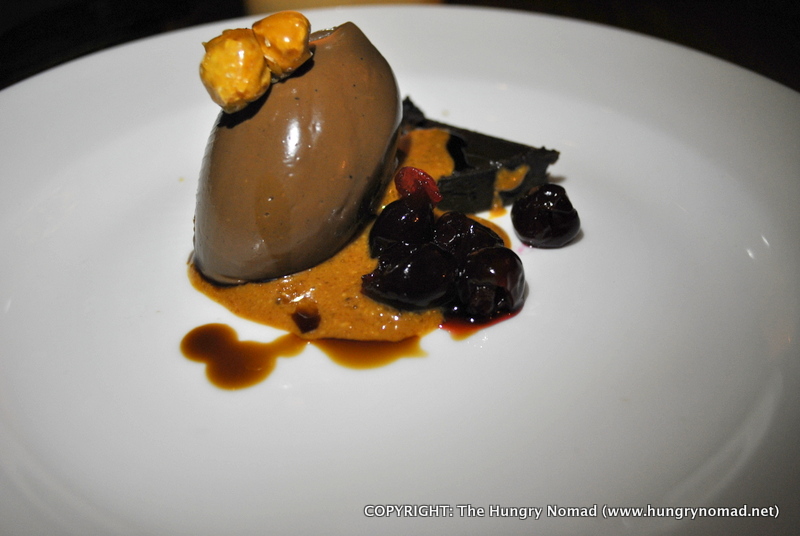 Taste is a very personal thing and I'm sure every diner had a different take on their favorite course of the night. As for me, I loved every single course. However, the abalone, moulard duck, and warm ricotta left me dreaming for more.
The meal was a spectacular affair leaving me counting down the days until the next one.  Want to experience Four Chefs? Then make a reservation for the next dinner taking place on March 10th at Fond BYOB.