For the ultimate old Philly dive baresque sandwich experience (or hoagie as the locals call it) head over to the Italian Market or Northern liberties for the best sandwich in town at Paesano's (no exaggeration). I already fell in love with chef McAndrew's Modo Mio and now Paesano's.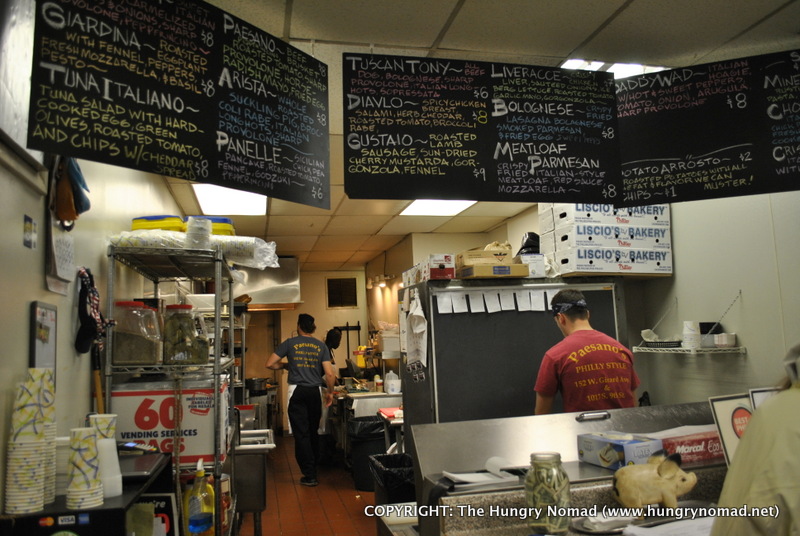 Sandwiches cost between $6 to $9 dollars. What makes it so special? The range of flavors and ingredients which are blended to make the best hot and cold sandwiches in town. The menu is simple yet sophisticated (See Menu). Although the shop has won many awards for it's famous Arista sandwich we opted for the Gustaio and Daddywad.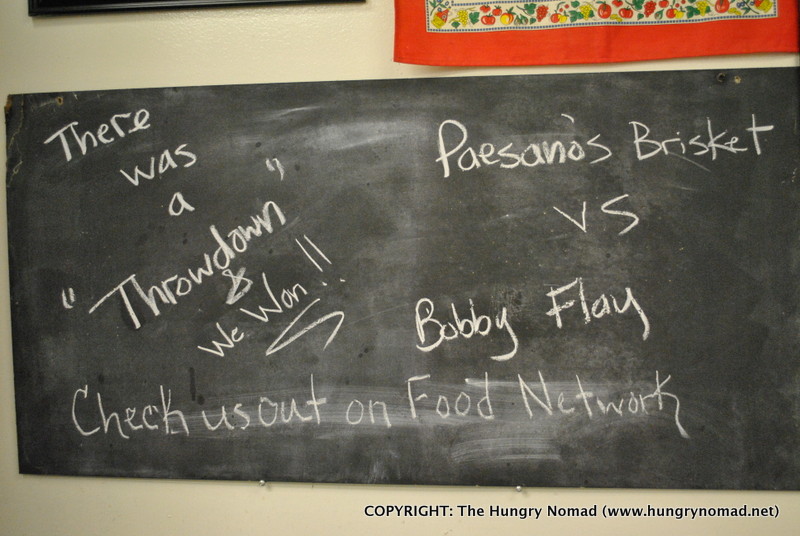 The daddywad- a mix of italian hoagie, hot and sweet peppers, tomato, onions, arugula and sharp provolone. It was on serious sandwich ($8).
My eyes went straight to the Gustaio since I love anything lamb based. It was a mix of roasted lamb sausage, sun dried cherries, mustard, Gorgonzola and fennel ($9). It was an amazing mix of sweet and savory flavors and tasted like a Moroccan Tagine served in a sandwich. I loved it!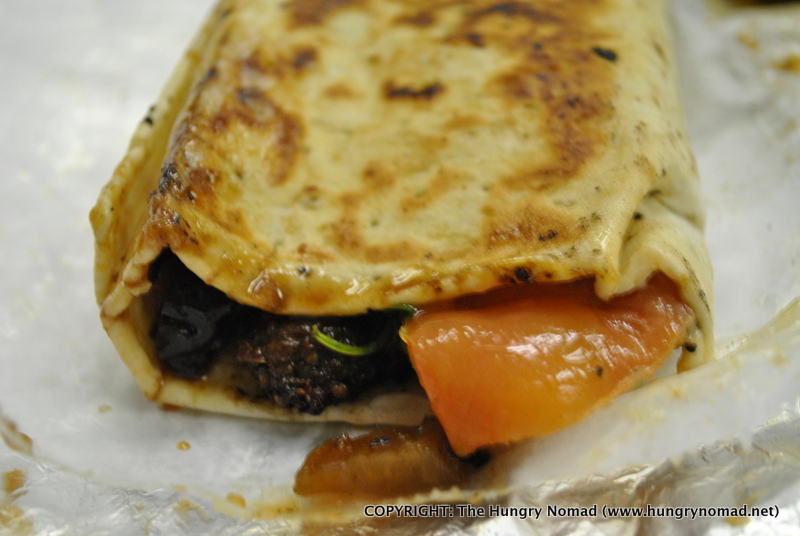 Paesano's is definitely the best sandwich I've tasted in Philadelphia since my arrival. It trumps any cheese-steak any day. So to the tourists out there make sure you skip the cheesy cheese-steak lines and have yourself a real, sophisticated hoagie at Paesano's. That's what Anthony Bourdain did on his recent stop in Philly for his new show the Layover.