This past Sunday, a friend and I decided to get brunch at Café La Maude. I hadn't heard of it before, but when I learned that it was a French-Lebanese fusion restaurant, I was definitely intrigued. I resisted looking at the menu beforehand though, so I could be surprised about how they achieved this combination.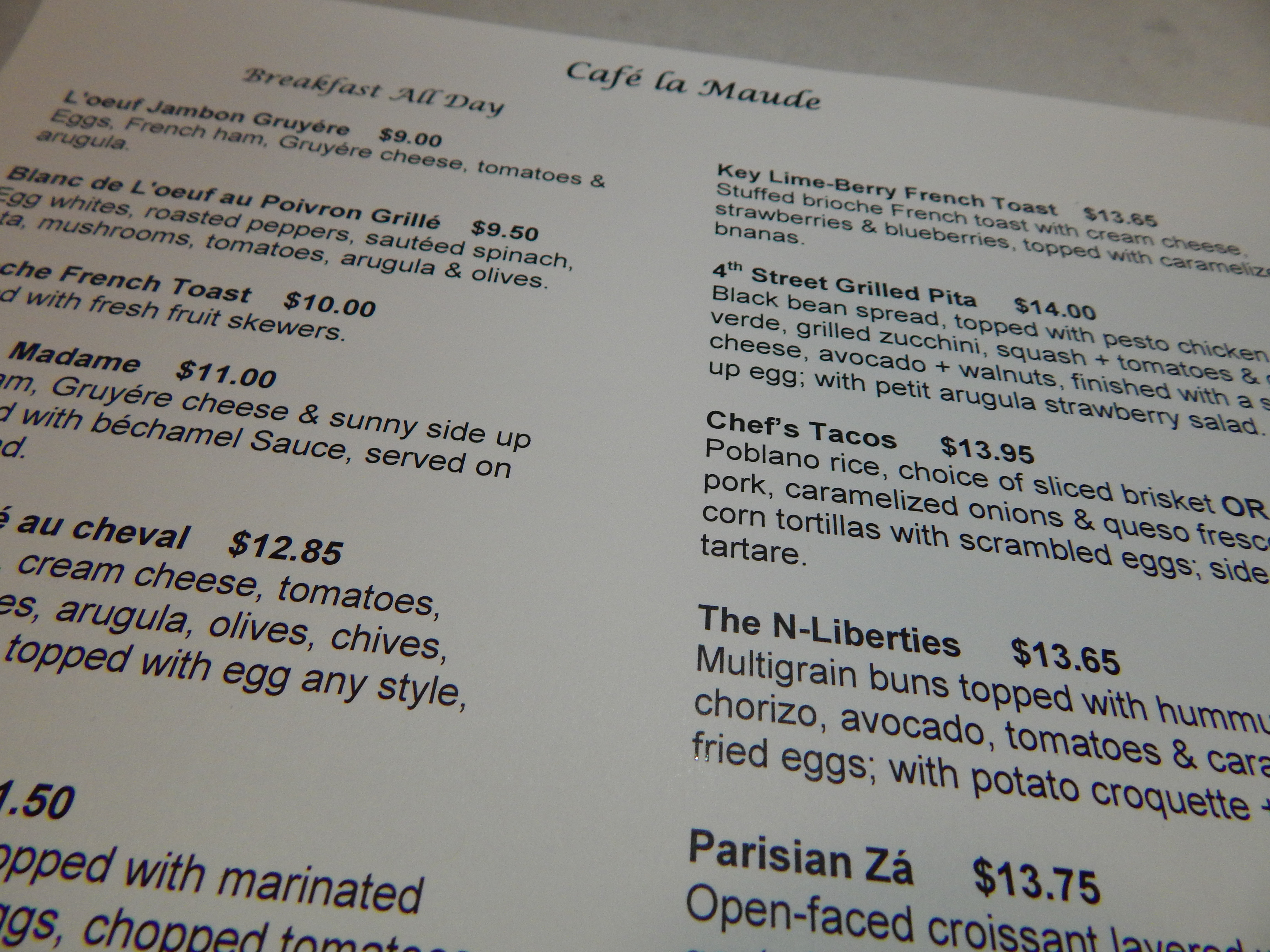 We ended up stopping in around noon, and while it was busy, we were seated almost immediately.This café in Northern Liberties has a distinctly French feel to it, but the brunch menu includes options for both French and Mediterranean food lovers. Although it took a few minutes for the waitress to get our orders, water was promptly brought to our table, and when our waitress did arrive, we received apologies for the delay.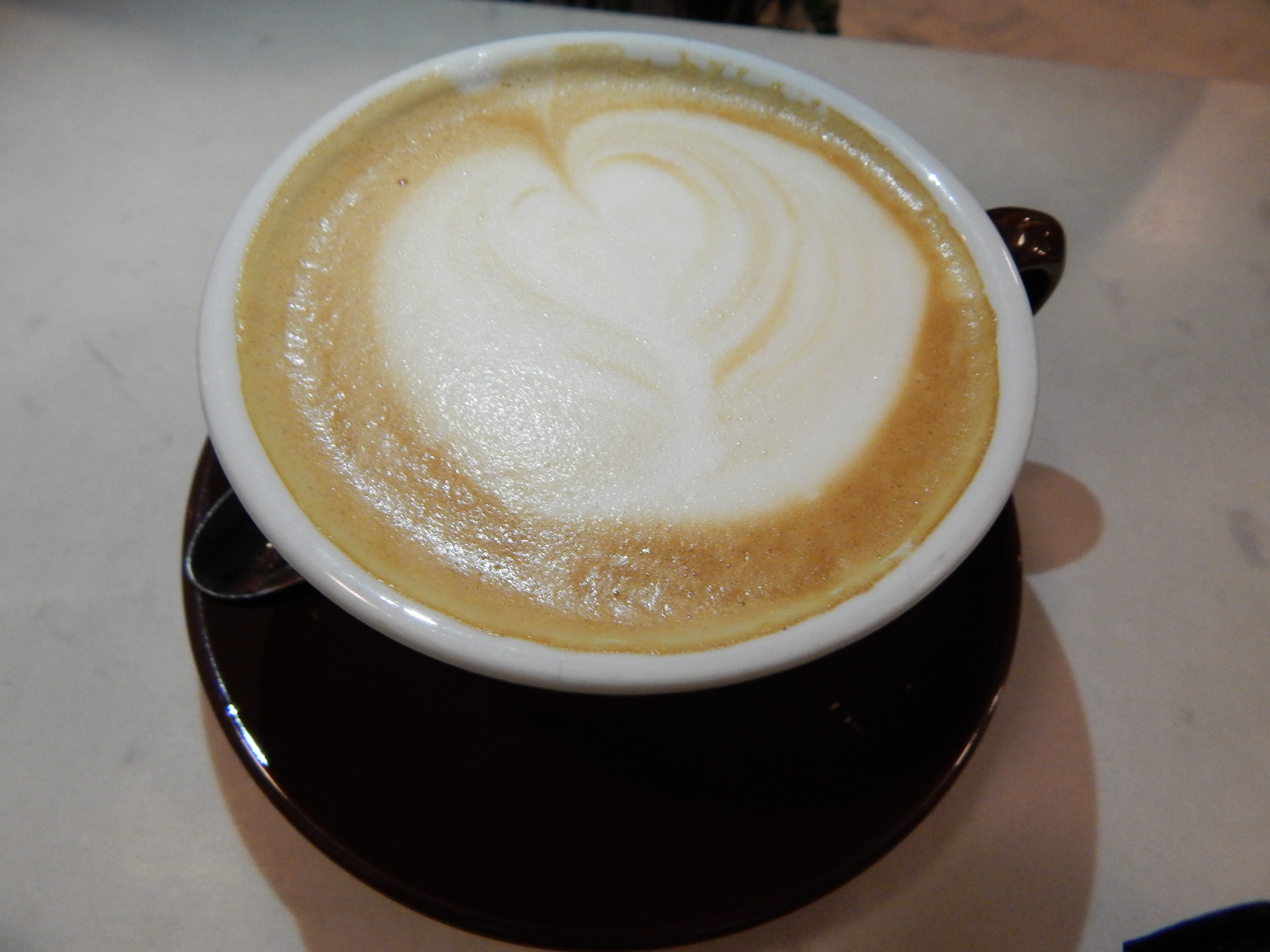 After ordering a latte that was offered with either one or two shots, we decided to try out two dishes that morning, the Eggs Benedict and the Croque Vert. My Eggs Benedict were some of the best I've had in ages. The eggs were poached perfectly as they were firmer on the outside and runny on the inside. Besides the eggs, the other elements of this meal were spot on.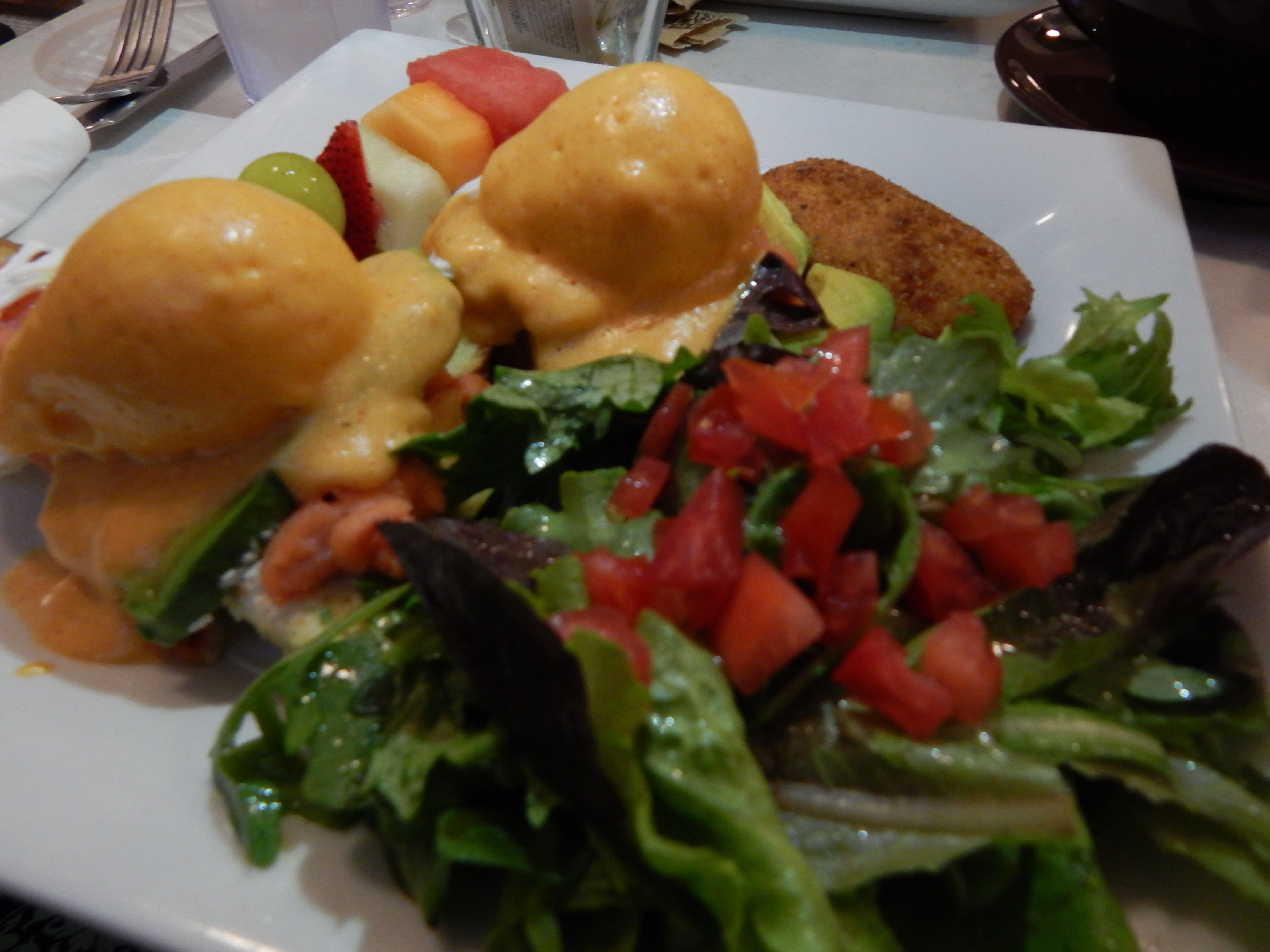 These eggs came with a choice of two options, you could either get a more traditional dish with Canadian bacon and brie, or you could get your eggs with smoked salmon and cream cheese. I opted for the latter, and while the cream cheese added an extra richness to the dish, the salmon is what really took it to the next level. The smoked salmon created deeper, smokier flavors than what the Canadian bacon usually adds to the meal. I found myself wishing I could order a second helping once I was done.
My meal also came with a simple petite salad, fruit, and a potato croquet. The fruits and vegetables were crisp and tasted like they were picked at the height of the season. Although I didn't think there was anything spectacular about the croquet on my plate, it was the only thing I could complain about, and I would say  these Eggs Benedict are something I would gladly get again.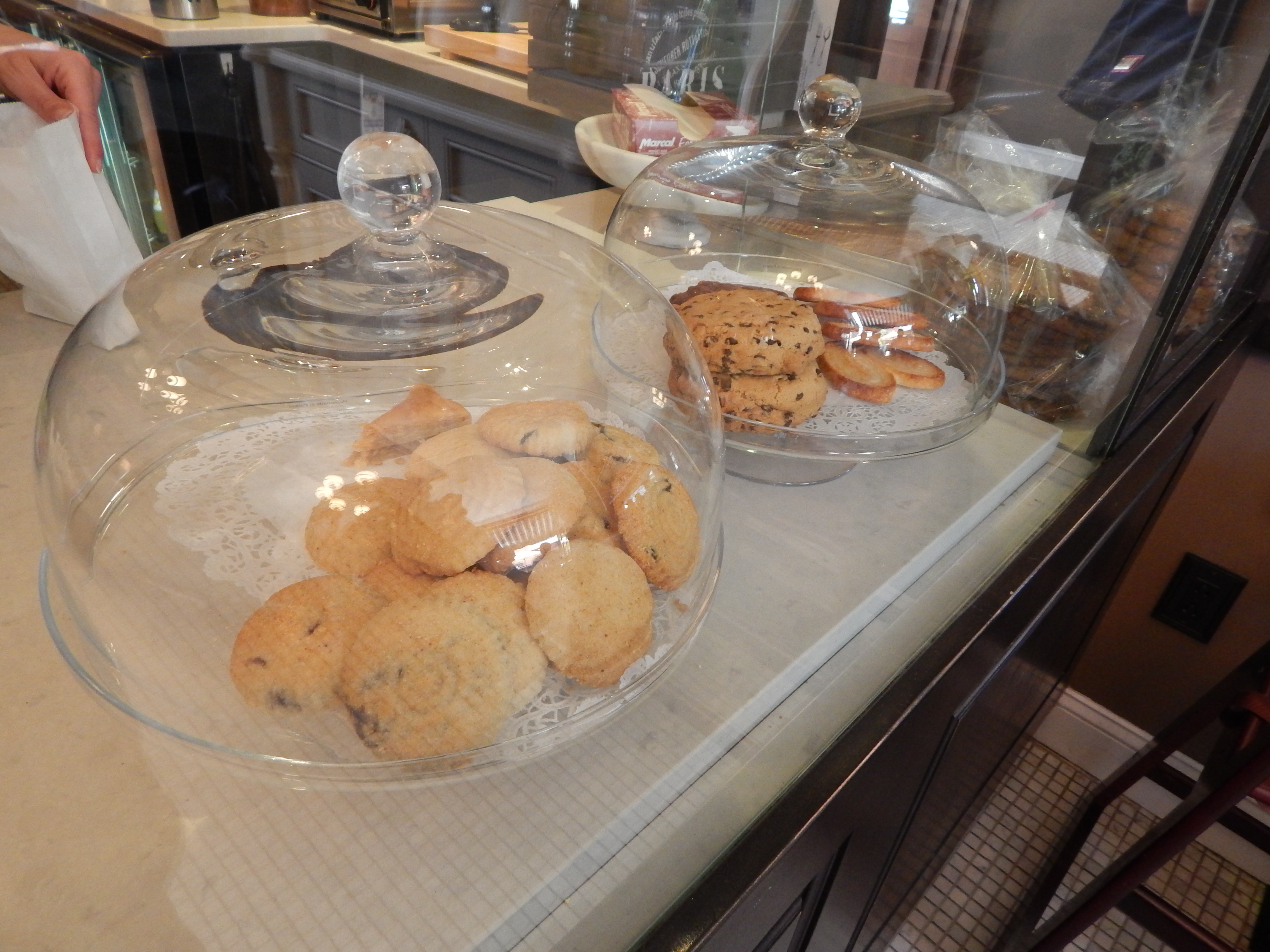 The Croque Vert was also fantastic, and great for anyone who enjoys the sweet and savory combination. Coming on a French Toast bun, this dish is topped with two poached eggs, zucchini, avocado, tomato, and spinach. Although all of these flavors all work well with each other, the best part for me was the béchamel sauce that topped it. The sauce was phenomenal and managed to bring all of the elements of the dish together.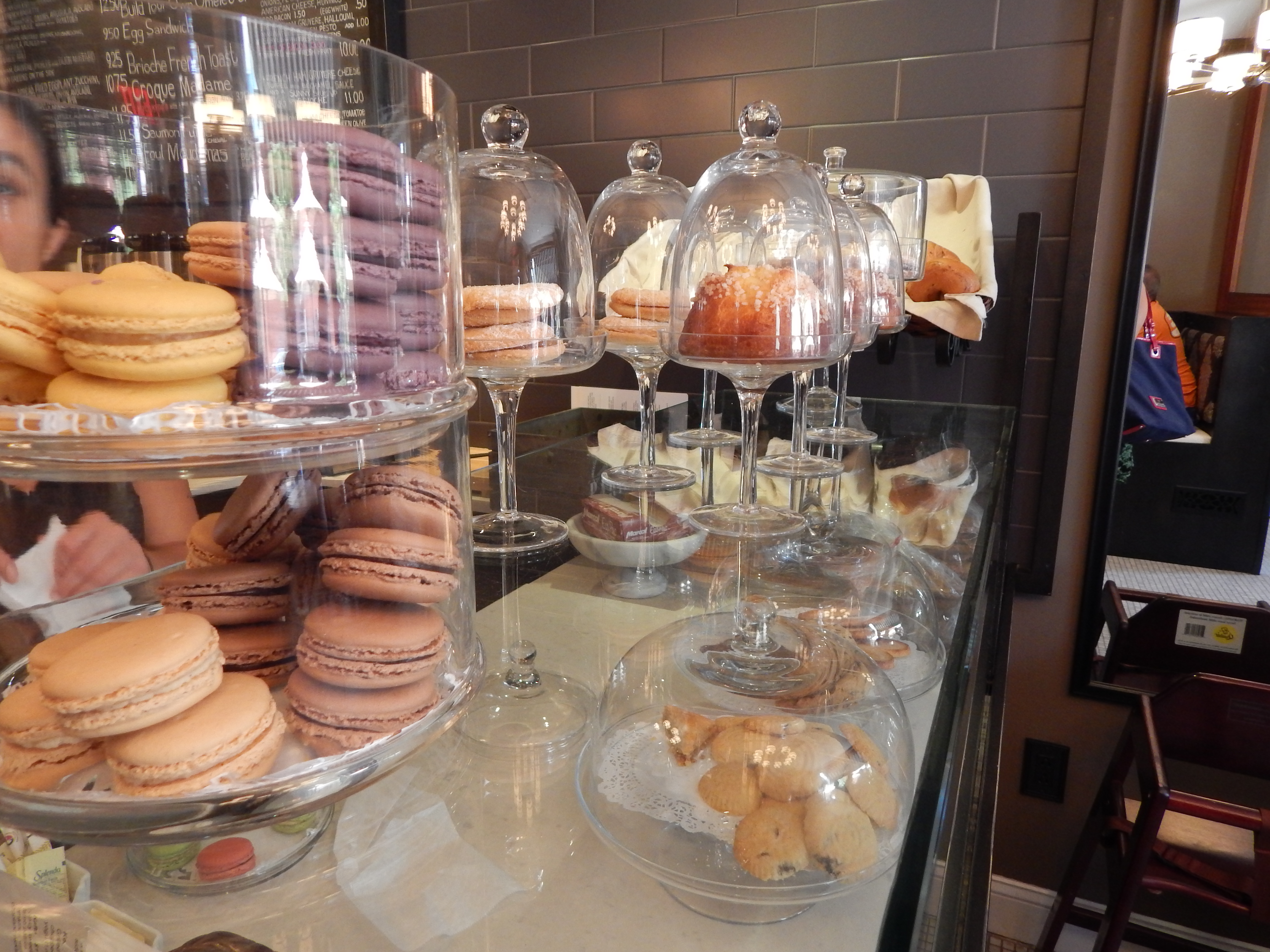 Overall, this was a flavorful meal with really fresh ingredients. If it had been appropriate to do so, I probably would have licked my plate. In addition to the phenomenal food, the waitstaff was friendly, which makes any meal better in my opinion. My friend was so pleased with here meal, she decided to take home some of the macarons they had. She only got two, but her options included vanilla, coffee, and lemon flavored treats!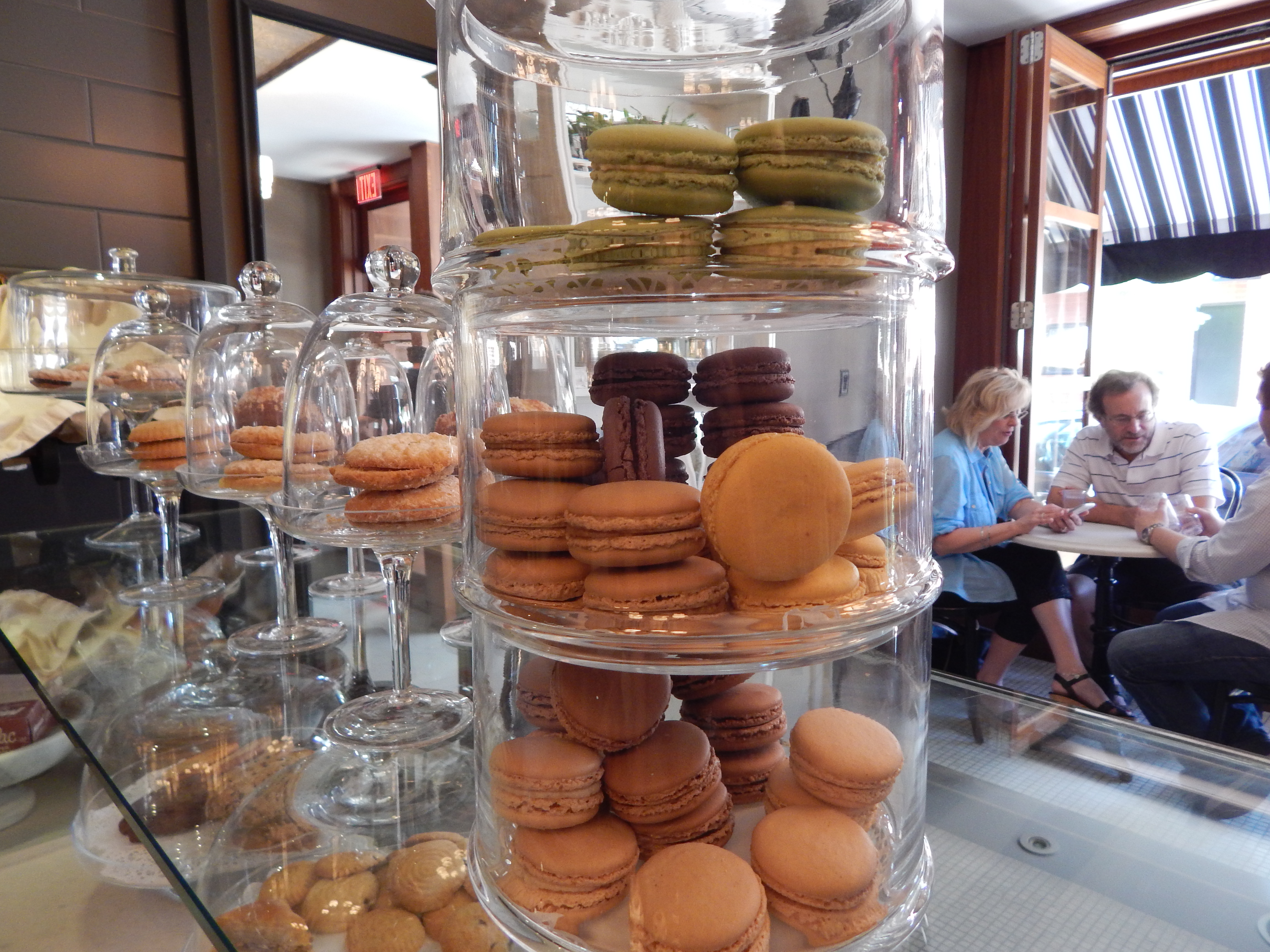 Even though I have had great brunches at places like Parc and Le Pain Quotidien, I will say that the brunch offered here is fun, delicious, and something I will be thinking about for a long time to come. If you're looking for a new brunch option in Philly, I wouldn't recommend any place more highly than Café La Maude.