One restaurant that my family always goes to when we're down at the beach is Big Fish Grill. This restaurant is ideal for large groups due to its size, but there is always a wait after five p.m.  The wait was particularly bad this past Friday when we went as we were told the wait was two hours to get a table, a number that I noticed led to several other parties leaving.
However, since it's tradition we waited it out and eventually got seated an hour-and-a-half later. The restaurant certainly has the easy-going feel of a beach restaurant to it, so it's not a place to go to if you're looking for a nice, quiet atmosphere, but it is a nice place to eat if you want a large selection of pretty good seafood and quick service.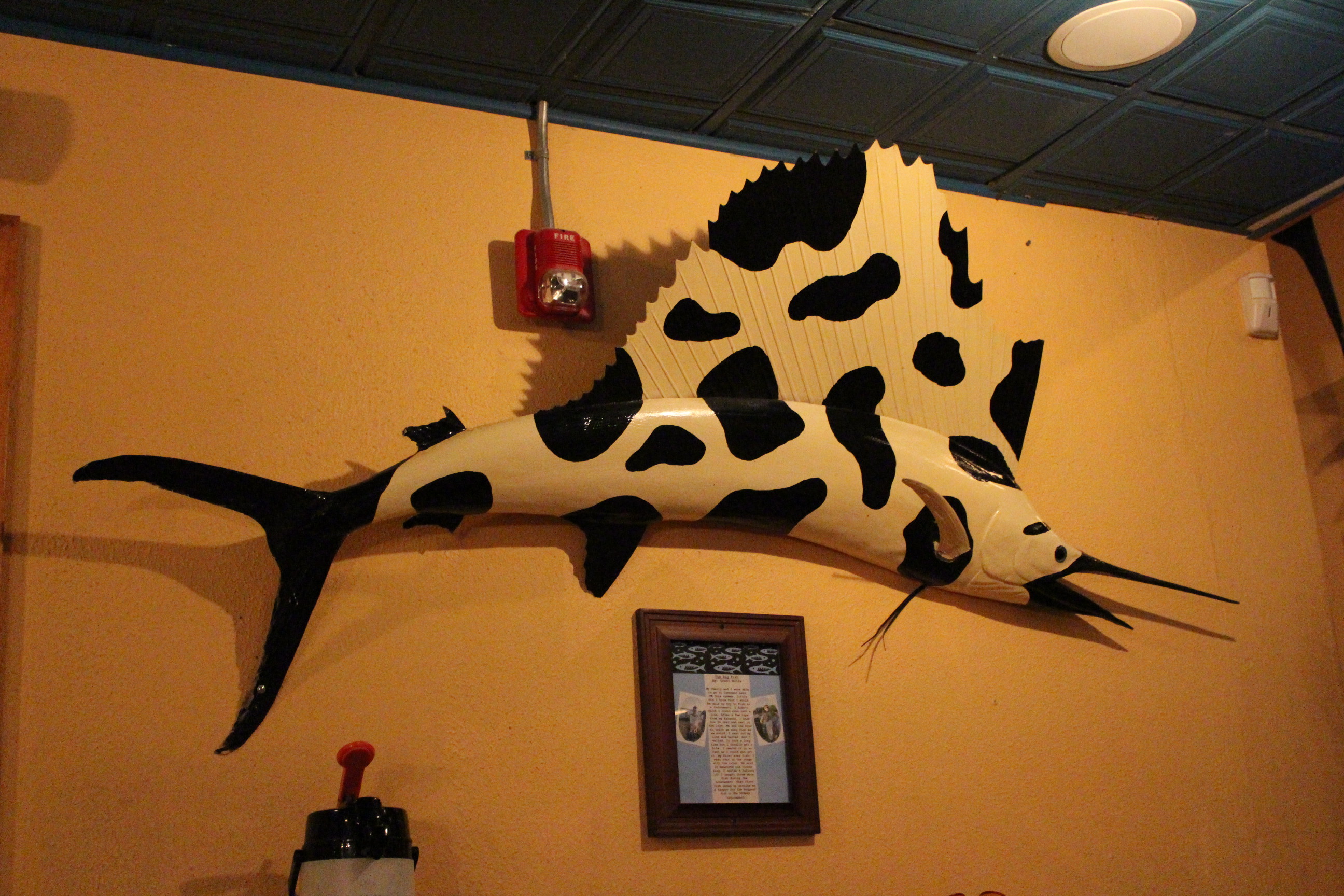 Since we were all pretty hungry, we ordered a few appetizers and drinks. One of the drink specials for the night was a Star Spangled Tini. This tasty drink was a mixture of Stoli Razz, Blue Curacao, pineapple juice, and grenadine.  Only one person in our group ordered it, but it was definitely appreciated by the entire table for its festive presentation.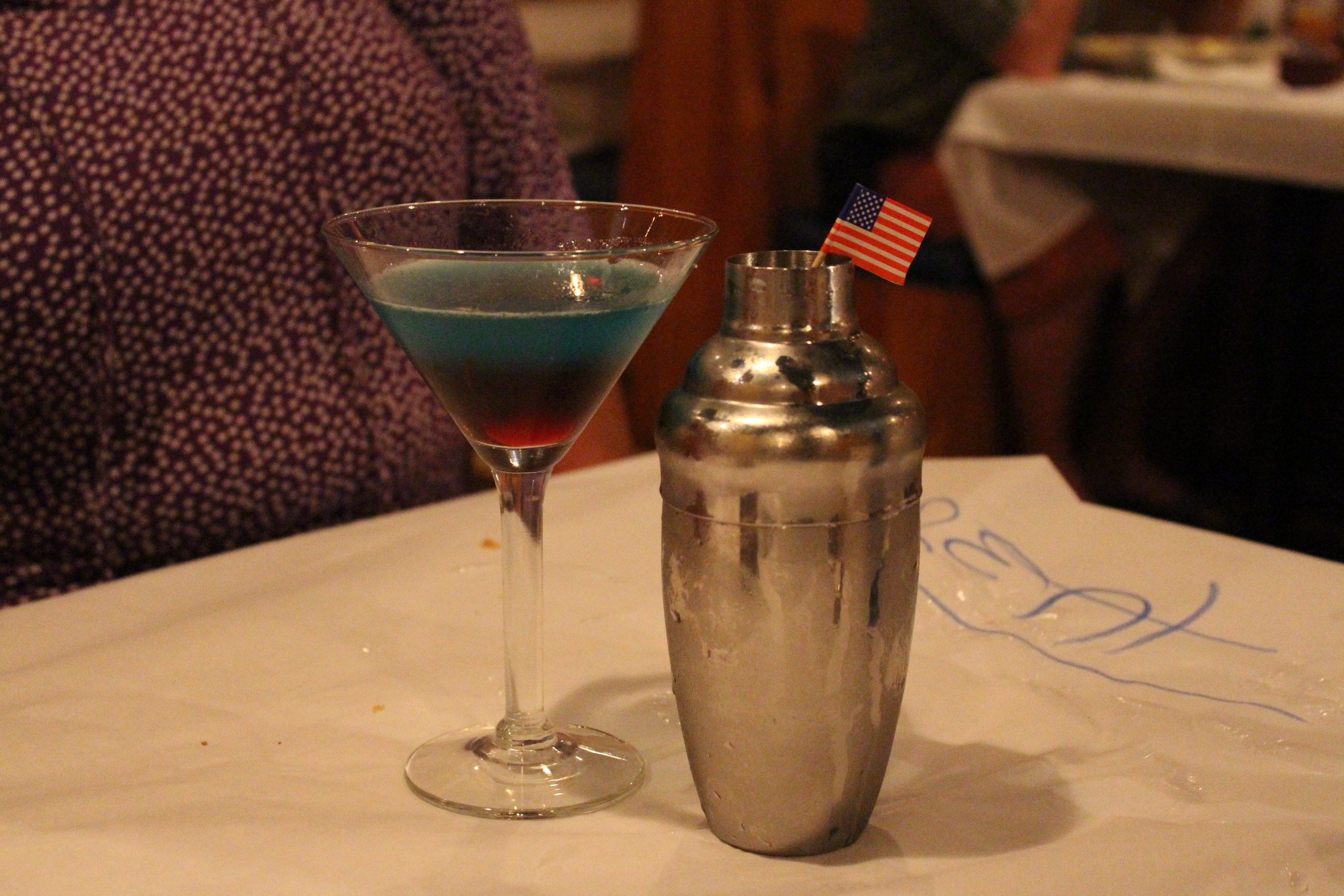 As we waited for our starters, our waiter brought out some crackers and a homemade smoked tuna dip, which is what they serve in place of bread and butter. We decided to start with the fried oysters, fried calamari, and garlic bread. I really enjoyed the fried oysters because they were crispy on the outside, but still retained the texture and flavor of the oyster on the inside. The fried calamari was also good, and my only complaint would be that I prefer it when restaurants serve the crispy tentacles in addition to the usual calamari rounds. The only appetizer I skipped out on was the garlic bread, but the rest of the group devoured the grilled bread, so it must have been delicious.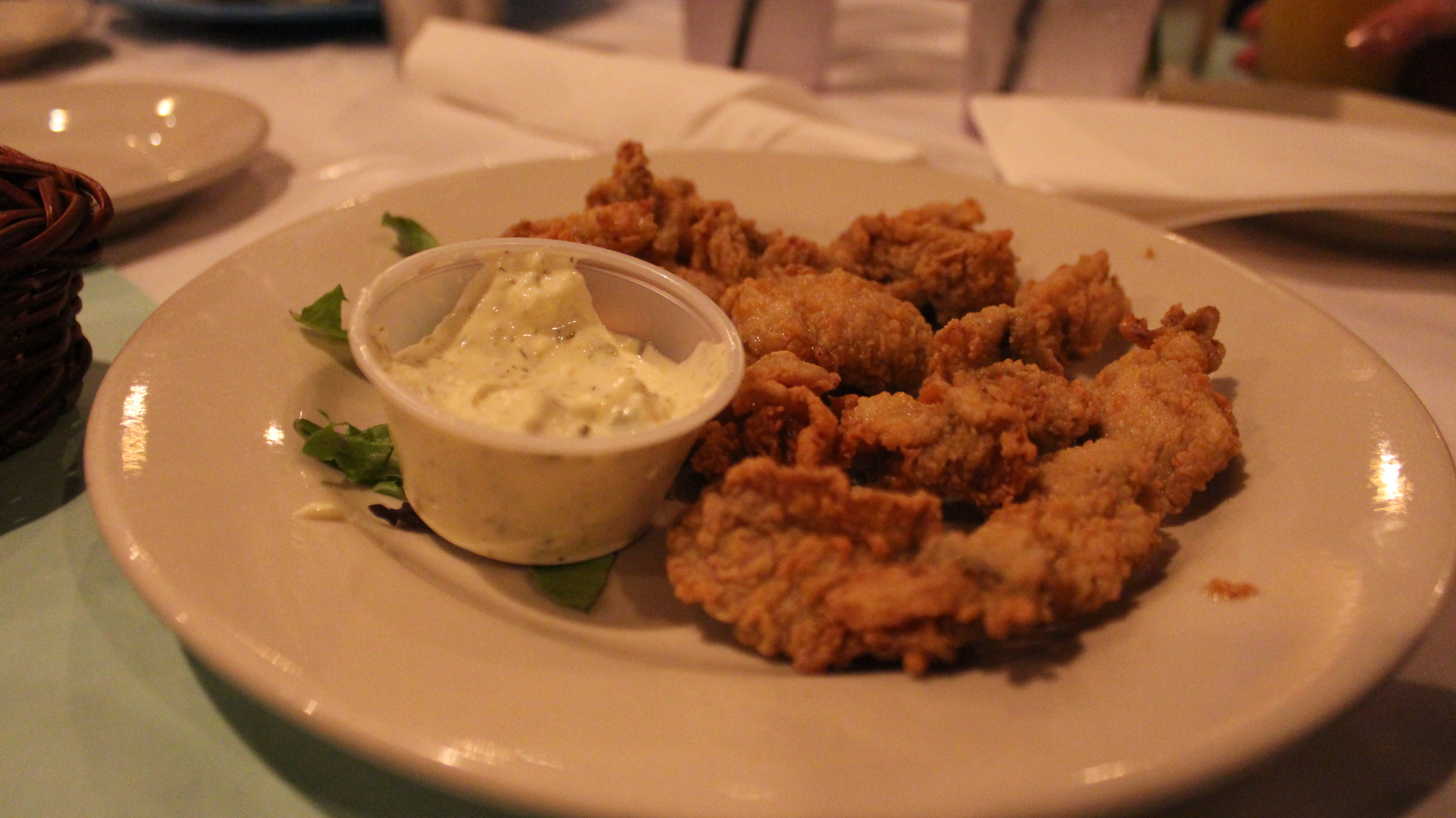 After we finished our appetizers, our group ordered dinner. Although we all ordered different meals, the one side that we all wanted was the Neva's Potatoes. These potatoes almost make the long wait worth it and are a mouthwatering mixture of baked hash browns, onions, and cheddar cheese. In fact, we ordered so many of these potatoes that they accidently brought out an extra serving of them!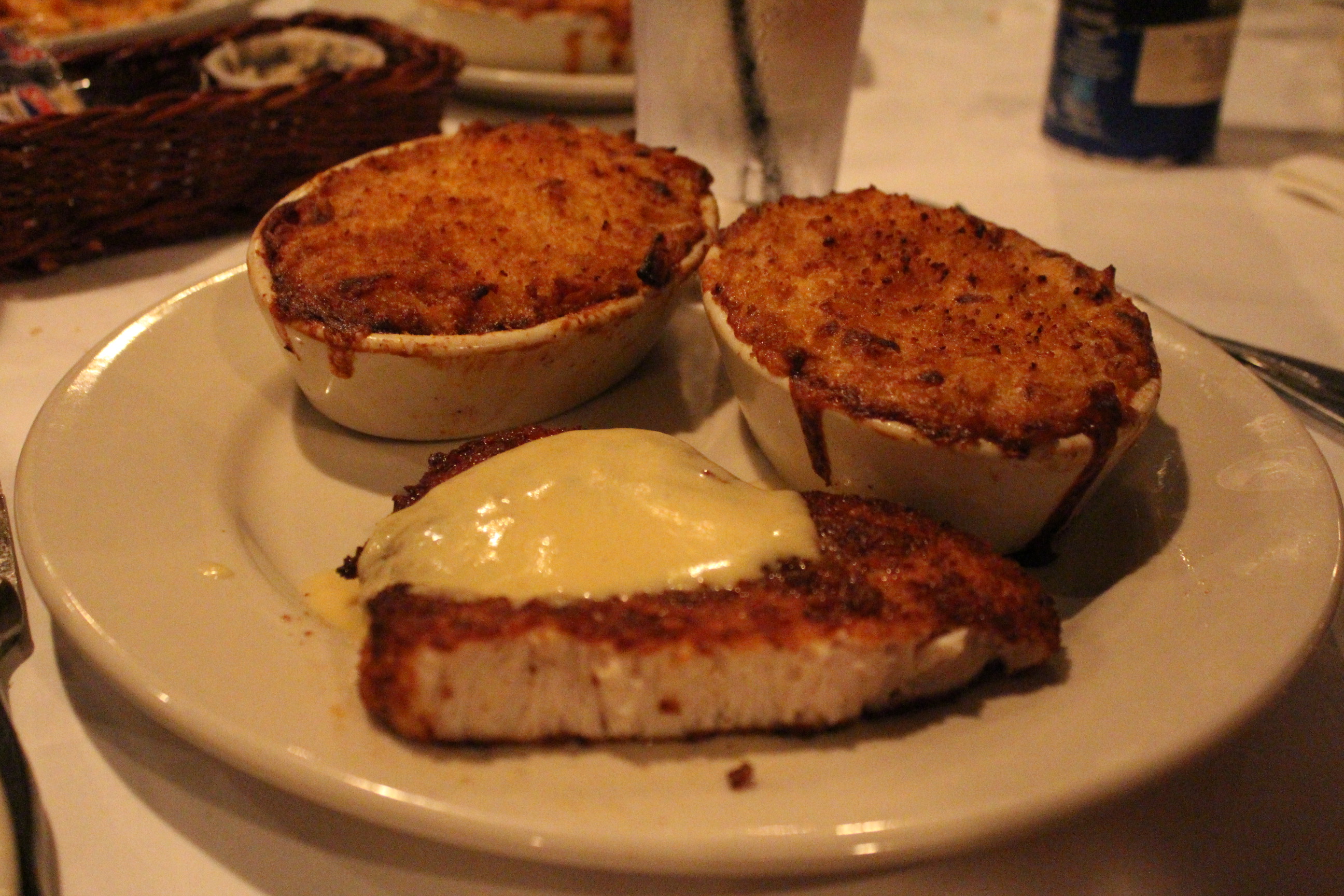 Of course, the main part of the meal is just as important as the sides. The main courses we ordered included Swordfish, Seafood Pasta, and Crab Cakes. The swordfish was encrusted in potato chips, but was a light balance to the rich Neva's Potatoes. I particularly enjoyed the garlic cream sauce that topped it since it added a bit more flavor to the normally mild fish.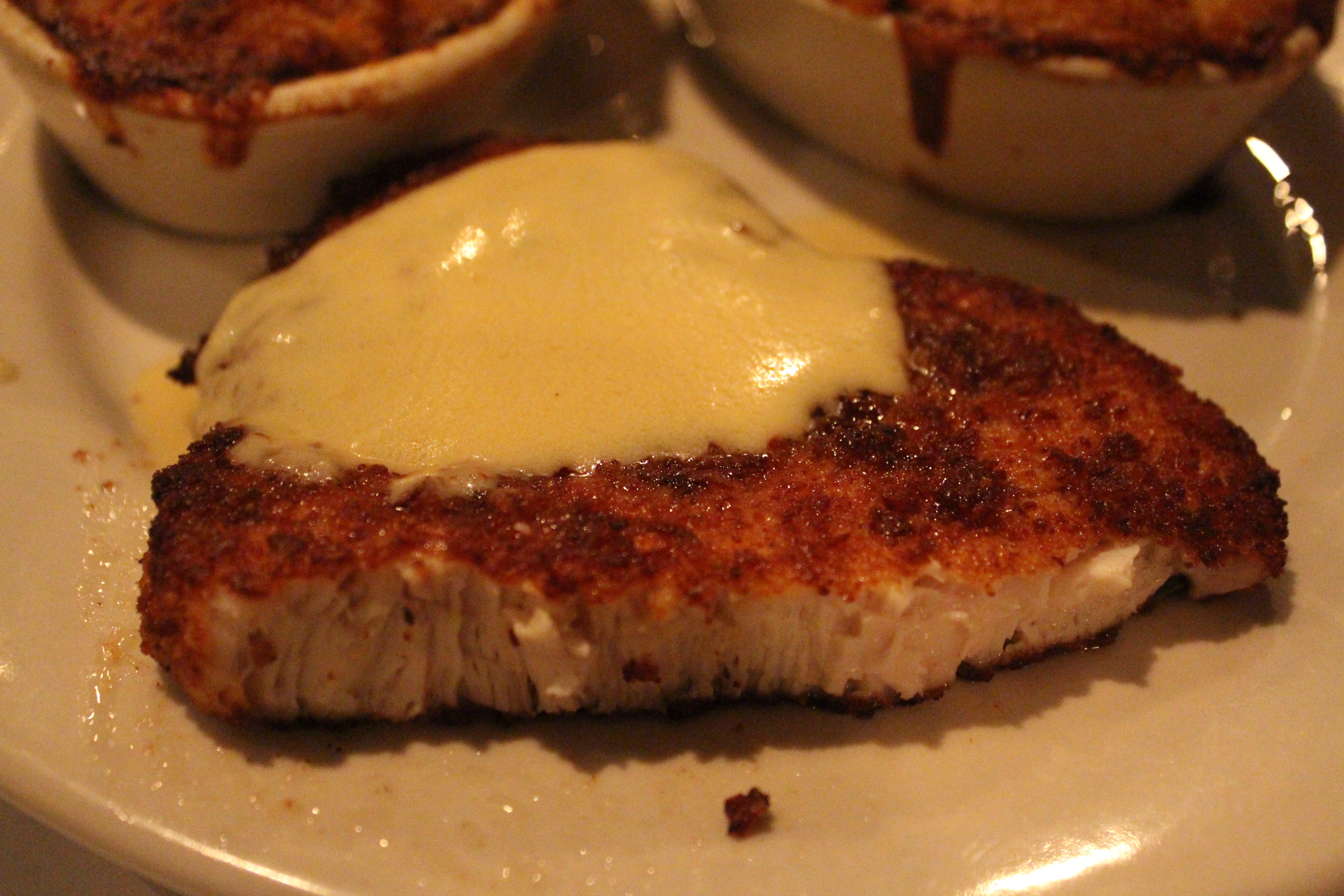 The pasta came with scallops, lobster, and some of the biggest shrimp I've ever eaten. The dish normally comes with linguini, but the kitchen was very accommodating and switched the linguini out for the penne my sister wanted. This seafood pasta came with a creamy tomato sauce, so the dish is best for people that can handle a rich dinner. Overall, I thought it was flavorful and came with a decent portion of seafood for the price it cost, and my sister could only praise it.
The crab cakes were another winner at our table. As a girl from Maryland, I love crabs and have tried crab cakes all over the east coast. Personally, I thought the crab cakes seemed to be a bit on the small side, but my grandmother enjoyed them. The most important thing in a good crab cake, though, is the filler to meat ratio. There was definitely more meat than filler in these particular cakes, so they certainly won points for that, and I'm sure someone else in my family will get them in the future.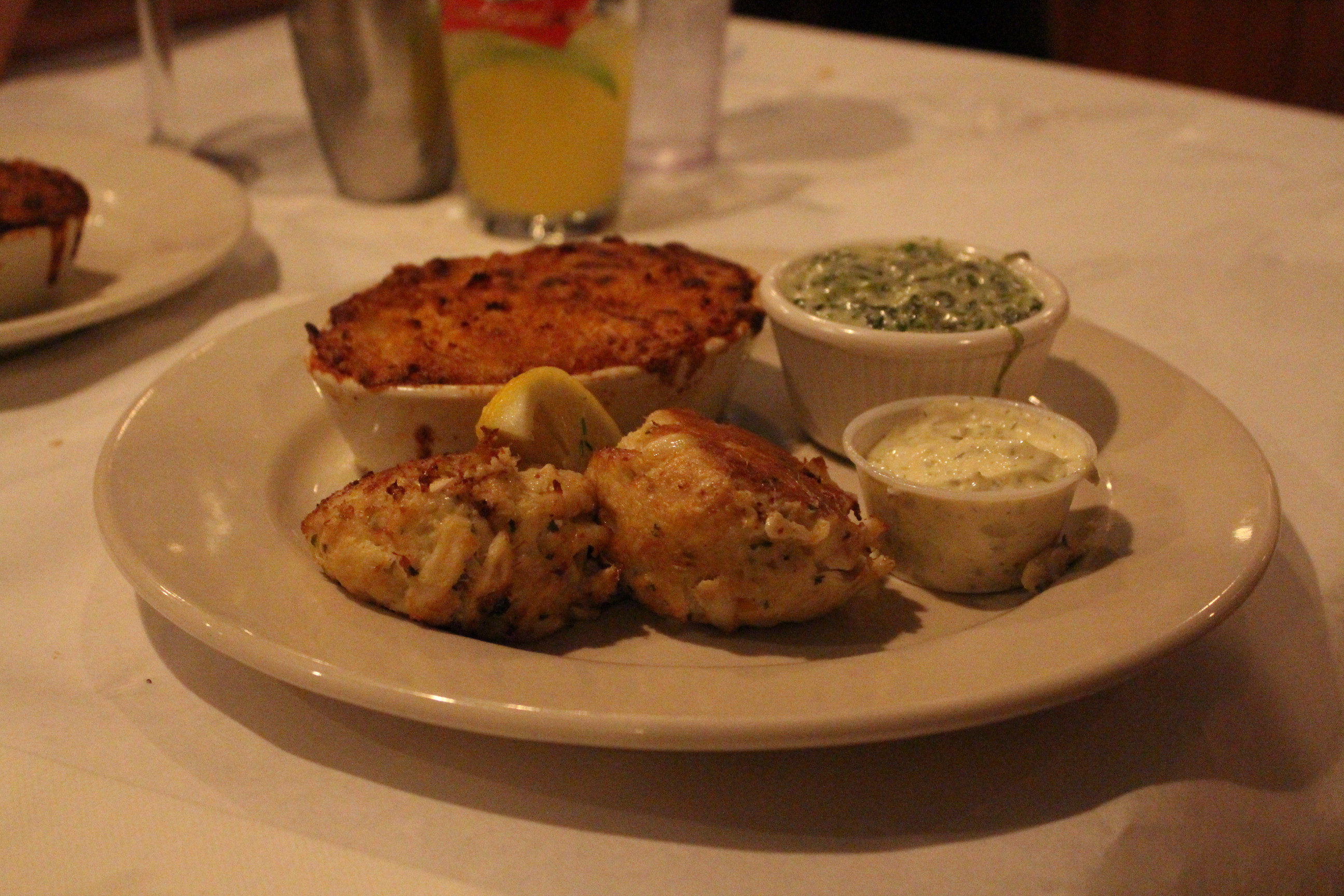 While it took us a while to get seated, our meal at Big Fish Grill was enjoyable. In addition to the good food, this place has incredibly quick service and is an ideal place to go if you want a casual restaurant for a beach eat. My family and I will certainly be returning, although we will probably be avoiding this place on the weekends from now on….