Audrey Claire is one of the most charming BYO restaurants in Philadelphia located on the character filled corner of Spruce and 20th. The Mediterranean decor of white washed walls and apple motifs give it just the right touch. The menu is phenomenal with some great options to choose from. We went on a week night, a party of 5, and were surprised to be seated right away. Usually there is a minimum 2 hour line up on the weekends. Yet, I learned that reservations are taken during weekday hours (so make sure to get those reservations in before you go).
Our meal started with an order of the antipasti sampler, a wide tray of fresh grilled vegetables, mozzerella, olives and more. Usually a plate of grilled veggies does not excite me but this dish was so tasty. Each vegetable was grilled to perfection covered in buttery goodness.  Next came the watermelon, feta and arugula starter. What a treat on a hot day in Philadelphia. It was the perfect combination of sweet and savory and something I'm used to having at home. It is a staple summer dish in my motherland.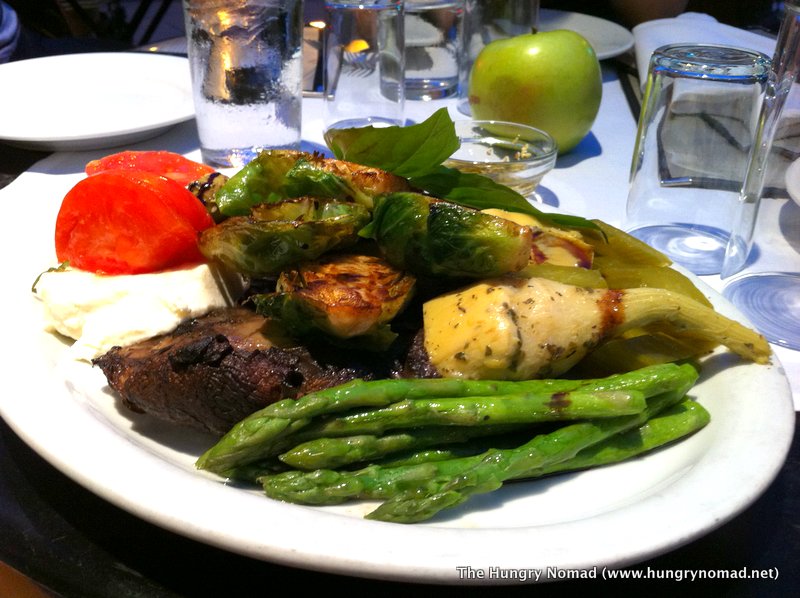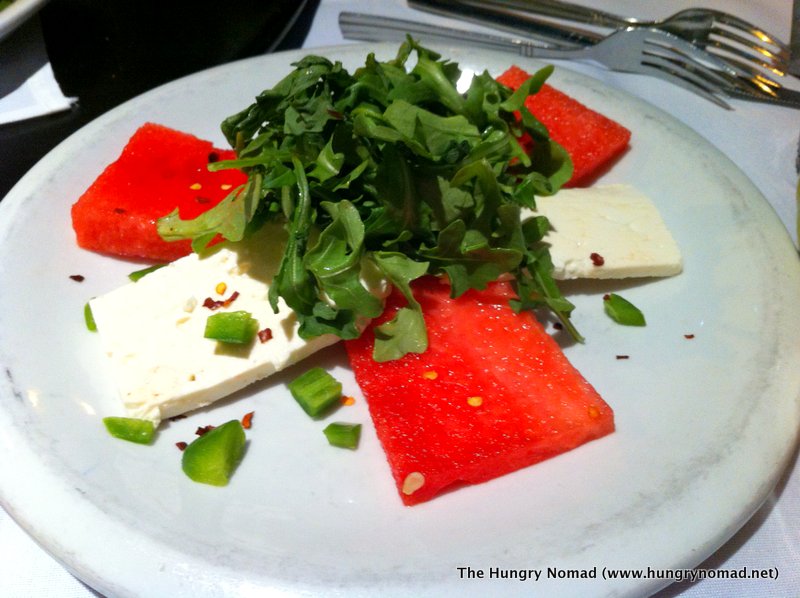 Next came the sizzling fried Greek haloumi cheese on a sweet layer of whole fig jam sprinkled with candied figs. Again, a mix of salty pieces of haloumi cheese mixed with the sweet aromatic flavors of the jam compote made for a perfect combination.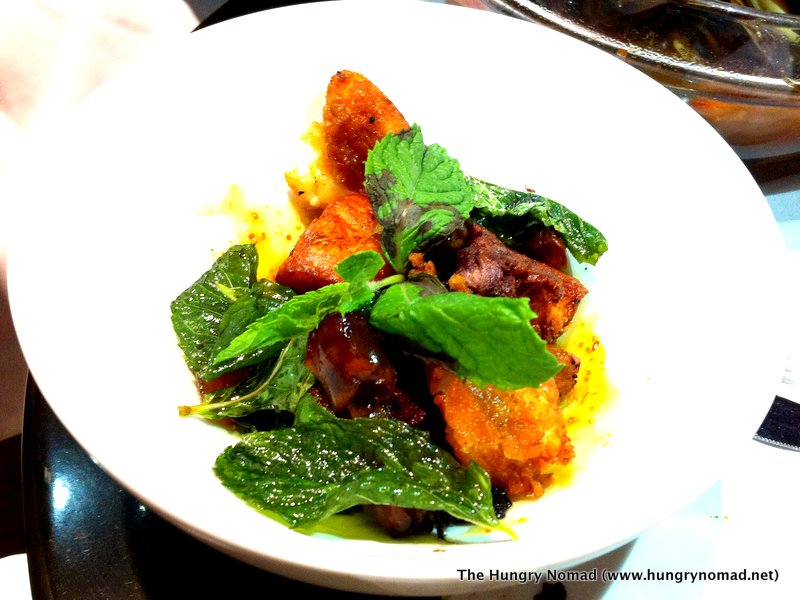 For our main course, we ordered the feta crusted rack of baby lamb, oysters, crab terrine and grilled octopus salad.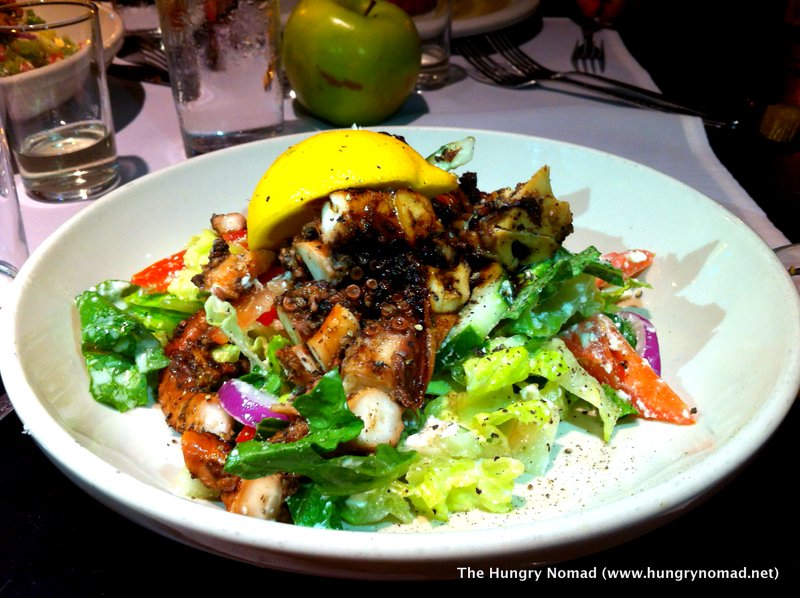 The grilled octopus was served on a bed of salad, tossed with olive oil, feta and lemon. The octopus itself was extremely tender and cooked to perfection.The rack of lamb was also a big hit with tender pieces of lamb meat in a feta and garlic crust served with a  side of green beans and couscous.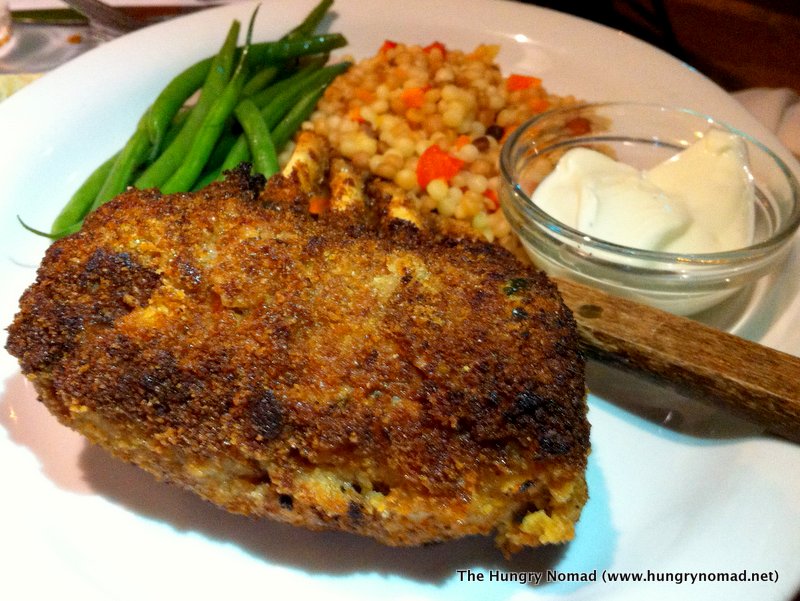 The jumbo crab terrine was served on a layer of tomatoes with pieces of granny smith apple (usually topped with avocado but on this particular night they had run out).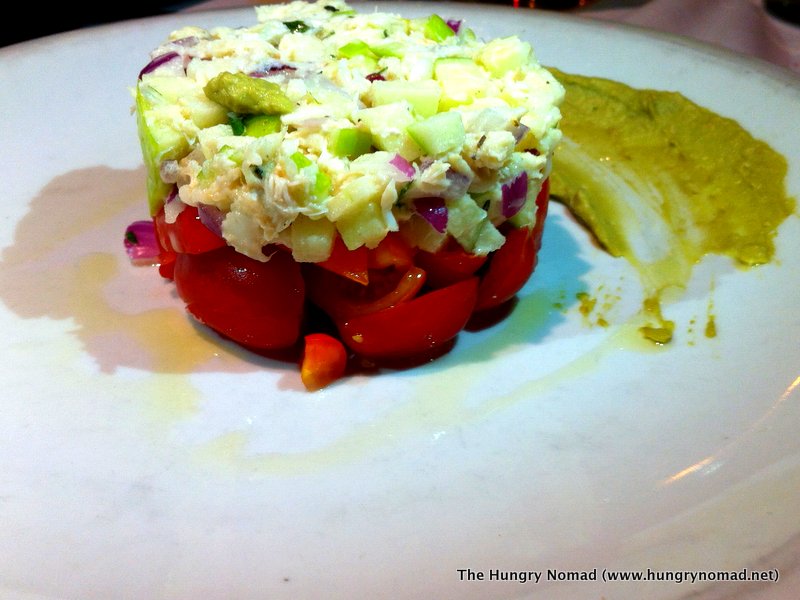 The Prince Edward Island mussels were served in a large bowl in a spicy chili flaked broth. Make sure to dip your bread in the broth and make good use of the aromatic flavors.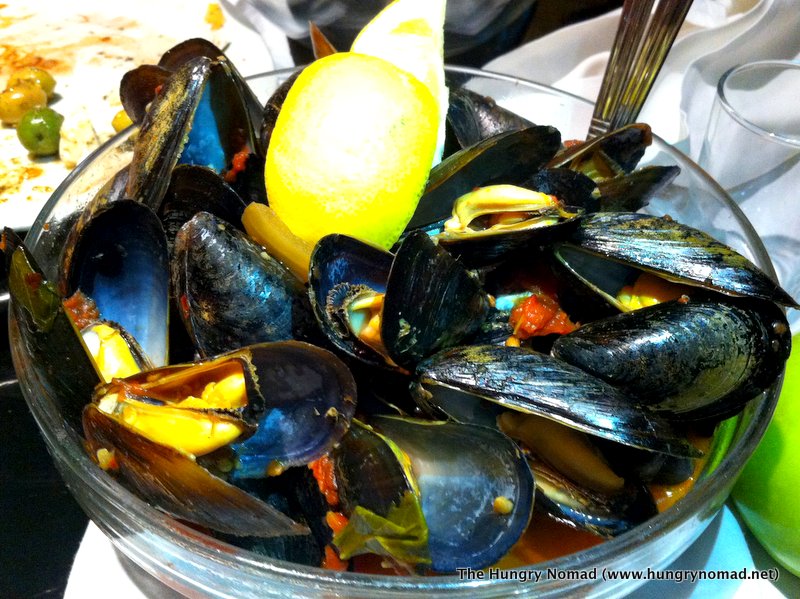 Overall, our party of 5 was very impressed with every single dish we ordered. The ambiance, attentive service and amazing food made it a perfect meal for our out of town guests. It's no wonder that people wait hours to be seated at this little neighborhood gem.