Melograno is an Italian restaurant located in Center City close to Rittenhouse Square. We went on a Friday night without reservations (which they now take despite being informed otherwise online) with high expectations. The rustic Italian decor adds to the great ambiance. Our table lined against the wall was very close to our neighbors which made it a bit uncomfortable given that we arrived early and there were not too many diners so the noise level was down leading to an uncomfortably intimate dining situation. Our server was nice and attentive. The food was good yet nothing particularly stood out.
For our starter we shared the Prosciutto di Parma e Rucola. A plate of arugula prosciutto and shaved parmigiano served with a lemon vinaigrette. It was a really nice consistent dish that I would order again.  For our entrees we ordered the Pappardelle Tartufate and Risotto ai Gamberoni (See Menu).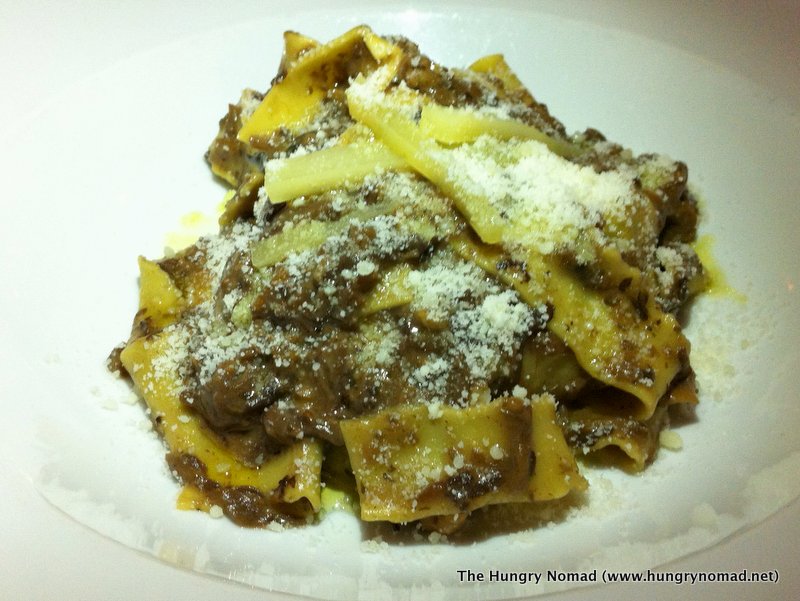 The Pappardelle Tartufate is usually a favorite of mine. The ingredients in this one happened to be ground up to a paste mixture consisting of wild mushrooms, walnuts, truffle oil and pieces of pecorino. I was not a big fan of the mixture in this form nor was the Count who was forced to switch his plate with mine halfway through the meal.

The Risotto ai Gamberoni was a delicious plate of fennel risotto served with fresh shrimp, goat cheese and wine reduction. It was very creamy and fragrant without tasting too fishy.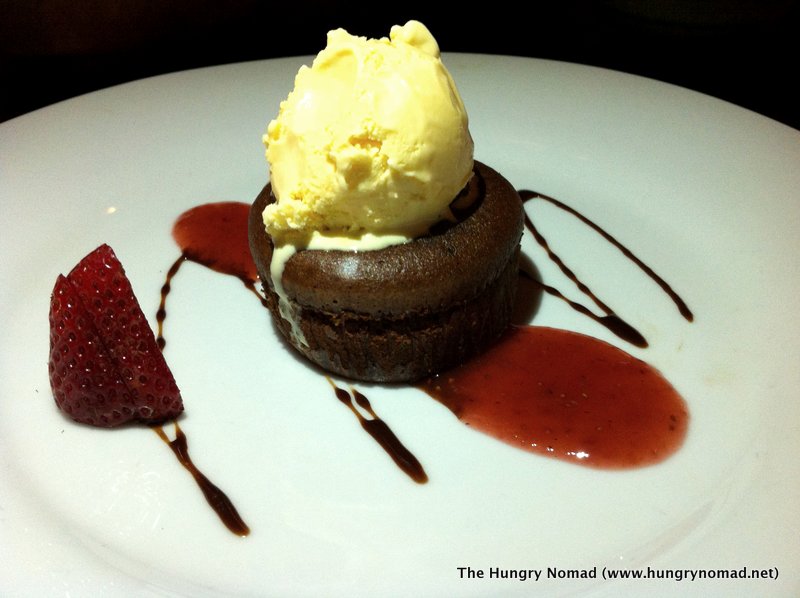 For dessert we shared a warm chocolate cake with strawberry reduction. It was served within minutes leading me to believe that these are pre-made and microwaved. I am sure I was not wrong because it was too hot and did not taste like it was freshly baked.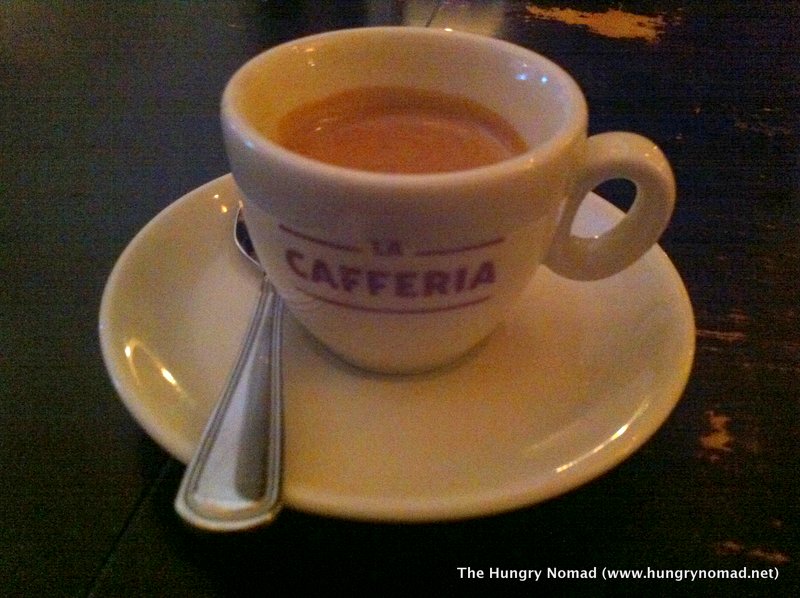 While the meal at Melograno was okay, it certainly did not stand out amongst the many restaurants in the city serving Italian Food. It is more an institution serving faithful diners that come back year after year who refuse to dine elsewhere.