When you have two celebrity chefs and one restaurant opening the expectations tend to be high. Aarón Sánchez and John Besh's collaboration brings traditional Mexican cuisine to the heart of New Orleans. If you are going in expecting burritos and enchiladas then you are in for a disappointment. The menu features items such as the 'coba triadic' a raw fish ceviche, crispy Brussel sprouts and kale salad (See Menu) alongside several typical mexican dishes such as tacos and enchiladas.
The restaurant is located on Poydras street in the CBD. The decor is cool and hip: Giant graffiti art covers one wall and beautiful chandeliers hang from the high ceilings. The bar is the perfect spot for happy hour drinks and tacos.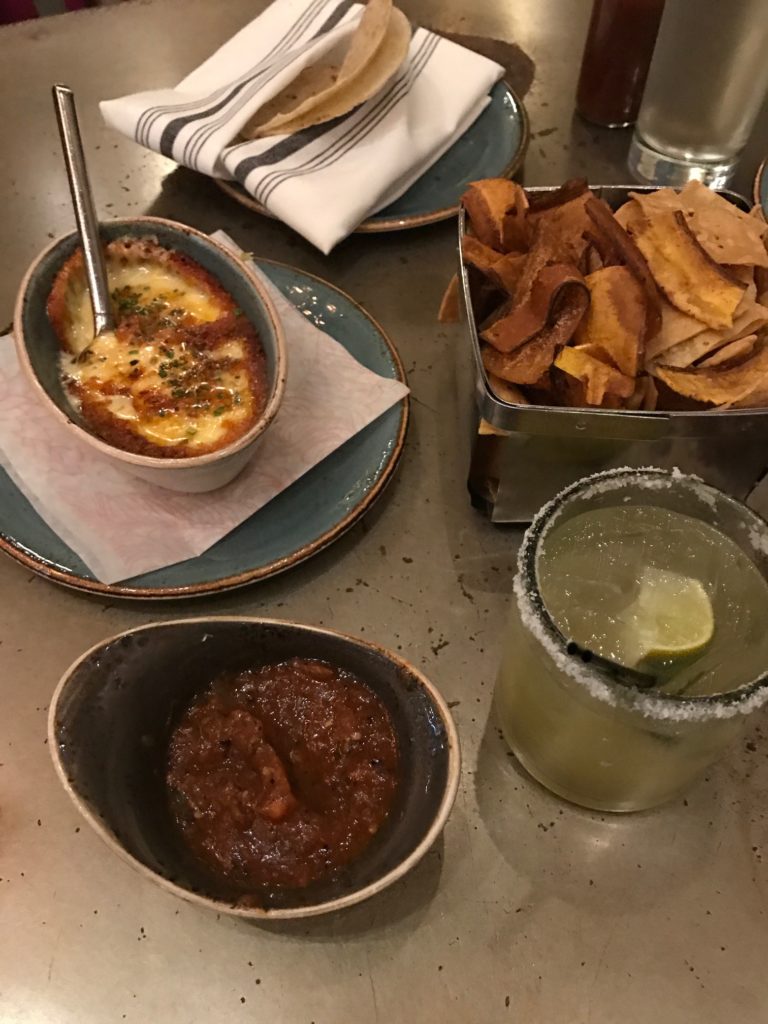 We went early Saturday evening at around 6.30 p.m. Besides a few other patrons the restaurant was still empty. The menu was one page with a handful of small plates, tacos and large plates. We decided to order several small plates in order to try as many dishes on the menu as possible. First up was the Cobia Tiradito, a ceviche consisting of leche de tigre fish, cucumbers, avocado and other vegetables ($16). The flavors were great but it was drenched in rock salt which took away from the overall flavor.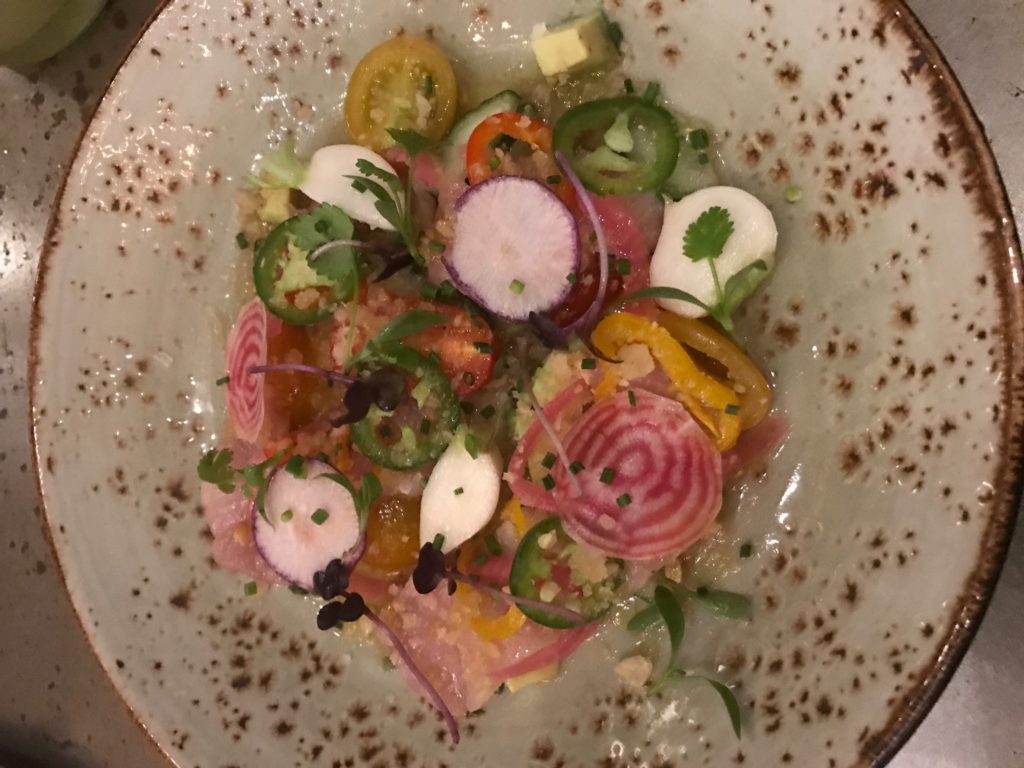 Next up was the Queso dip ($10) which was good for the first 5 minutes but turned into hard cheese within minutes. As far as queso dips go, this dish was not anything extraordinary. For a healthier dish to counter-balance the quest dip, we ordered the Kale salad ($12). It was the best thing about our meal even though it too was too salty.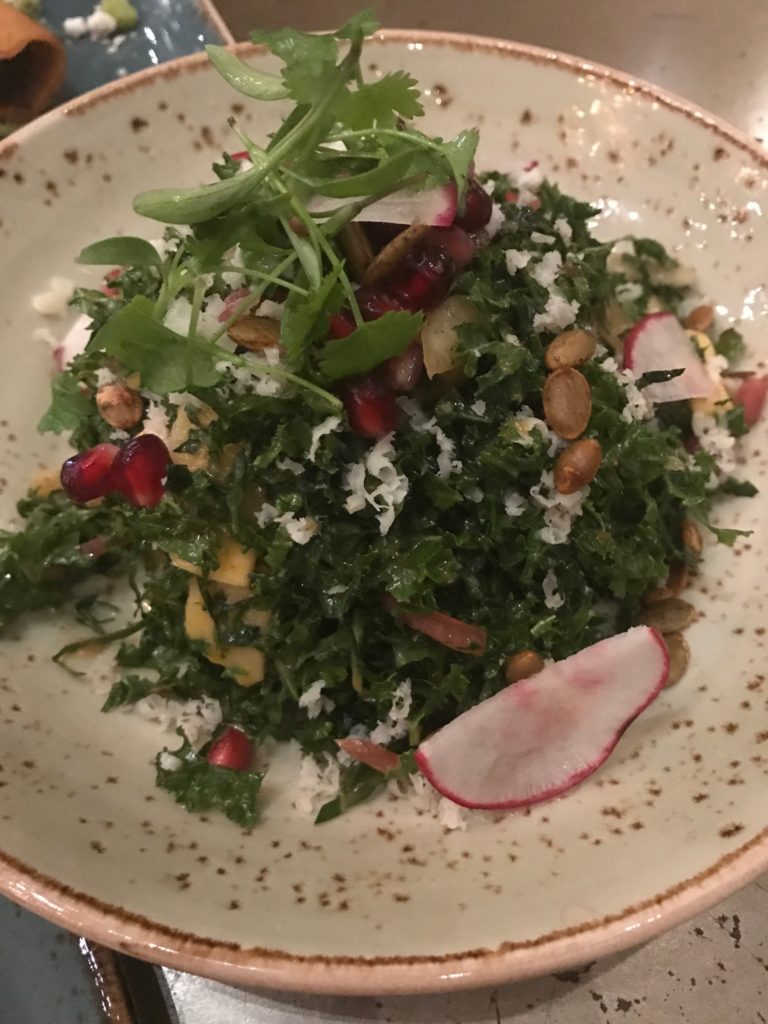 The beef flautas ($12) were an epic failure and we left the dish untouched. It was dry, salty and just not what you would expect at a place like Jonny Sanchez.
Overall, we were left unsatisfied and decided to stop ordering before we were disappointed further. The best part of the meal was the plantain chips and salsa dip although after having the top layers of the chips suddenly the chips became stale leading one to assume that they reuse their chips!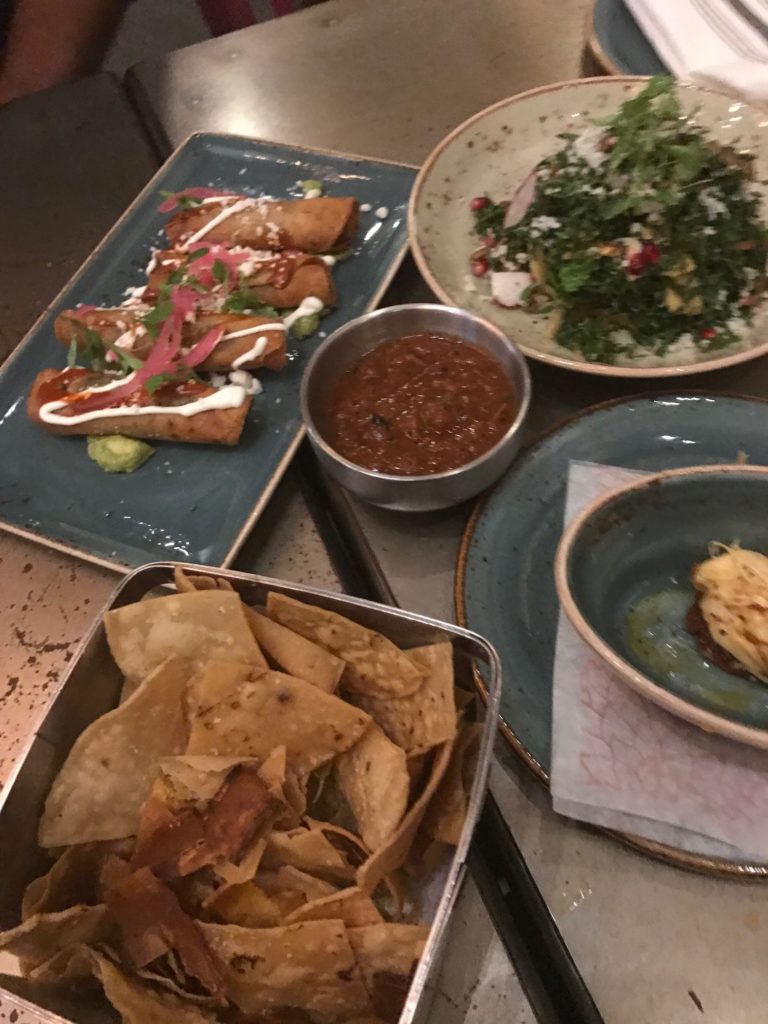 There is nothing I hate more than trying a new restaurant and being so utterly disappointed. Needless to say, Johnny Sanchez will not be added to our list of 'must-dine' spots in New Orleans. With so many amazing places to eat in New Orleans, the competition is tough and restauranteurs need to be on top of their game. The celebrity name can only take you so far when the food is just not good. I hope that this place improves because it is a beautiful restaurant in a spot that lacks other similar options.