Now that Restaurant Week is upon us, all of my friends are dying to check out some of the many restaurants in the city. While my schedule is already pretty booked up for the next week, I kicked off this past week at Zama. Since there are so many sushi places in Philly, each new one I want to try really has to stand out in order to leave an impression.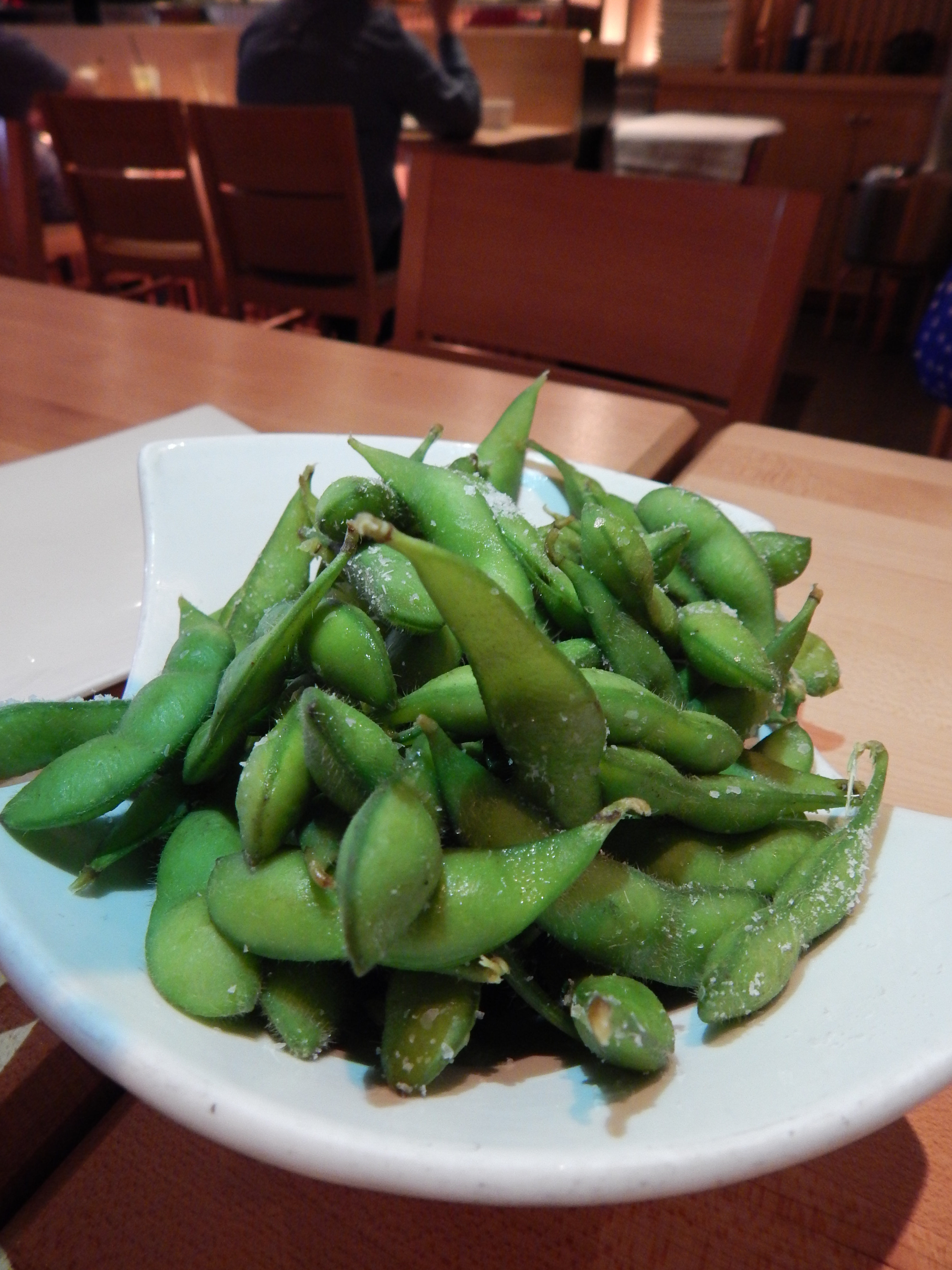 One of the first things I noticed when I walked into the restaurant was that, unlike so many of the other sushi places in Philly, Zama doesn't have that sterile, mod feel with white walls and chairs. Although it may seem less hip than some other restaurants, the atmosphere was much more warm and inviting.
Even if I feel like I've been going out for sushi a lot these past few weeks, I excitedly reread the options for the Restaurant Week menu and quickly decided to opt for the Sashimi Lunch Set which included several courses for lunch.
The first thing to come out was Edamame, and was soon followed by Udon Noodle Soup. After the soup came out, I waited a few minutes before starting since I could see the steam rolling off of it. This turned out to be a bad decision, because by the time I picked up my chopsticks to attack the tempura shrimp and vegetables, they were so soggy that the breading fell right off.
I'm not quite sure what the point of putting crispy tempura into hot soup is, but I wasn't all that impressed. That being said, not all of my shrimp was submerged in the soup, and the crispy tempura that I did try was very satisfying. It had a nice crunch to it, but I could still taste the fresh shrimp inside. Before I even had time to finish my soup, my entree came out with a side House Salad.The salad was a bit overdressed for my taste, but I tend to be a minimalist when it comes to salad dressing, and my friends thought it was fine.
What I was even more excited to try was the Mixed Sashimi and Tuna Maki Roll that I had ordered. The sashimi was fantastic, and I was especially drawn to the salmon slices as I thought they were the most flavorful. I was, however, not crazy about my maki roll. The tuna was great, and I particularly enjoyed the spicy mayo inside the roll, but the rice way too hard.
After we finished our lunch, we still had dessert left. At this point, I wasn't expecting to be blown away, but this turned out to be my favorite course. Our table ended up ordering the Chocolate Bread Pudding and Green Tea Mochi. While it wasn't the prettiest dessert, the bread pudding was delicious and a great, sweet end to a meal. Although I preferred that dessert, the mochi was also phenomenal and was a lighter way to satisfy my sweet tooth.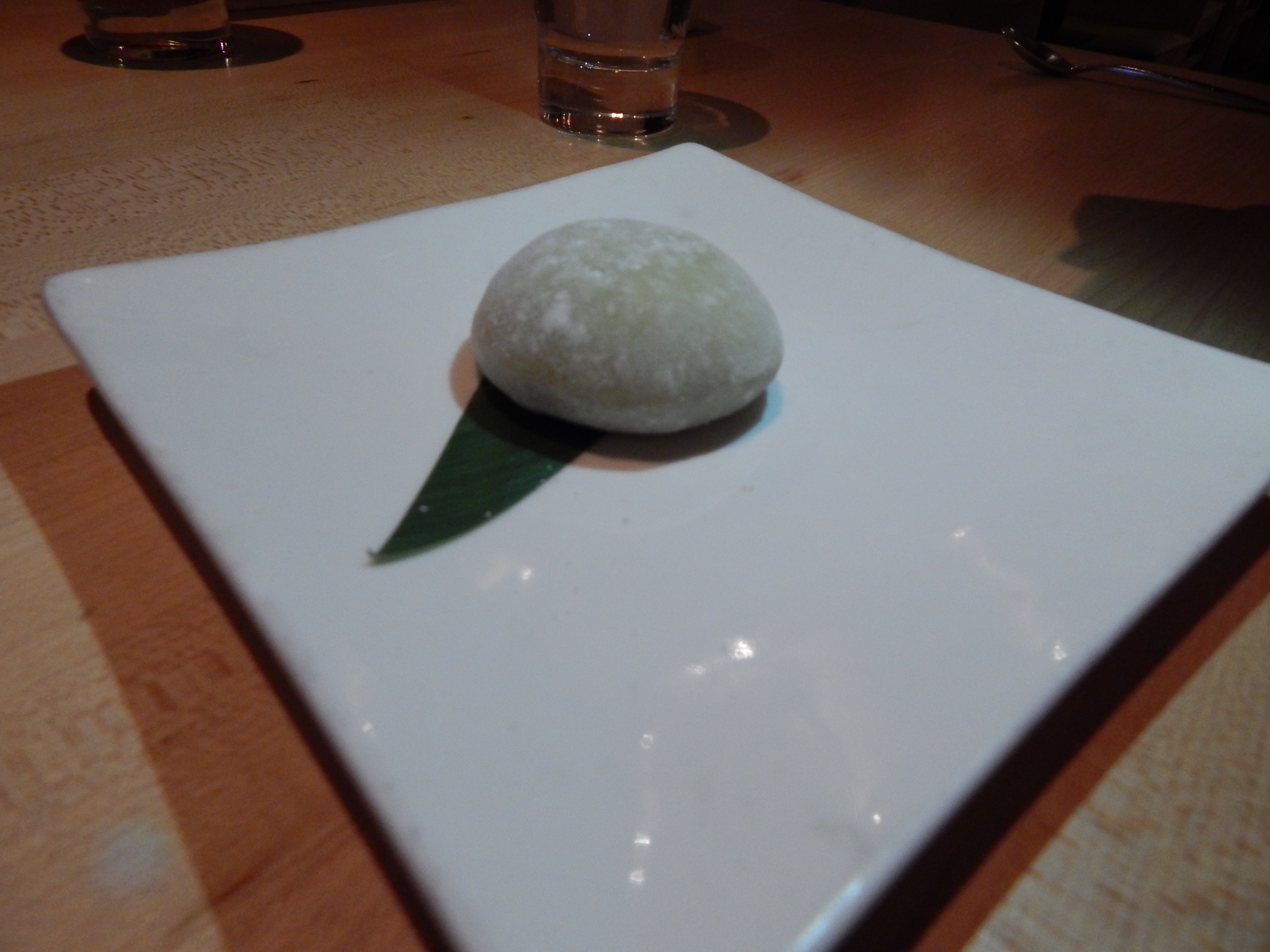 Even though I left Zama full, I don't think that I'll be back for the sushi. I've been to a number of better sushi restaurants in the city and besides dessert nothing really jumped out at me and convinced me that I should come back. While I went into my lunch hoping for something that would wow me, I ultimately left Zama unsatisfied. Next up  for Restaurant Week is FARMiCia, the only restaurant I could find on the list of participating places that offers up vegan options for every course.