If there is one food that everyone has a strong opinion about, it's pizza. This debate includes everything from the appropriate thickness of pizza crust to the right cheese to sauce ratio. Having spent most of my life in the pizza place that a family friend owns and four months in Rome, I have developed my own strong opinions about this popular pie, and have come to scrutinize pizza places in America much more harshly than before. That being said, there are a few places in Philadelphia that I enjoy going to when I am craving a big slice of pizza.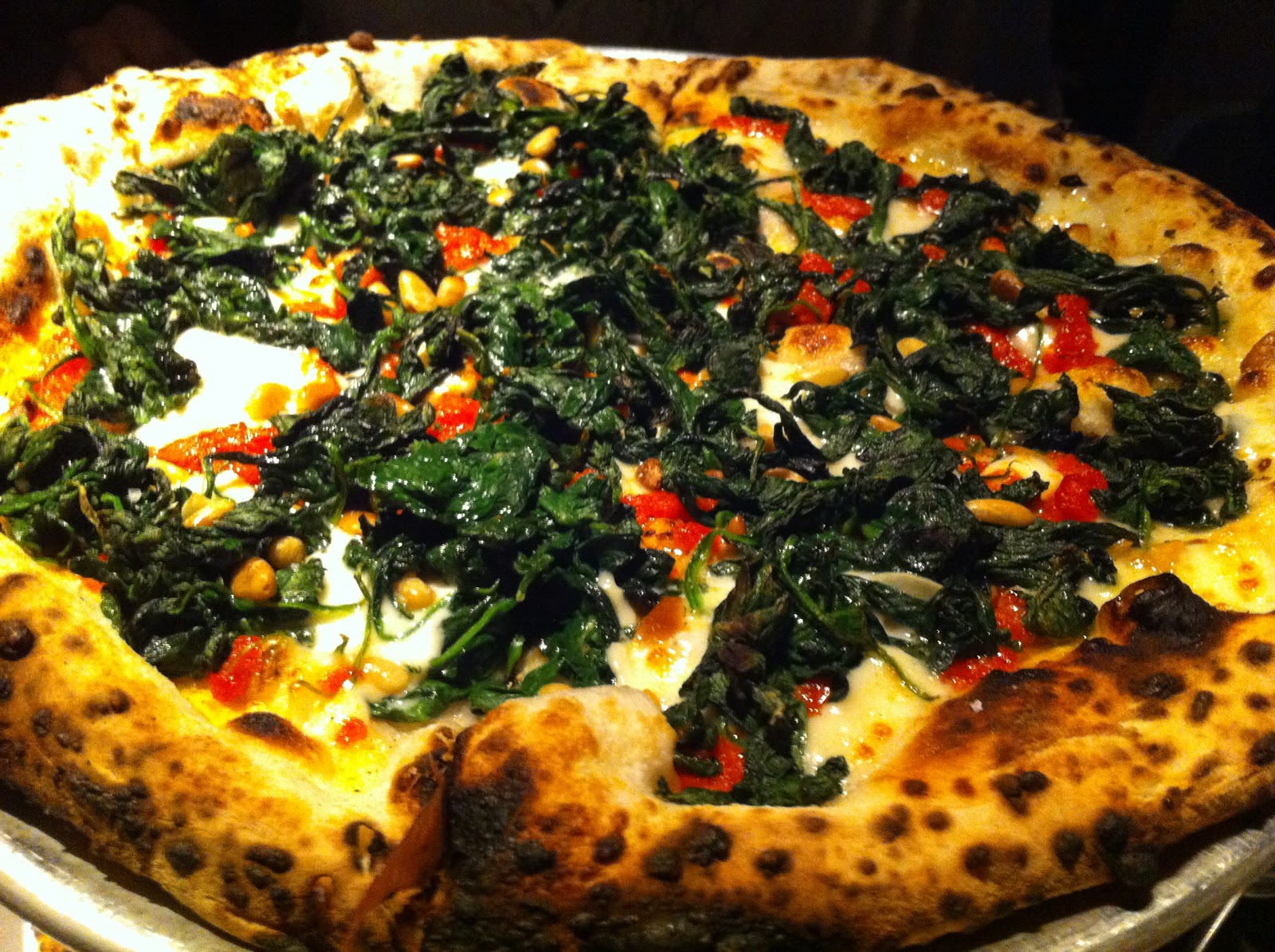 It shouldn't come as a shock at this point that I am a fan of Stephen Starr restaurants, and Pizzeria Stella is no exception. While there are appetizer and salad options, the emphasis of this restaurant is on pizza. When I tried this place out, I really enjoyed the Zucchini Pizza. This wood oven pizza came with tomato, zucchini, and ricotta. I particularly enjoyed the ricotta because it added a richness to the dish that made it more filling than your average veggie pizza.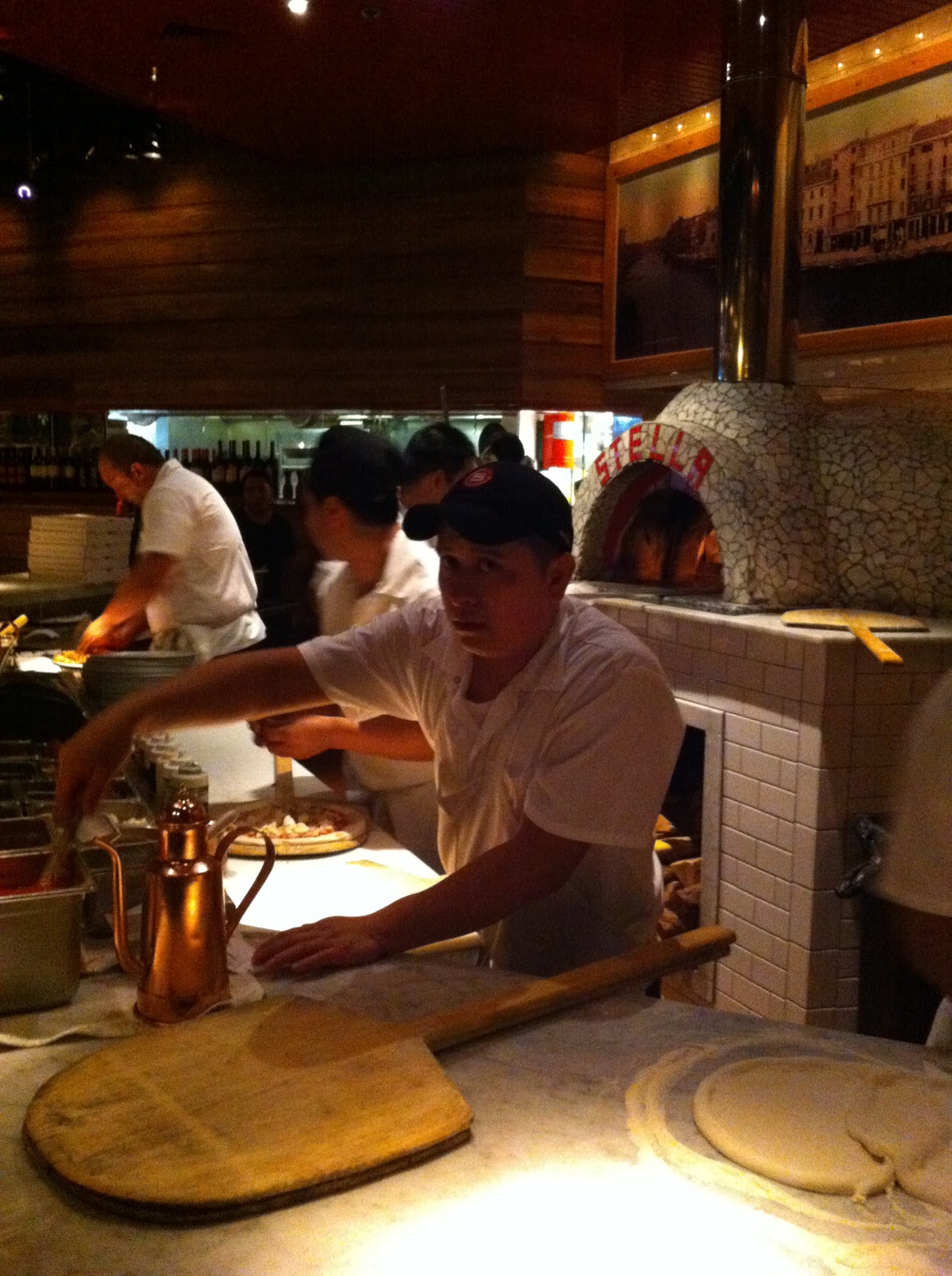 The San Daniele is also a great option because it packs a flavorful punch with each bite. This pie comes topped with prosciutto, mozzarella, and arugula, which are all flavors that have been universally recognized as complimentary. Depending on your taste, one of these pizzas may seem more appealing to you than the other, but on the off chance that neither jump out at you, there are a dozen more options on the menu to satisfy all kinds of people. If you're a pizza fan and enjoy Starr restaurants, Pizzeria Stella is a fantastic place to check out, especially since you can watch people rolling out dough right in front of you!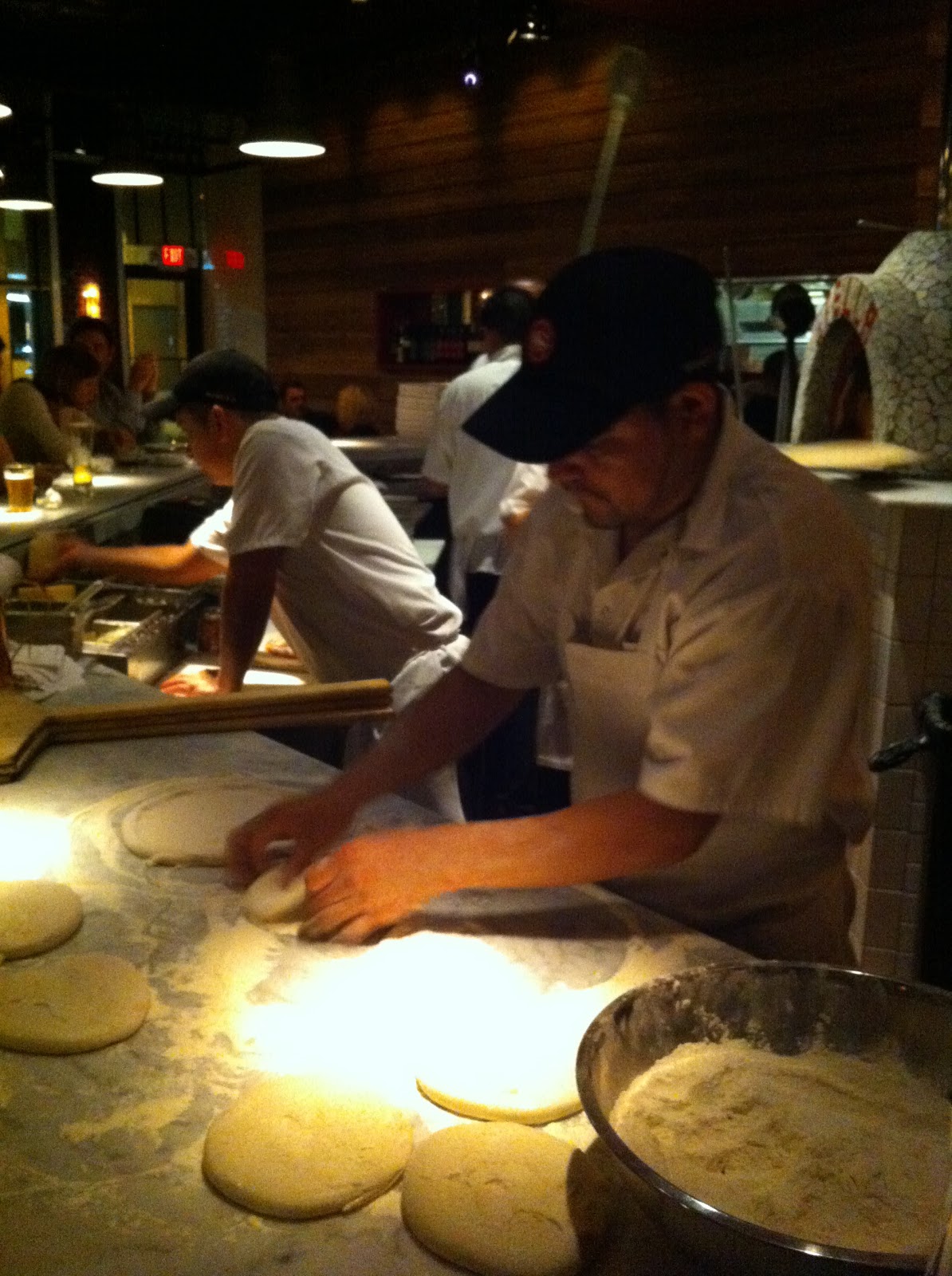 2. Angelinos Restaurant and Pizza
I have several friends that live in the Fairmount area, so when I visit them and I'm in the mood for pizza, I like to go to Angelino's. With more options on the menu than Pizzeria Stella, this restaurant appeals to people who like a wide range of classic Italian-American dishes, including hoagies, strombolis, and Italian paninis.
However, since this is a post about pizza, I'll stick to the stars on that list. My two favorite pizzas here were the West Coast and Angelino's Mediterranean Special. The West Coast pizza is a white pizza that comes with sundried tomatoes and ricotta. I think sundried tomatoes are incredibly flavorful, and the ones here are delicious. They add another layer of flavor to the dish. I also enjoy the Mediterranean style pizza because I love the combo of spinach and feta. I think that the two flavors are very different in strength, so they go well together. If you're in the area and want some good pizza this is a great kid-friendly restaurant to check out.
If you're in the mood for gourmet pizza, but don't want to go to another Stephen Starr restaurant, this is a great place to check out. I always get the Roma here. Although I doubt the validity of this name considering I never saw a pizza in Rome that included chicken, artichokes, and bacon, this pizza is Pietro's most satisfying one. There is just enough of each of those three ingredients to add flavor to the pizza without being overwhelming. The chicken was tender and the bacon was crispy both times I've gotten this, so I was pretty happy with my order. I would suggest trying to get one of the pizzas on their pre-made list though because if you like a lot of toppings, the build your own pie option can get pricey very quickly. If you're spending a day in the Rittenhouse area and are craving some pizza, Pietro's should be a place you consider going.
I've only been to Rustica once, so I can only attest to the flavor of the one pizza I have had here, but it was so good that I felt compelled to add it to my list. The pizza I did get was called Bistecca del Tartufo and was phenomenal. This white pizza was topped with juicy truffled steak and caramelized onions. I enjoyed the flavors and felt like I was getting everything that I love wrapped up in one dish: pizza and steak. There wasn't a thing that I would change about this pizza and I'm really glad that I got it. I don't spend a lot of time in the Northern Liberties area, but if I did, I'm sure I would visit Rustica more!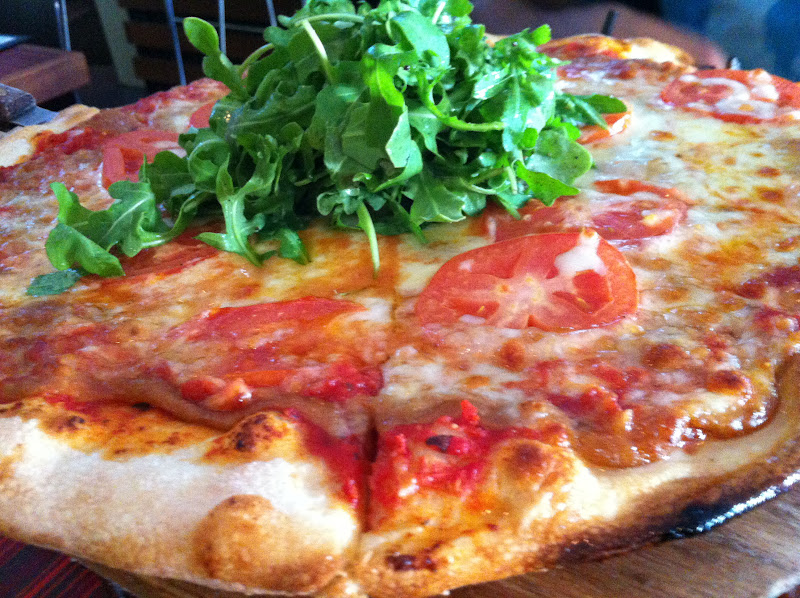 5. Birra
I think that Birra is a fun and satisfying way to fulfill your pizza craving and is definitely worth a visit if you're in the area. The pizza isn't the best in the city, but this restaurant certainly has the most character when compared to the other places on this list. The best pizzas that I have had at this place are the classic Margherita and the Pear & Gruyere White Pizza.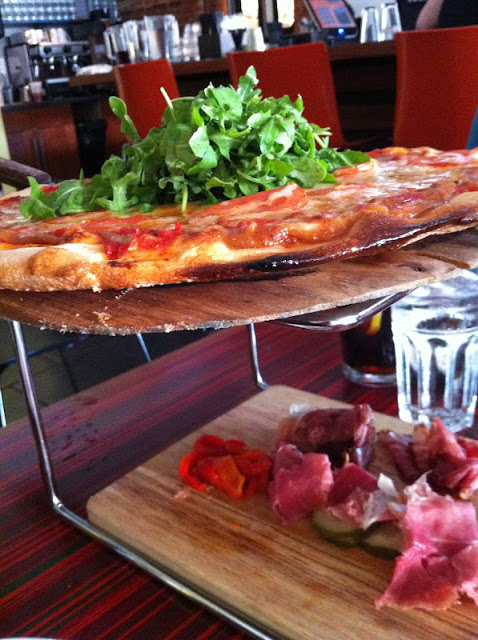 The Margherita is fantastic for those who like the clean, crisp taste of cheese pizza, but want to add a little pizzazz to it, which is accomplished by the basil. However, if you're the more adventurous eater, the Pear and Gruyere Pizza is the way to go. This pizza is fantastic for any lover of the sweet and salty combo. The creamy Gruyere cheese balances the sweet pear well, while the arugula adds a hint of pepper to it. For people who love to pair a beer with a pie, this place is especially great because they have an extensive beer list, including Strongbow hard cider and various Italian beers.While this place probably appeals to the younger crowds and is usually busy, I would suggest stopping in one day to get the Birra experience.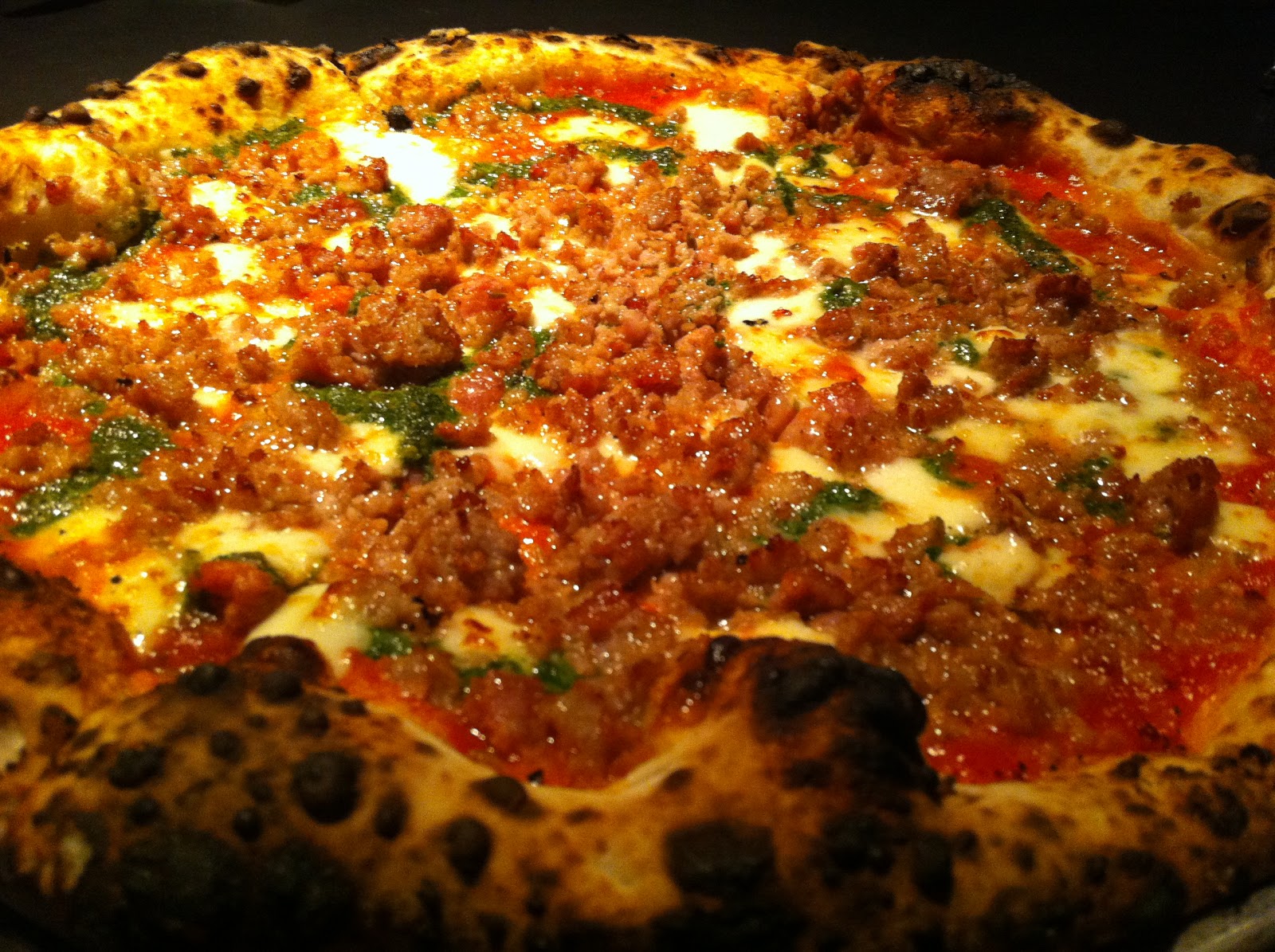 I have had some truly awful pizza before, but never at any of the places on this list. While I'm still waiting for that magical bite that reminds me of Rome, I don't mind grabbing a pizza from one of the places above. The next place I want to try is definitely In Riva since I've heard amazing things about it. However, even more than that, I'm hoping that a great pizza place will open up in the Temple area. Pizza is a controversial yet universally loved food, and now that I'm back in Philly, I'm sure I'll try a ton more pizza places in the upcoming months.