Although there are tons of great places to eat in Philadelphia that could satisfy any foodie, no food divides the people of this city more than the famous cheesesteak. Before I came to Philly, I liked cheesesteaks well enough; after I decided to study here, I became both passionate and knowledgeable about them. I now understand that the normal cheese for these subs is whiz, not provolone, and that the best cheesesteaks are minimal in the amount of extras they have.  They might not be the fanciest of foods, but they are able to satisfy any homey, greasy craving. I've tried dozens of cheesesteak places by now, and here's my list of some of the best ones.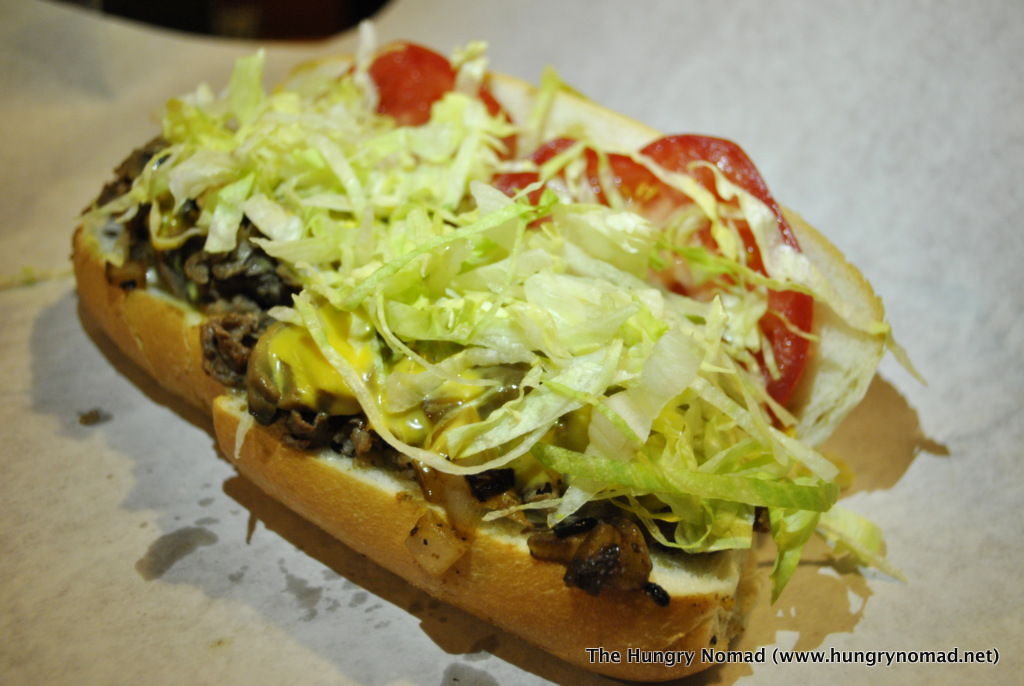 1. Tony Luke's
I love the food at Tony Luke's. While the rest of the places I've listed below have great cheesesteaks, Tony Luke's is my one of my absolute favorites. Although I will admit that my favorite thing at this restaurant is the signature roast pork with broccoli rabe, the cheesesteaks this family-owned business offer up are also fantastic. Right on Oregon Avenue in South Philly, this place is easy to get to, but also very busy. The ideal time to go to any cheesesteak place in Philly is during the off-peak hours because sometimes you can wait up to forty-five minutes for your meal. However, more often than not, it's worth it if you're craving one of these popular Philly foods. I plan on visiting Tony Luke's for a long time to come, and I think it will be even easier since I recently found out a location will be opening up near Temple University. I couldn't be more excited to have a Tony Luke's up in North Philly, although I'm sure my waistline will soon be disagreeing with me.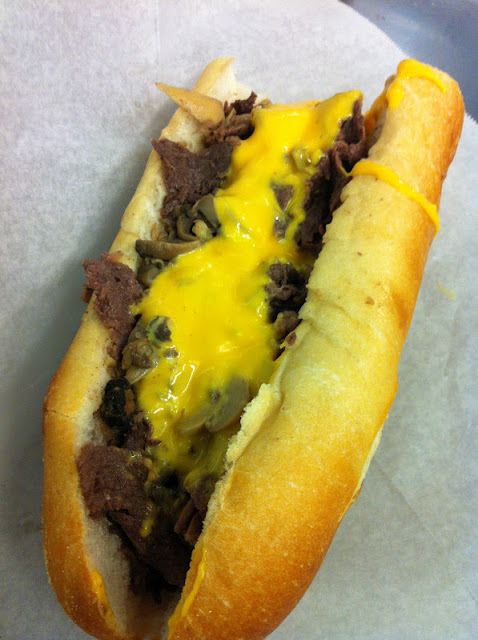 This restaurant is located in the Tacony/Wissinoming area and was formerly known as Chink's Steaks. Tala wrote a great review on the restaurant, and it seemed to change her opinion about the Philly cheesesteak.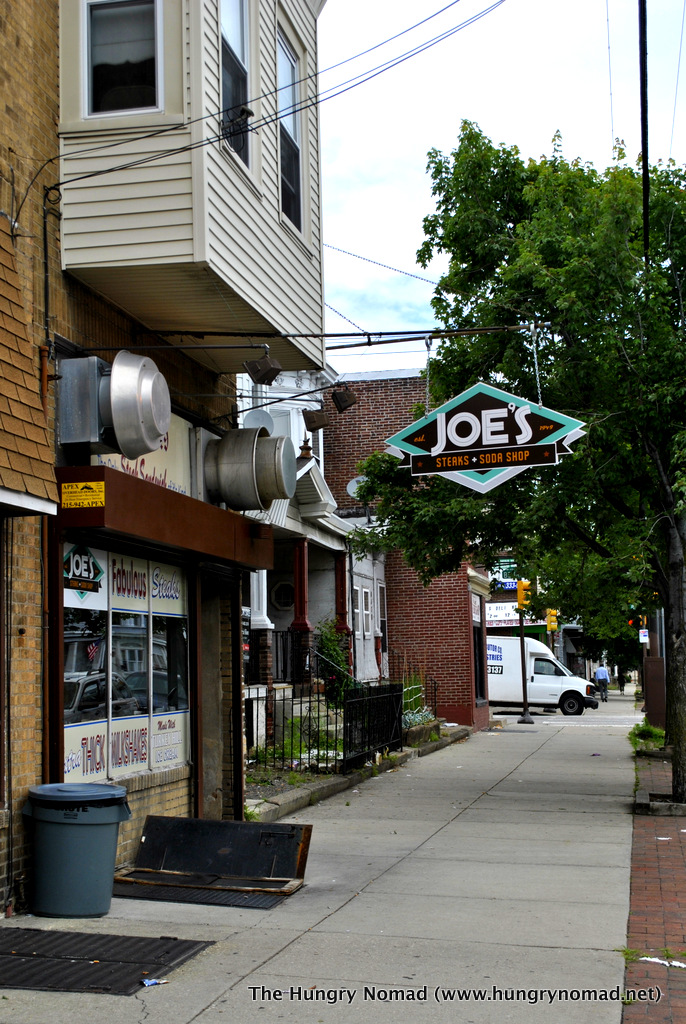 Another great place that serves both a great roast pork sandwich and cheesesteak. I do have to say that Tony Luke's does beat this place out a bit in my opinion! Both are located in South Philly though, so you can always just check the two out…on the same day if you're especially hungry.
Steve's is a great place to get a cheesesteak if you're not in South Philly. I always visit the one on 16th Street that isn't too far away from Rittenhouse Square. The steak is tender and juicy. I would suggest getting the double meat cheesesteak in order to really treat yourself!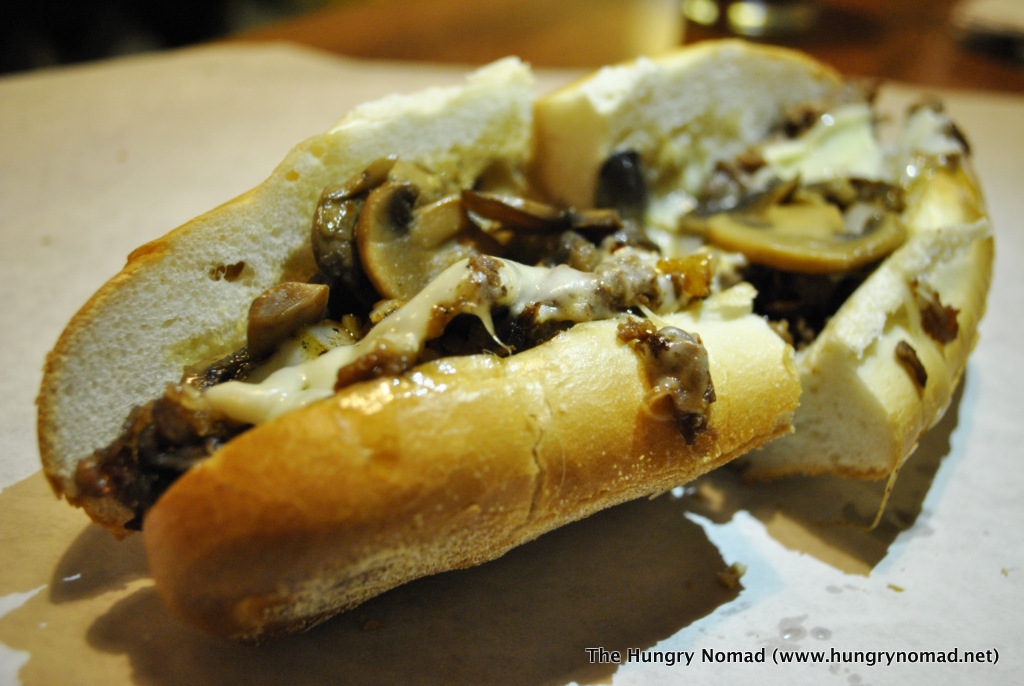 5. Jim's Steaks
One other place to get a good cheesesteak in the city is right on South Street. Even though it has also been dubbed a tourist trap by some of the residents of Philadelphia, I think unlike Pat's or Geno's, Jim's actually has a reason for being so popular. They are very quick about getting people in and out of here, but still serving up a quality cheesesteaks. One of the best things that Jim's does is put the whiz on the bread, so it's much easier to eat than some of the places that put the whiz right on top of the meat. The one suggestion I would make would be to ask for extra whiz because sometimes the subs can come out on the dry side. Here, I always get a steak with extra whiz and fried onions because a good cheesesteak really doesn't need much else besides these three basics. I haven't been to any of the Jim's Steaks besides the South Philly location, but I'd imagine that the other restaurants also offer up great cheesesteaks and  I wouldn't hesitate to try them out sometime in the future.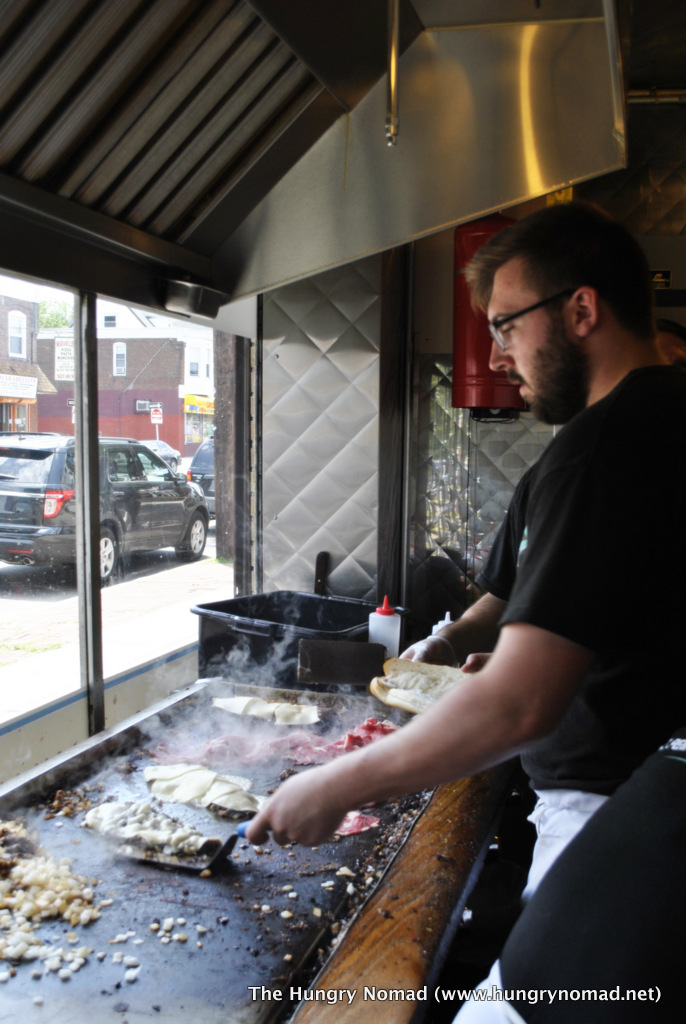 While my list seems a bit heavy on South Philly, it is the area with some of the best cheesesteak joints. I've been to all of the places besides Joe's Steak + Soda Shop, and I have to say I really enjoy them all. My Mom hasn't had a real Philly cheesesteak yet, so maybe next time she comes up to Philly I'll take her to one of these places so she can have the true cheesesteak experience. If not, I'm sure I won't have a hard time convincing a friend to eat at one of these places with me!