Tucked away on North 3rd street in Old City lies one of the quaintest cheese shops in Philadelphia called Wedge and Fig.  Besides selling a wide range of domestic and foreign cheese W+F is also a restaurant serving simple yet delicious sandwiches and salads. Brunch here is a must.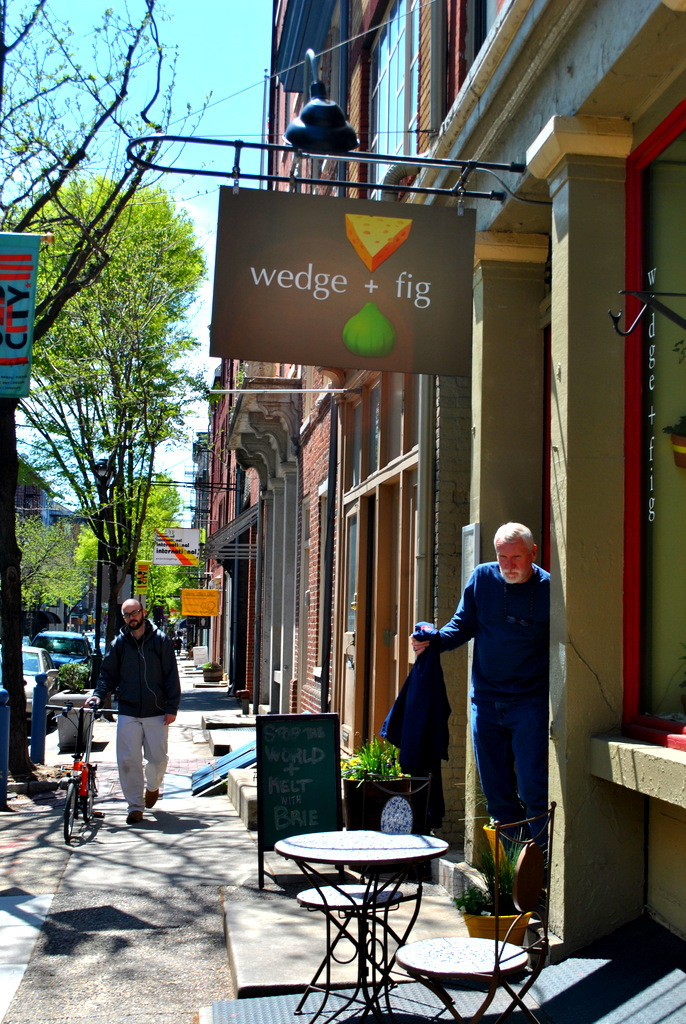 We visited on a sunny spring day and walked in to a full restaurant. We were led out of the restaurant, through a long entry way next door to a small quaint garden located in the back of the restaurant.
From the brunch menu, I had the Eggs NOLA- a combination poached eggs, Cajun-spiced Tasso ham and creamy hollandaise served on top of house-made cornbread. Served with lemon Parmesan potatoes and dressed greens. I was not personally a big fan of the cornbread substitute but then again I never liked cornbread but had to order because of the tribute to New Orleans. The Count ordered Shackamaxon – creamy brie, house-roasted turkey breast, walnut mustard aioli, mango + arugula on challah. The gourmet sandwich was delicious as was the eggs Nola. Wedge and Fig is definitely a great place to go for brunch in Philadelphia, or if you want to order a cheese plate and sip on some BYO wine in the cozy secret garden.