Looking for a 'healthier'  restaurant option in the French Quarter, we made our way to the Green Goddess for lunch. It is tucked in the exchange alley and is easy to miss if you are not looking for it. The restaurant itself is small and a bit stuffy with an area in the back corridor of what seems like the entrance of a residential building/law firm.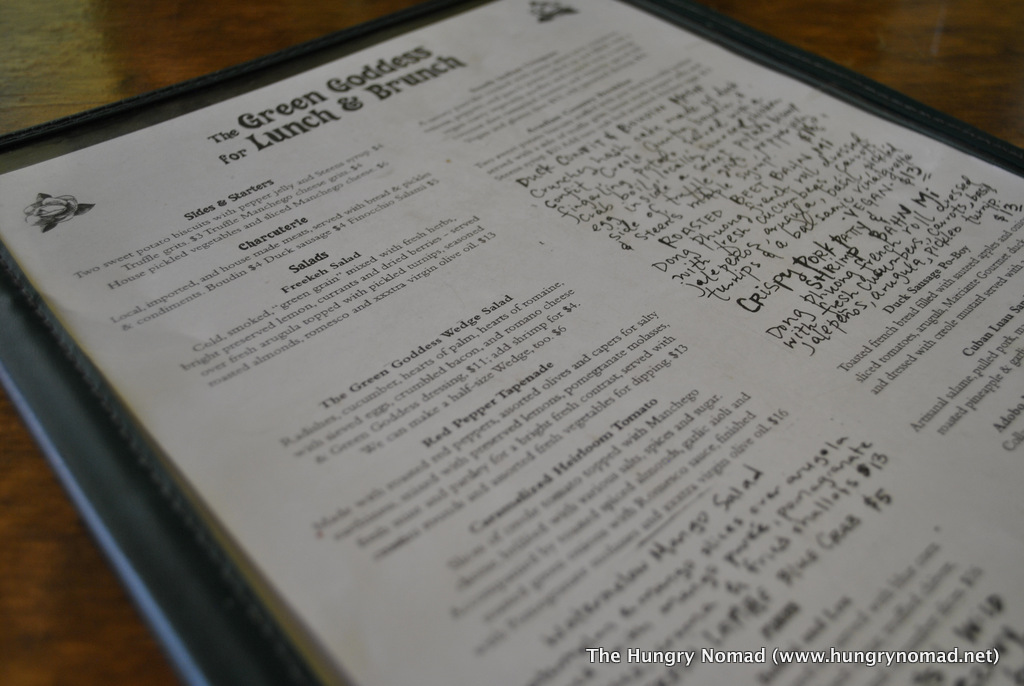 The service was good. But then again, we were the only ones there when we arrived. The menus is simple with a variety of veggie options for those vegetarians that have a hard time finding food in the French Quarter.  Neither the Count or I are vegetarians and therefore opted for the Grilled Pork and Shrimp Bahn Mi and the Cuban Sandwich. While waiting for our lunch to arrive I was becoming more and more skeptical as the place really did not seem clean. I'm sure if I snuck in the back I would find enough to turn me off. But what you can't see doesnt hurt you…. I guess. Perhaps the grimy state of the restaurant goes with the hippie-vegan/veggie vibe that is their claim to fame.  But I've been to many vegetarian/vegan restaurants that are clean and awesome. So I'm not really sure.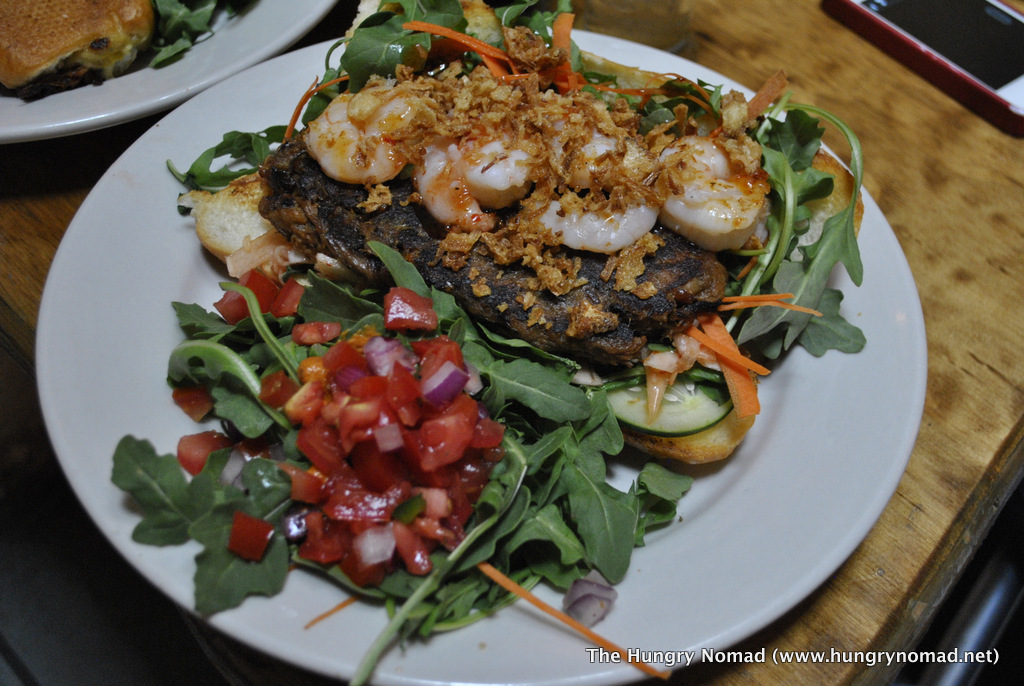 All my worries went away once the food arrived. Both sandwiches were delicious and the portions were huge. While the food was good, I expect a little more than just good food when I dine out including consistent service, clean and hygienic environment, which I think this spot lacks. If hygiene doesn't concern you then the food will more than satisfy you.