An invitation to a restaurant opening is always a good time. Even more fun when the owner of the restaurant is Philadelphia Eagle's own Brent Celek. The restaurant is located in Old City in a beautifully restored brick building. A giant mustache sign will help those in search of the restaurant.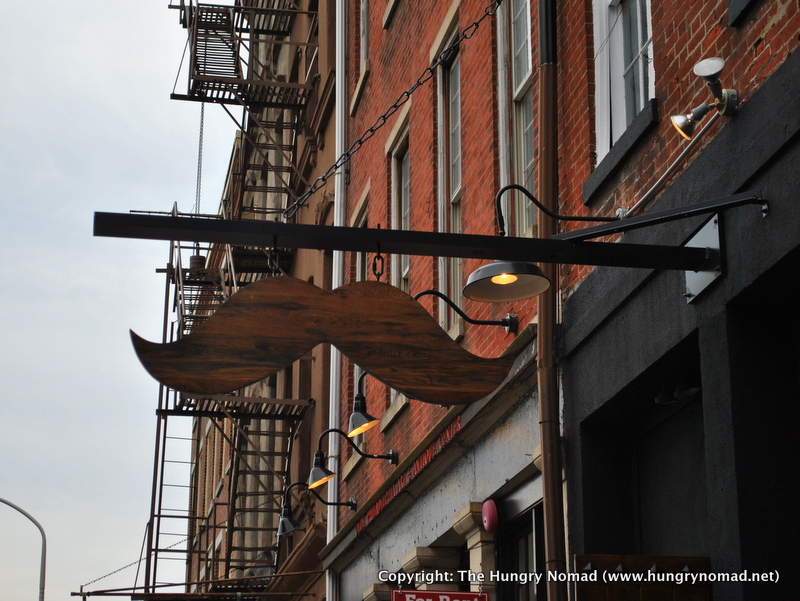 The inside of the restaurant is also covered with exposed brick, a long bar and nice dining area.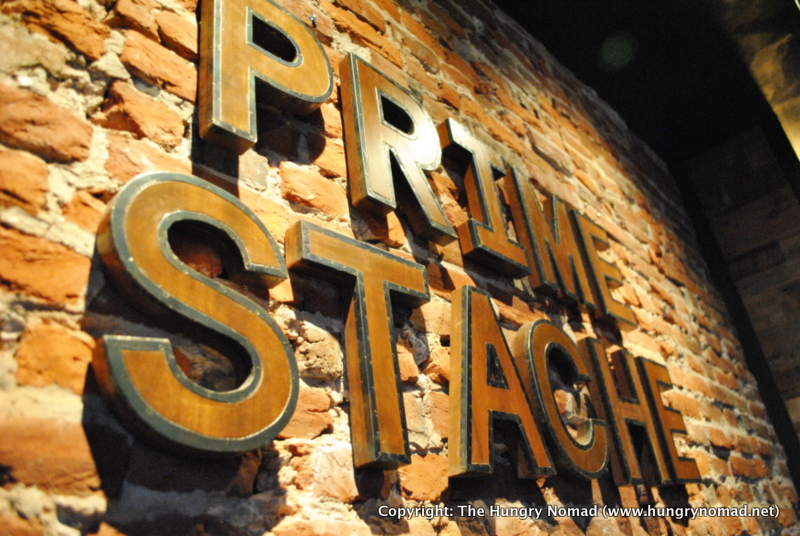 The modern American menu offers classics such as a Stache burger, pastas, fish tacos and salads. The cocktail list is extensive with fresh and unique drinks such as the peach julip.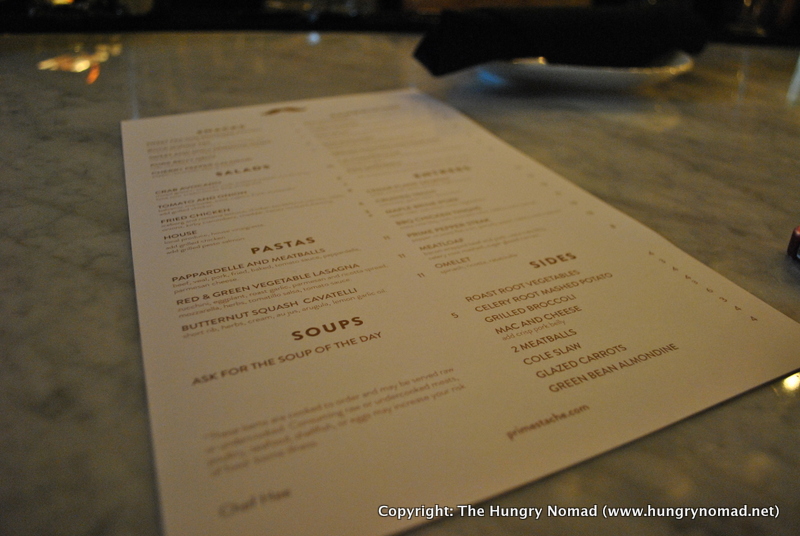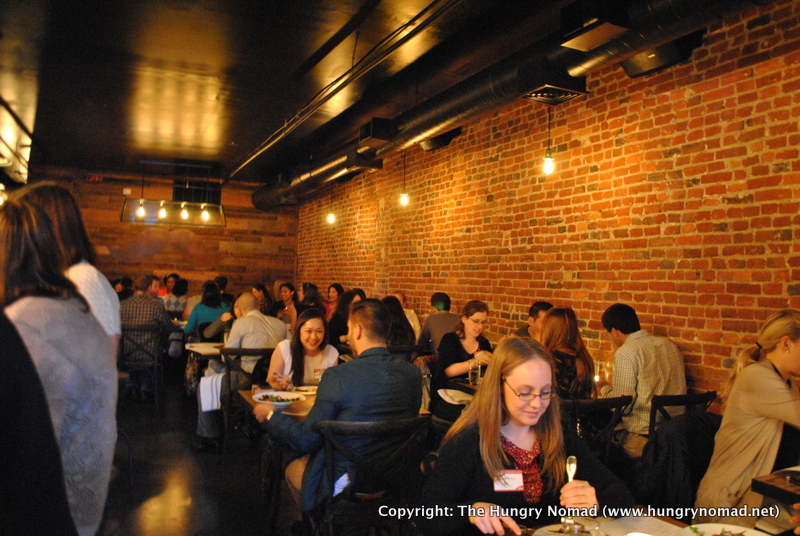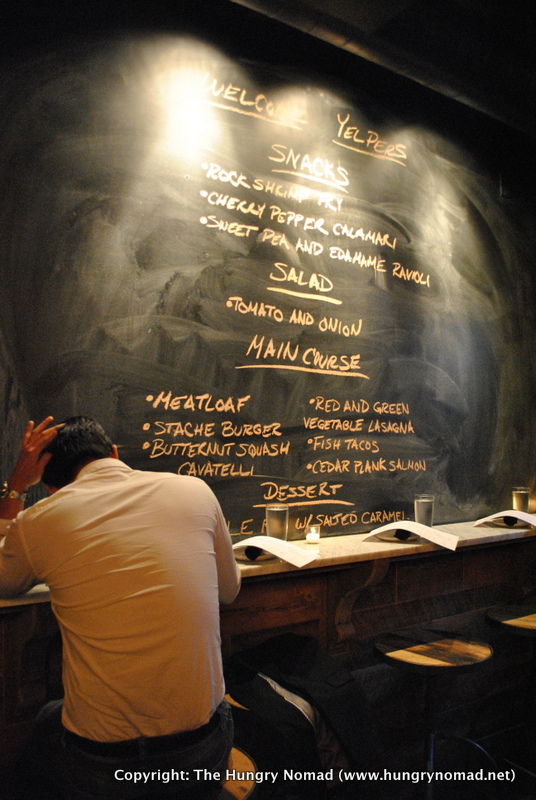 To start off our table was served with a tomato and onion salad with a classic vinaigrette sauce. Really nice way to start off the experience. After the salad, plates and plates of delicious treats were brought out. First the fried rock shrimp tossed in a spicy sauce yet still crispy.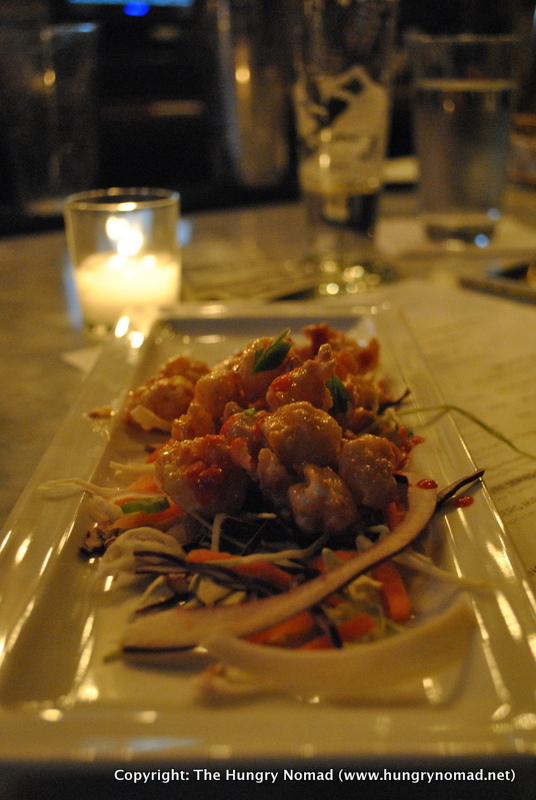 The lightly breaded pepper calamari was surprisingly spicy with the addition of fried cherry peppers. It definitely added a kick to the dish.
We were then served with an order of the Sweet Pea and Edamame Ravioli. I was not particularly impressed with this dish. It seemed overcooked, there was too much dough and all the pieces were stuck together.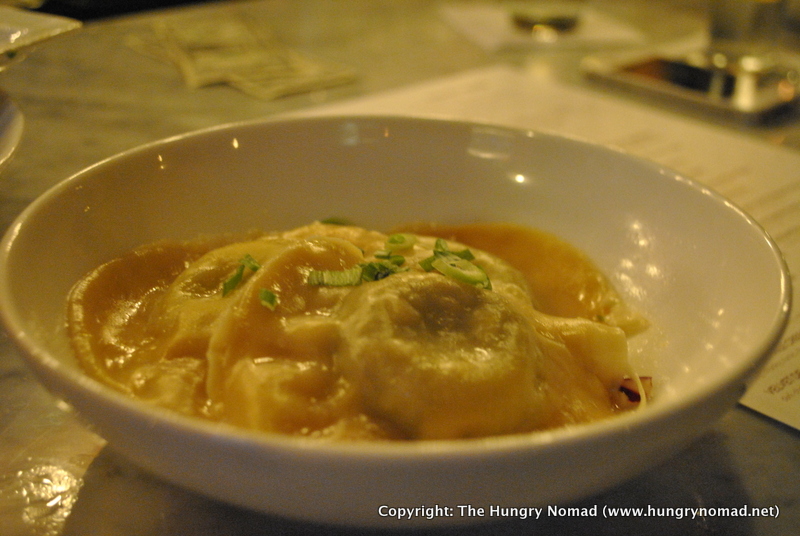 The fish tacos were a big hit at our table. Tender pieces of grilled tilapia topped with red cabbage and carrots tossed in a citrus-flavored mix served in small white tortilla shells. They were gone before they hit the table.

The baked salmon was served with a side of grilled broccoli. This was definitely one of the healthier dishes on the menu. The fish was very tender and melted in my mouth.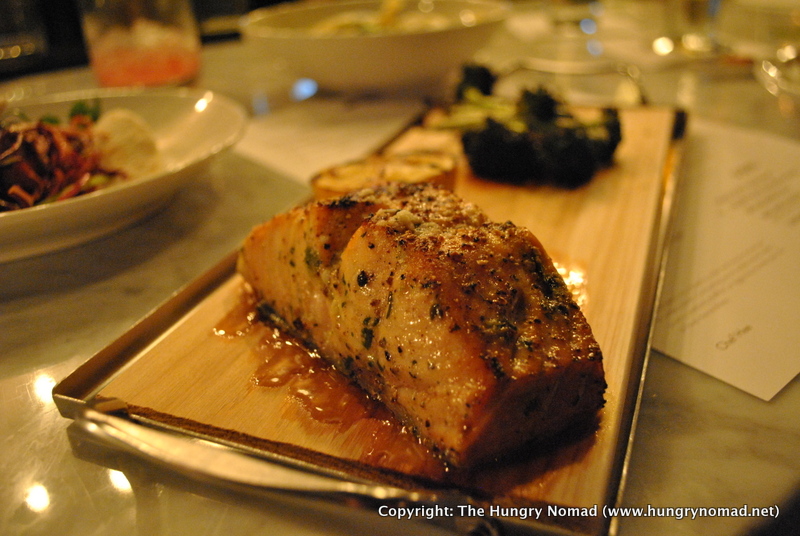 For the vegetarians amongst us, there was the vegetarian lasagna stuffed with eggplants and ricotta cheese. It was a classic lasagna substituting vegetables instead of meat served in a marinara sauce. No one at our table found it to be special or unique. It was missing the small details in flavor and ingredients that make a dish stand out.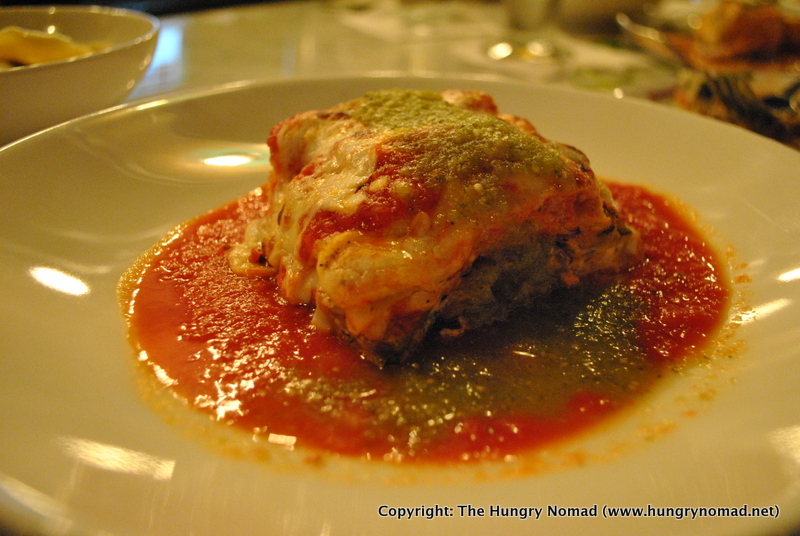 The hamburger served with a side of house-made chips was good, although it was the least favorite dish at our table. Perhaps, it was because of the high volume of the event, but the hamburger patty was over cooked, dry and flavorless. The burger had no real substance. It was left half untouched.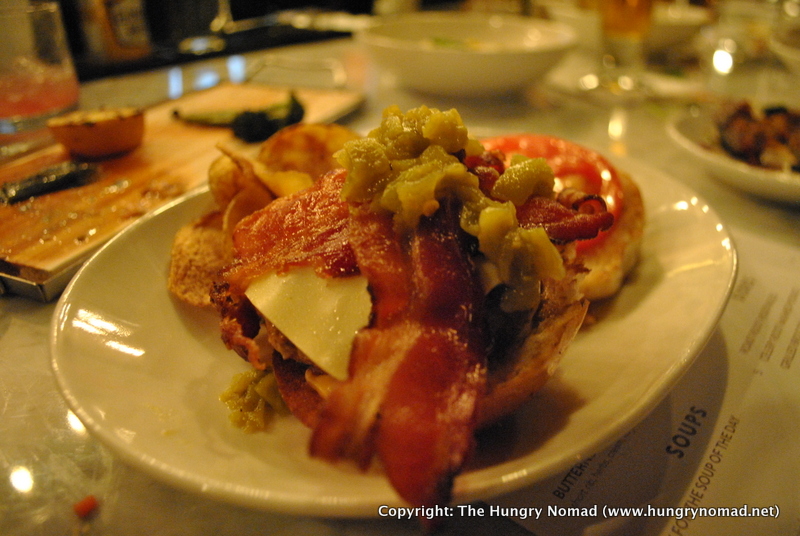 The two favorite dishes of the evening were the meatloaf and the butternut squash cavatelli. I'm not really a big fan of meatloaf but I found this one to be very meaty and delicious and something I would definitely order again. The butternut squash cavatelli however, was extraordinarily good. It came served with shredded pieces of pork and cheese drowned in barbecue sauce. Very hearty. Very good.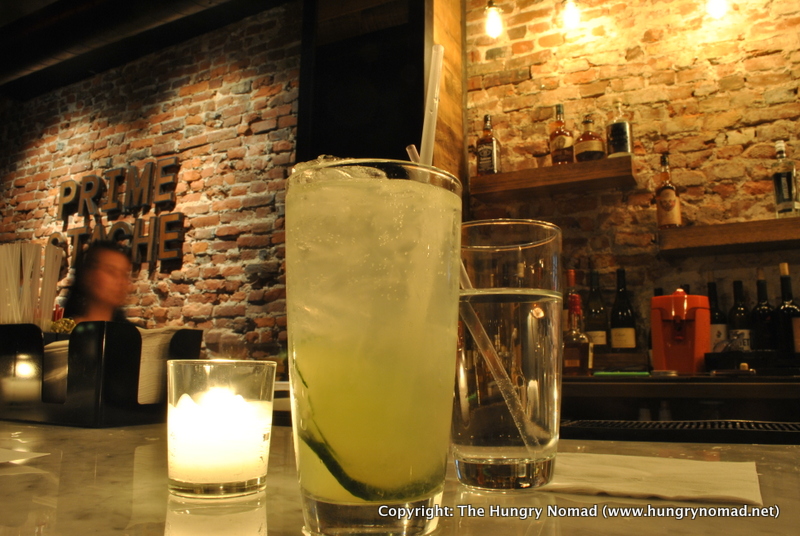 Overall, the decor, ambiance and food make Prime Stache a prime location to hit up on any night of the week.