Last week I started a photography class at Fleisher Art Memorial and had the pleasure of meeting a fellow classmate and foodie who is part of the International Wine and Food Society. He was a wealth of knowledge on the Philadelphia food scene and where I must dine prior to leaving this beloved city which I have grown to love so much.  One of his top recommendations was the new and improved Fork, another was Bibou which I have yet to try.  Of course the next night, I found myself sipping on a glass of wine at Fork's bar waiting for a table.
Chef Kulp revitalized this once gem of a restaurant in Old City by joining recently and creating the new and innovative menu. He came over from my beloved Torrisi Italian Specialties in New York City.  The result is fantastic. Everything we tasted was flavorful, fresh and brilliant.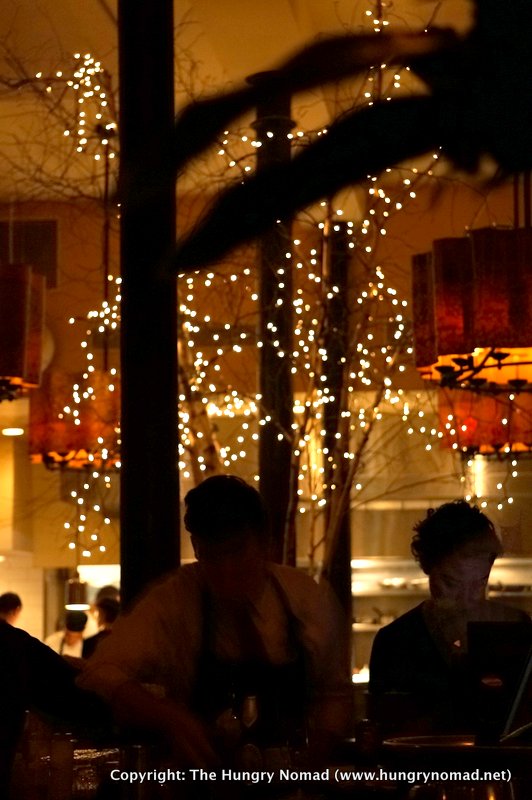 The decor at Fork is elegant, sophisticated and beautiful. The open kitchen faces the dining room which is lit with dim lighting. There is a banquette running along the wall lined with dining tables. A large bar in the center of the restaurant and a lit up tree in close to the kitchen.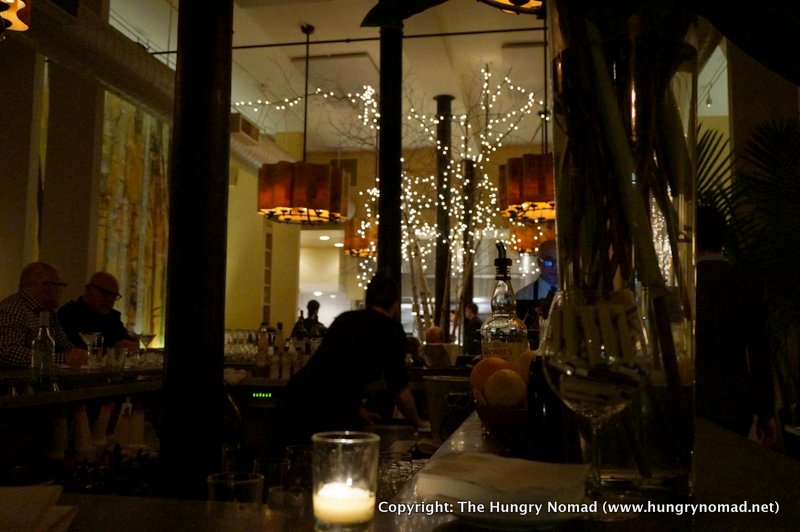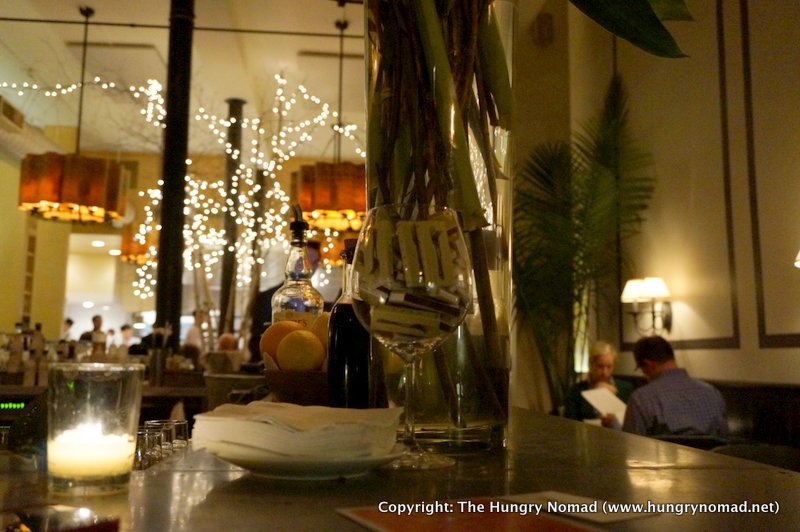 The menu was what I would describe as 'farm to table' but was ever so quickly corrected by our server who called it 'local' instead. I guess restaurants are trying to move away from labeling their cuisine as 'farm to table' since its become an overused term which many places use freely while not sticking to the principles. Local however, means that all their ingredients are locally sourced. In the end it really means the same thing. The food is local!
Upon ordering our meal we were served with a board of bread with a fancy Italian name, but lets call it what it was: a chewy bagel with a spread of house made cream cheese.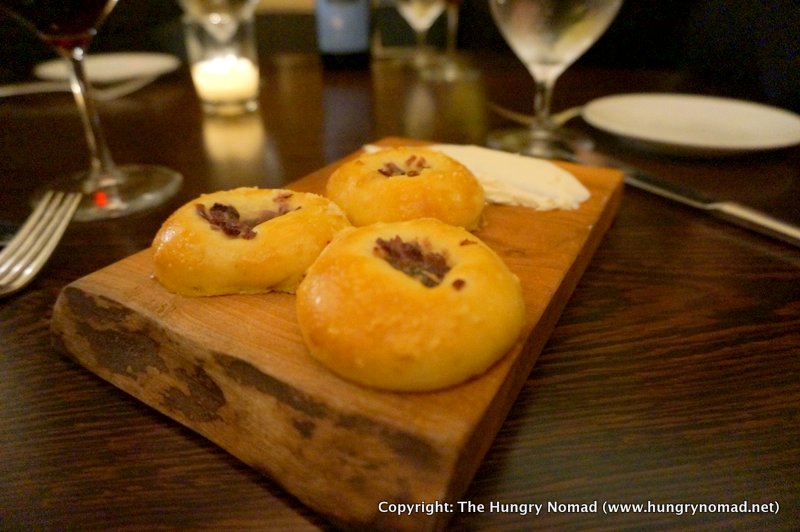 For our starters we ordered the First of Spring Salad and Veal Carpaccio. The Spring salad combined many local greens and sliced radishes served in a ginger creme fraiche. A wonderfully healthy salad and a great start to our dining experience.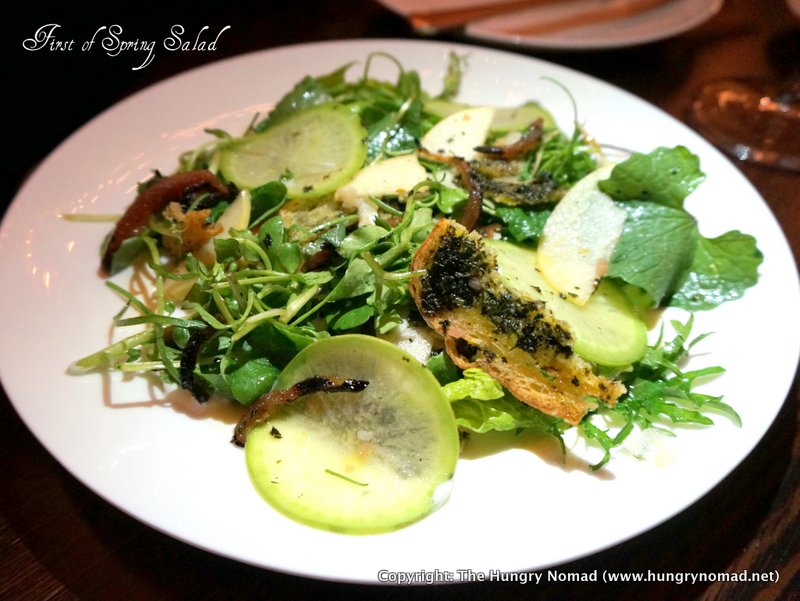 The Vitello Tonnato was a delicious serving of veal carpaccio, raw tuna with tonnato sauce. My only critique of the dish was the cubes of cucumber which were not crispy and had a soft texture (sort of like when your fridge is too cold and your cucumber freezes as a result). It would have been a perfect dish had those cubes of cucumbers been crisp and fresh.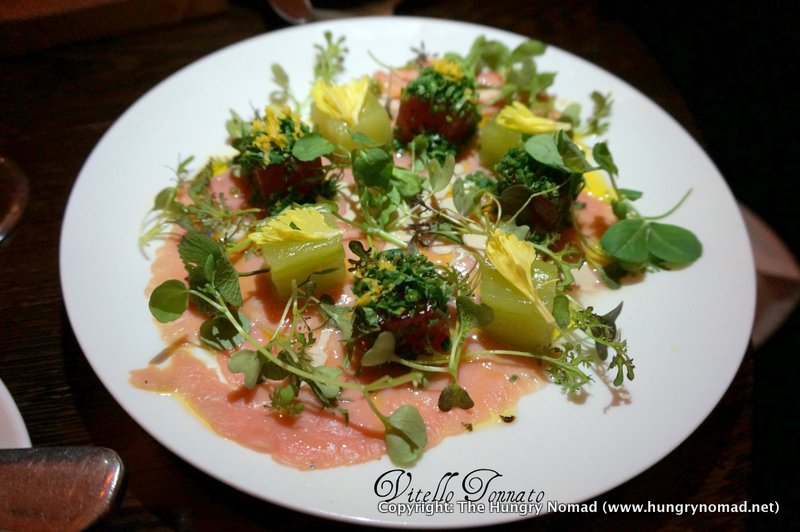 We were served with a complimentary dish, the Smoked Quail. It was served with quail claw in tact. I'm assuming this helps reinforce the 'local' aspect of the dish. Nevertheless, despite the claw looking up at me the dish was wonderful. I'll definitely order it the next time around. The quail meat was tender with a smokey flavor served in a cherry sauce, green almonds and heirloom chicories.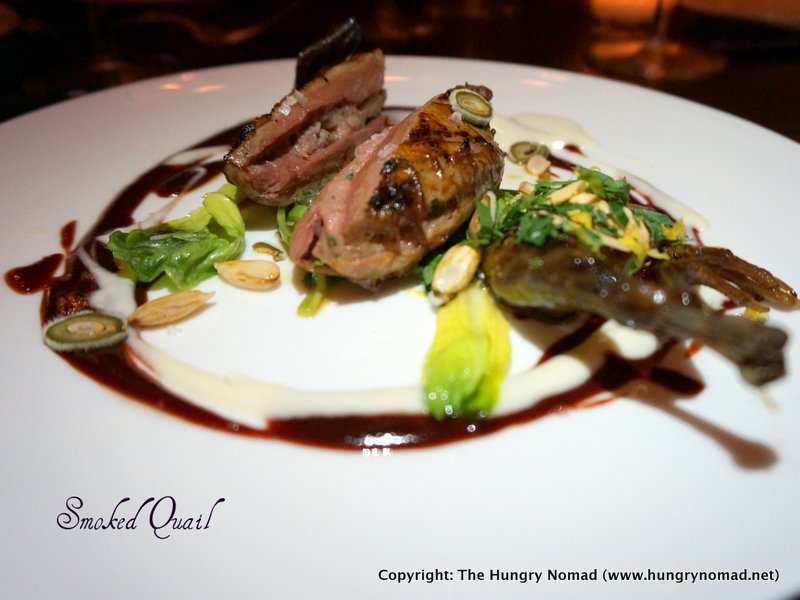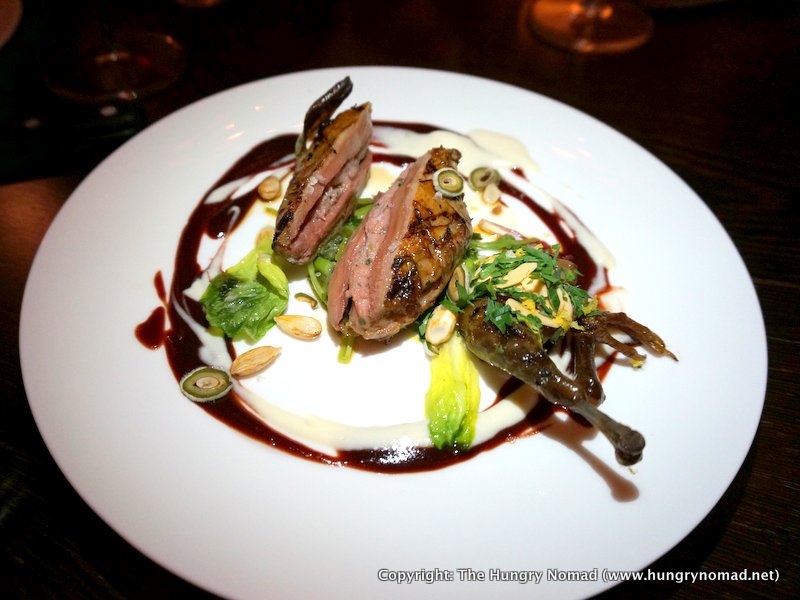 I was advised to stick with the pasta and so it was no surprise that for our main dish, all three at our table ordered from one of the pasta dishes. The black and white pici being my dish was my favorite of the three, although all three were so good it was hard to determine which was better than the other. I'd say that when ordering a pasta dish at Fork you just can't go wrong. The black and white Pici was the most interesting dish. The pasta itself was as described, black and white, as half was darkened with squid ink. The crispy bread crumbs was such a wonderful addition and added a crunchy texture to the soft noodle dish. The seafood was fresh and flavorful.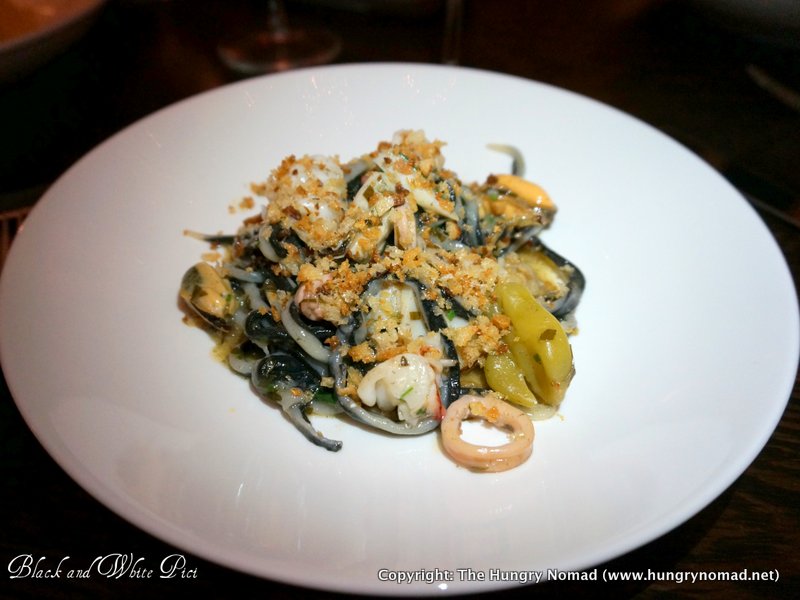 The Smoked Pumpkin Tortelloni (a larger version of the tortellini) was served in a brown butter sage flavored sauce with crunchy walnuts. I've seen versions of this dish at many Italian restaurants and it is hard not to love the sweet aromatic flavors present in this dish. The one at Fork was one of the best I've tasted with the addition of the walnuts which again added a welcoming crunchy texture.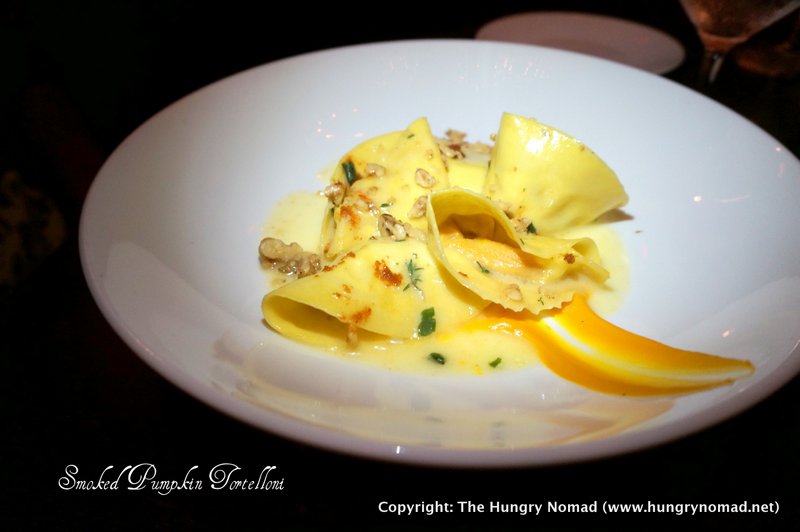 The Pappardelle is always a favorite. This one did not fail to impress. A perfect portion of pappardelle noodles mixed with goat meat and topped with aged ricotta. It was simply delicious.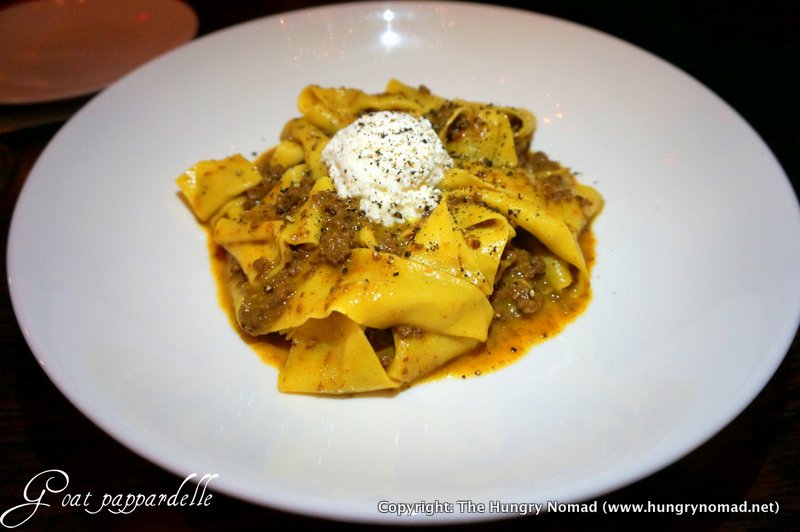 Although the price of dinner was more expensive than your average restaurant in Philadelphia, the impeccable service, impressive wine list and quality of the  local ingredients make it well worth the visit.