Israeli Cuisine at Zahav- Society Hill (Philadelphia, USA)
Zahav meaning 'golden' in Hebrew is an Israeli restaurant in Philadelphia named as one of the best places to dine in the City. It is also one of the most aesthetically pleasing restaurants where you are easily transported to the Mediterranean coast in which Israeli delicacies are served fresh in a family-style setting typical in the Middle East. Rustic tables, imported stones and high wooden beams all work hand in hand to bring out the Middle Eastern theme of the restaurant.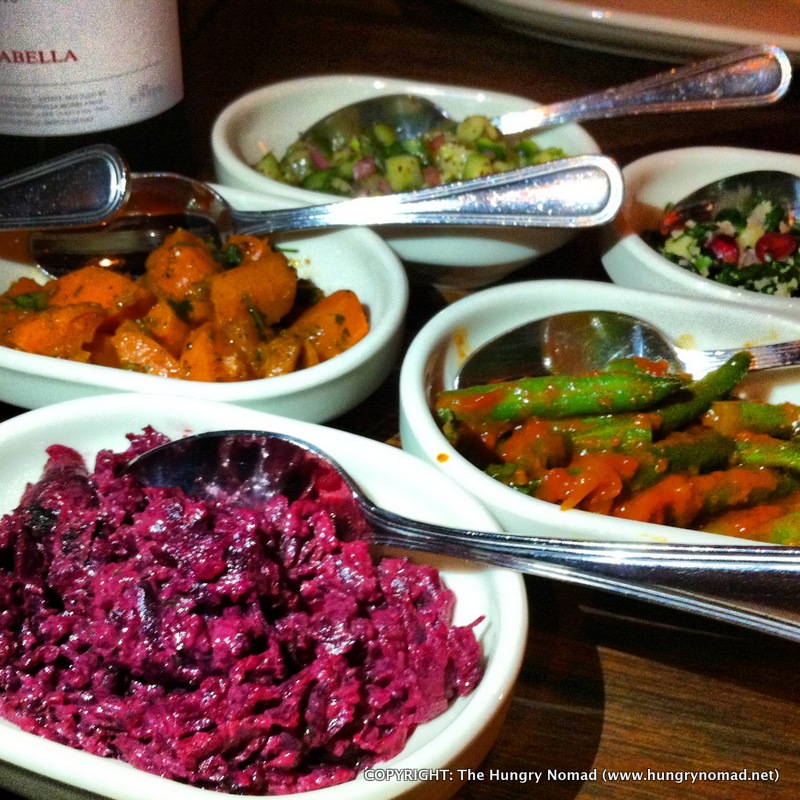 Our dinner started with the Salatim– a range of small plates and orders of hummus.  All served with a side of laffa bread, a delicious Israeli version of the traditional Indian naan or Greek pita. It was delicious and I probably ate too much for my own good. We also ordered the crispy haloumi cheese, fried cauliflower, Brussels sprouts with whipped feta and fried kibbe. We were looking forward to ordering the Mesibah tasting menu which features a whole roasted leg of lamb grilled over coals and braised with pomegranate sauce; however, we were sadly told that it had to be pre-ordered before coming in to the restaurant since the demand for it is so high. Apparently, Anthony Bourdain paid Zahav a visit for his show 'No Reservation' and ate the lamb, which has now become the most popular dish.  So we settled for items off the 'Shipudim' or main course menu which was just as tasty, yet surprisingly small in portion. The selection included a range of meats including lamb kabob, kofte and chicken.  While we were still a bit disappointed about not having the leg of lamb that we wanted, we left quite satisfied with our meal.