I've never been to Myanmar (formerly Burma), let alone had Burmese food so when the opportunity arose to dine at Rangoon Burma in Philadelphia, I was there in a hop, skip and a jump. The restaurant is located in the heart of Chinatown and offers a clean and elegant dining environment and great friendly service.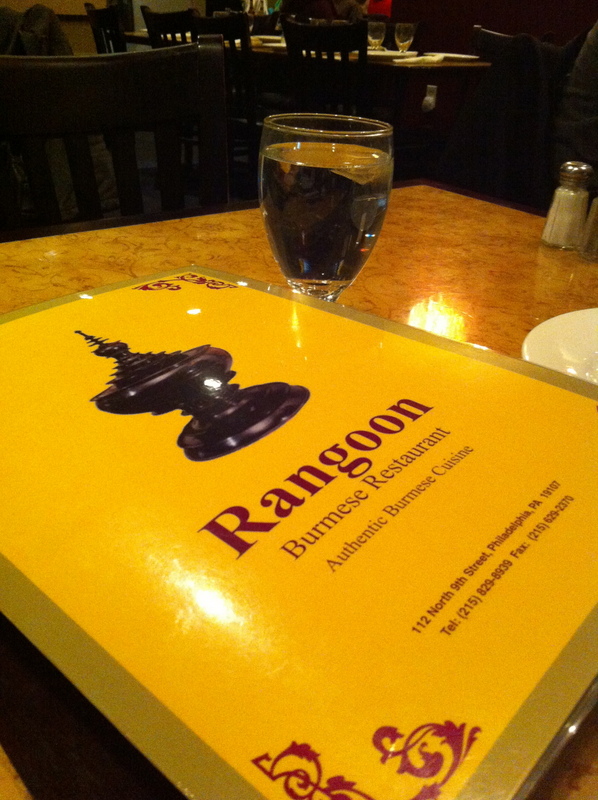 The menu resembled Indian with the spices, Thai with the coconut milk and Malaysian with the thousand layered bread. Indian, Thai and Malaysian are one of the most intricate and delicious cuisines in the world (at least according to my taste palette) and a mix of all three resulted in fireworks. The meal started off with an order of the thousand layered bread with a side of potato curry. It resulted in multiple orders. Thin, chewy yet crispy and greasy layers of bread that once dipped in the curry side resulted in the perfect bite.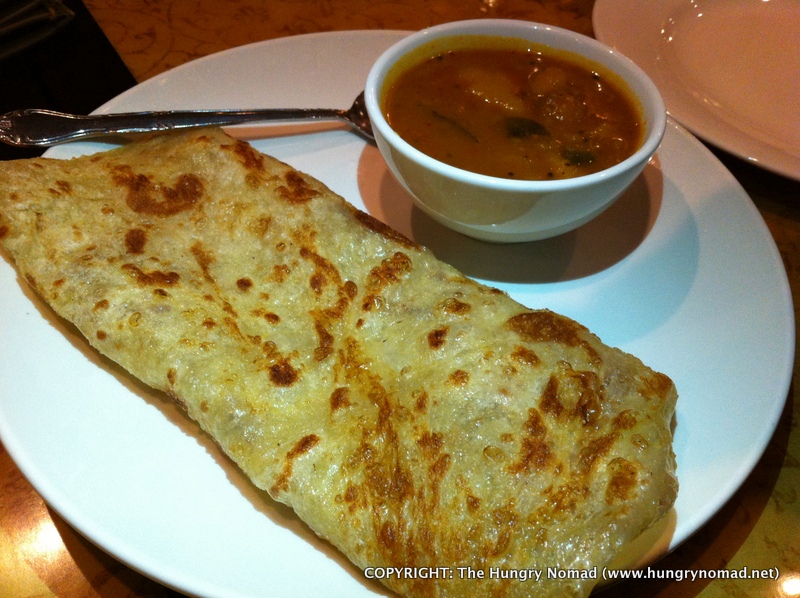 The crispy fried Burmese tofu with spicy dipping sauce was out of this world delicious. It was so light and fluffy, fried to perfection served with a spicy chili sauce. This also resulted in multiple orders (to be fair- there were 6 of us).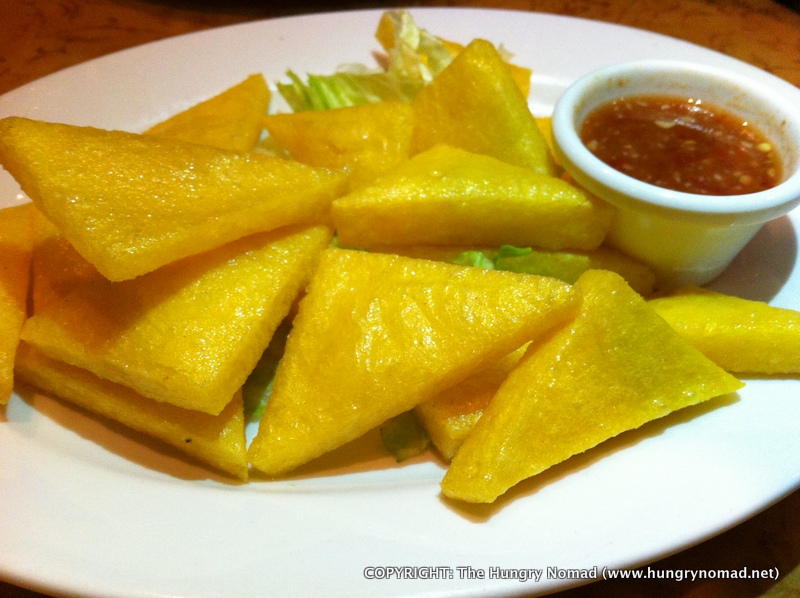 The Burmese dumplings were a little bit too crispy for my liking on the outside. Yet, others at the table really seemed to enjoy these which were served with a sweet dipping sauce.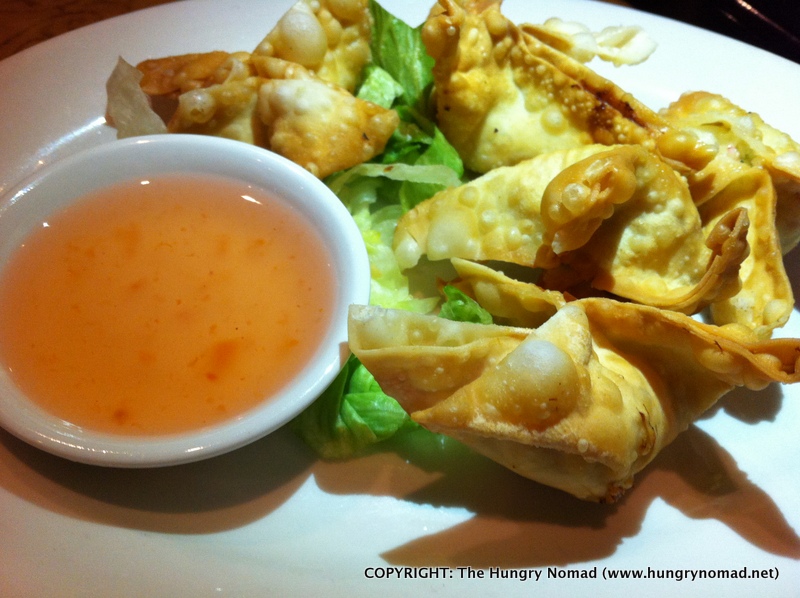 We all ordered separately but ended up sharing all the plates. I advise shared plates for any readers who are tempted to pay Rangoon Burma a visit. For my main dish, I had the Glass Noodle Salad which resembled the Thai glass noodle salad I have tasted in Thailand. It was a mix of slippery glass noodles, onions, mushrooms, chicken, carrot and many other fresh ingredients. It was delicious.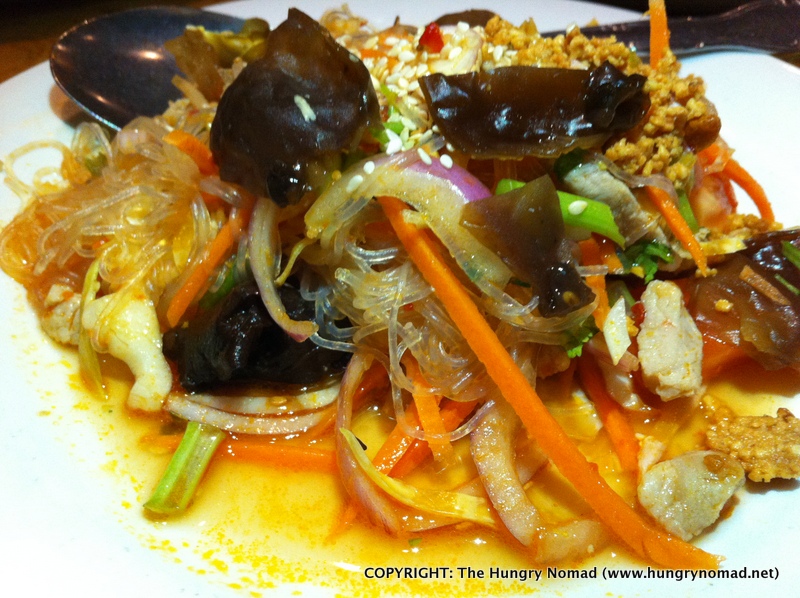 The Burmese Spare ribs were very spicy, tangy and mouth watering good. The ribs were slathered in a spicy herbal sauce which tasted like green chili peppers. The meat was tender and fresh. While the sauce was too hot the white rice that went along with dish helped distill some of the spiciness.
The other two main courses ordered by the table included a chicken coconut curry and a kung pao chicken. While they were good, they resembled fast food Chinese and did not stand out as having any distinctive Burmese flavors.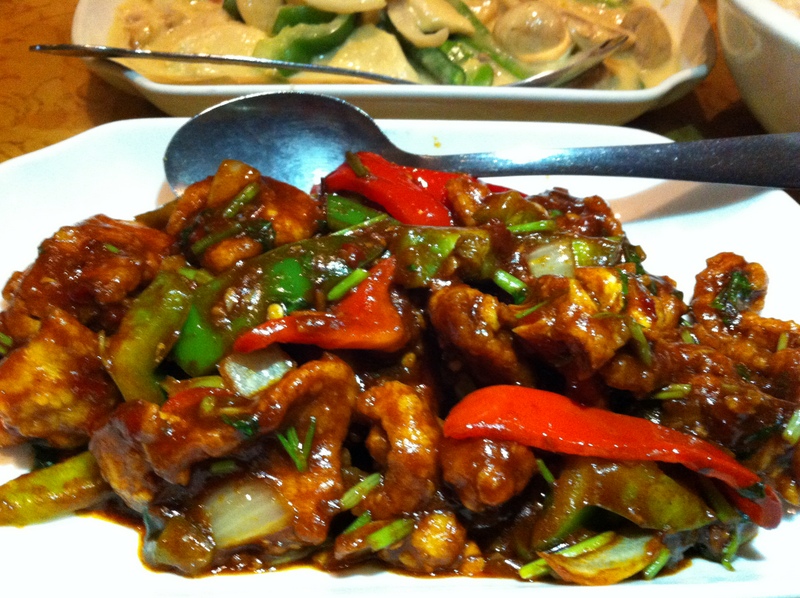 For dessert we had the Furlada.  A sweet drink dessert of milk, rose syrup, pudding, raisins, tapioca and Asian fruit jellos. Topped with ice cream. It was very sweet and creamy similar to Filipino Halo-Halo or Hawaiian Shave Ice. It was not very good. Next time, we will leave dessert for some where else in Chinatown.