Let's face it besides the awesome music and rowdy drinking scene most people come to New Orleans for the incredible food. That is why it is essential to spend your time wisely and get the most out of what the city has to offer. I am often asked where I would recommend out-of-towners to dine in their short time in this colorful town and so I finally put together this guide to share my favorite spot sin New Orleans with my readers. I hope you enjoy!
Day 1: 
The French Quarter:
Starting out in the French Quarter admire the wrought-iron balconies, tall shutters, courtyards and the sound of horse carriages strolling by. Start your walking excursion at the French Market located alongside the Mississippi river. Make sure to pick up some local hot sauce or my personal favorite selection of Tabasco sauces. You will soon smell the scent of beignets from Cafe du Monde.  Stop over for some of their famous sugar coated beignets and chicory laced cafe au lait.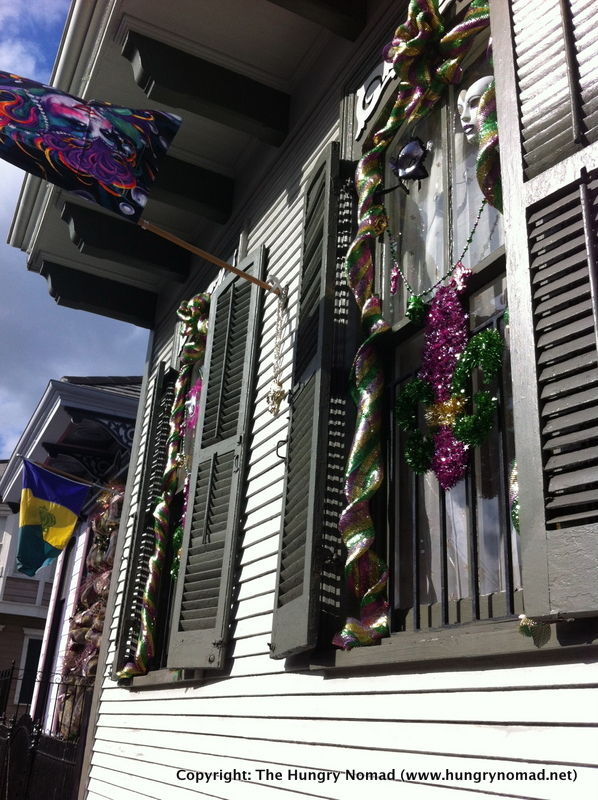 Next, listen to some local musicians on Royal street. The street is closed off on weekends allowing local artists to set up at every street corner.  Next, visit the St. Louis Cathedral and Jackson Square with its manicured lawns. If you are in the mood to learn what the future holds in store, sit down with one of the fortune tellers and let your fortunes be told.  Back on Royal street you can try a little antique shopping and visit some of the amazing art galleries.  Wonder around and get lost in the labyrinth of streets in the quarter and follow the noise to Bourbon street to see one of the most happening streets in America (see post on Bourbon Street). You might be hungry at this point. For one of the best meals of your life stop over at Mr. B's ($$$) on Royal Street for their world famous barbecued shrimp. Not feeling like having shrimp but want some of those oysters which Nola is famous for? Then head over to Drago's ($$) for some of their world renown chargrilled oysters. If you want to eat somewhere where the ambiance screams New Orleans then make your way over to Acme's Oyster House ($$) to experience some live oyster shucking and eat it fresh or chargrilled to perfection. Then wash it all down with a strong bloody mary.
The CBD and Warehouse District:
While the French Quarter is ever consuming with so much to see, do, and eat make sure you venture out of the Quarter and see the other beautiful parts of town for I can assure you there is so much more to New Orleans than the French Quarter (just ask the British who settled west of Canal Street). Walking out west from the French Quarter you will pass Canal Street which was once the glorious commercial hub of town but has unfortunately failed to keep its glory. Beautiful hotels are intertwined with cheap shops and run down storefronts. However, in this area you will find some of my favorite places to eat. If you are looking for a true Italian meal head over to Domenica's ($$) at the Roosevelt Hotel (http://www.domenicarestaurant.com).  Here renowned local chef John Besh and Alon Shaya (my former landlord) cook up some of the best Italian dishes in town. For Franco-German cuisine, head to Luke ($$) another of John Besh's delicious restaurants where you can have fresh oysters or my favorite, the burger and fries (http://www.lukeneworleans.com).  Walking further you will cross over into the Central Business District where restaurants such as the Herbsaint ($$) will deliver some of the best French food offered in the South. Sitting outside you can drink your wine and watch the Saint Charles trolley go on by (http://www.herbsaint.com).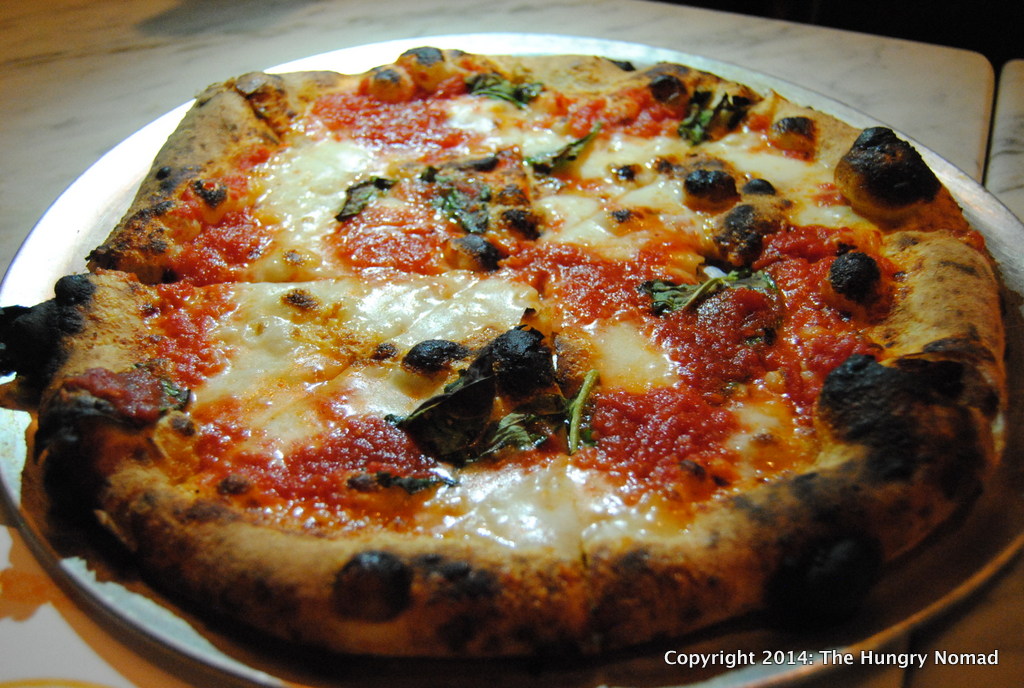 For dinner, keep walking until you cross over to the Warehouse District. The new yet old trendy part of town where loft style living and restaurants and bars line the streets (Nola's own version of the Meatpacking district). Here you will find some of my favorite restaurants including Cochon, La Boca and Root. If you love pork you will love Cochon ($$)  (http://www.cochonrestaurant.com). The ambiance isn't so bad either. One that comes with a full house. I highly recommend making reservations in advance for this one. If you're wanting the experience but don't have time, walk over just next door to Cochon to its sister shop, Cochon Butcher (http://www.cochonbutcher.com) for some amazing gourmet sandwiches and beer. If pork is not so much your thing but you love a good steak then the Argentinian Steakhouse, La Boca ($$$), will satisfy all your red meat cravings (http://www.labocasteaks.com/). A small Argentinian steak house offering tender beef, chimichuri and fries. Reservations are a must. Root is another popular restaurant which offers some of that hearty Southern flavors with a modern twist.
Day 2:
The Garden District:
Take the trolley to the Garden District and explore the old mansions, cemeteries, shopping and restaurants (note no shopping in the cemetery). For a truly exceptional meal and experience try Commander's Palace ($$$) for their fancy Sunday brunch where a jazz band will serenade you with each bite (http://www.commanderspalace.com).  During the week you can also take advantage of their 25 cent martinis at lunch. After your meal and many martinis walk across the street to Lafayette cemetery and explore one of the oldest cemeteries in the US as seen in endless Hollywood movies).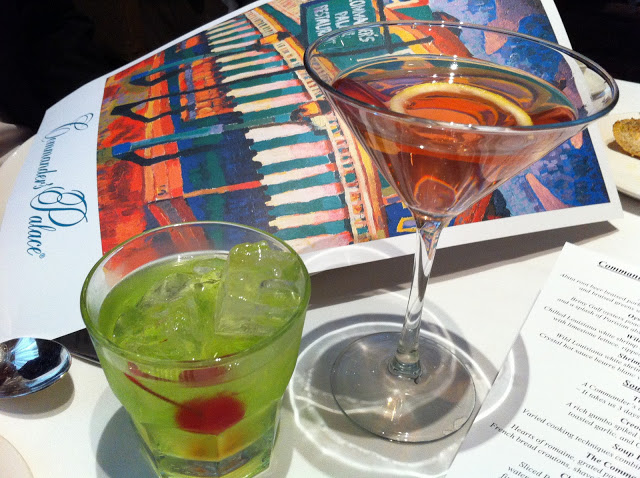 If a meal at Commander's Palace is not in your budget then don't miss the best sandwich in town at either Milk Bar ($) or Stein's Deli ($) (http://steinsdeli.net) where you can try unique sandwiches such as my favorites the Jeff Berger (prosciutto and honey) or the Robert (prosciutto, mozzarella and balsamic vinaigrette) at Steins or the Psycho Chicken at the Milk Bar. Either continue your journey on Saint Charles street or walk down to Magazine street stopping at Prytania to take in the architectural beauty of all the homes.
Uptown:
Once on Magazine, explore the many shops, galleries, antique stores and more. When you are done with all your shopping take a coffee break at one of the many shops on the street. If you fancy sweets along with your coffee then make sure you don't miss Sucre ($). One of my favorite places to go to fulfill my chocolate cravings. Their macarons are deadly but so are their french pastries and gelatoes. You just can't go wrong with this one (http://www.shopsucre.com).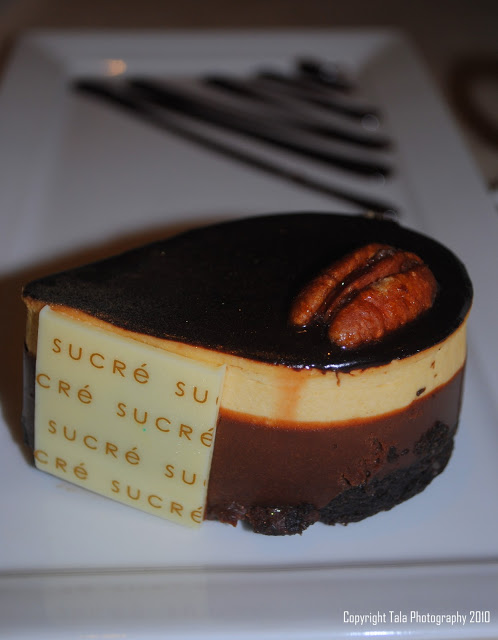 Next, rent a bike at Mike the Bike Guy and make your way west on Magazine street to Uptown. For the best french bread and pastries stop at La Boulangerie, a local favorite serving the best french baguettes and baked goods in town.  A great breakfast option and my personal favorite is Tartine, a hidden gem behind Audubon Park.  If you are looking for good restaurants you are in for a treat since along Magazine street line some of the best in town including la Petite Grocery (http://www.lapetitegrocery.com/) and Lilettes (http://www.liletterestaurant.com) ($$$) which offers delicious french food. Make reservations in advance . Right next door to Lilettes is Bouligny Tavern (http://www.boulignytavern.com/) a small and trendy wine and tapas bar. They also happen to make some of the best cocktails I've yet to taste.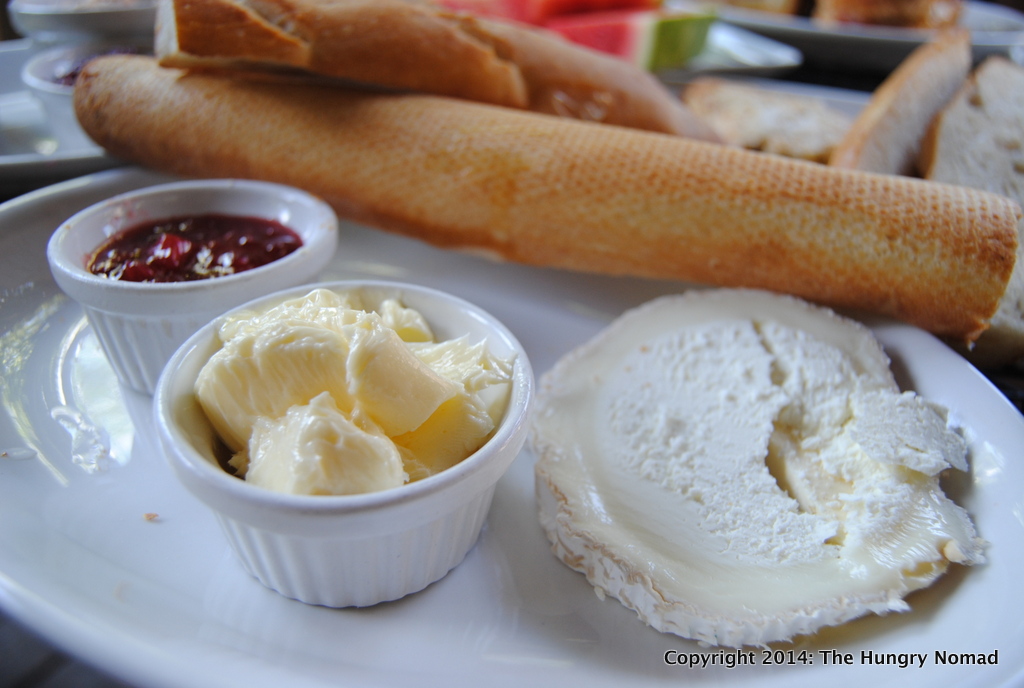 If wine and tapas are your thing you may also enjoy the Belgian restaurant just north of Magazine at Delachaise ($$) (http://www.thedelachaise.com/). For a more traditional New Orleans drinking scene head over to the Columns Hotel on St. Charles street (http://www.thecolumns.com/). For those wanting a break from Southern food try the trendy Vietnamese restaurant, Magasin Cafe ($) (http://www.magasincafe.com).  A little further up on Prytania is my favorite local ice-cream shop at the Creole Creamery (http://www.creolecreamery.com).
Carrolton/Oak Street:
At the end of Saint Charles, past the beautiful campuses of Tulane and Loyola, past the famous oak tree filled Audubon Park is where Saint Charles ends and Carrolton street begins. This is one of my favorite areas in town. There are many great restaurants in this tiny area of town.  People will line up for a traditional Hamburger, fries and grilled pecan pie at the landmark diner, Camellia Grill. For Spanish tapas, sangria and flamenco dancing go to Cafe Granada (http://www.cafegranadanola.com) a little further up. Right next door, there is also the popular Lebanese restaurant, Lebanon Cafe (http://www.lebanonscafe.com/), and my favorite tapas bar, la Boucherie right around the corner.
A little further up is Oak Street- a colorful street filled with small shops, bars and restaurants. For burgers and some delicious comfort food head over to  Oak street to Cowbell (http://www.cowbell-nola.com), while on Oak Street check out the quaint shops and bars. If you want a once in a lifetime dining experience go to Jacquies-Imo's Cafe (http://jacques-imos.com). It's definitely one of the most unique places I've ever dined at in the world. You won't really understand until you experience it yourself.
From here its a short taxi ride all the way North on Carrolton to my favorite spot to relax and take in the natural beauty of the south: City Park.
Day 3:
City Park: 
City Park is one of the most underrated natural beauties in New Orleans often overshadowed by by it's smaller sister Audubon Park. If you have enough time on your trip make sure not to miss it (it is also a good way to burn all the calories from eating at all the above restaurants). A trip to the park can include renting bikes, boating on the lake, visiting the New Orleans Museum of Art and much more. Spend the day with activities in the park. Then walk down to Esplanade  where you can enjoy lunch or dinner. Many great restaurants and local favorites are located on Esplanade street including the famous paellas at Lola's (http://www.lolasneworleans.com/) , the steak-frites at Cafe Degas (http://www.cafedegas.com/) or Mexican food at Santa Fe (http://www.santafenola.com). It is then a short bike or cab ride back down Esplanade to the French Quarter.  And you are done! You have completed a full tour of New Orleans. There is still so much I have left out including Po-Boys at Parkway Bakery and Tavern, fried chicken at Willie Mae's Scotch house, gumbo at Mothers and sno-cones at Hansen's.
More time?
For those with more time, you may find the new and upcoming neighbourhood around Freret street worth a visit. There are some great bars and restaurants lining the street including hot dogs at Dat Dog Nola ($), burgers at Company Burger ($), southern  food at High Hat Cafe and brick oven pizza at Ancora Pizzeria ($$).