The newest restaurant addition to the Warehouse District is Wood Pizza Bistro & Taphouse located just across the street from Cochon. We were in town for Mardi Gras and as expected all restaurants were packed before the parades began. Initially, we wanted to have a sandwich at Cochon Butcher but with a line up around the corner we thought twice. Looking around I noticed this unassuming new restaurant with a large outdoor seating along an old brick wall. It reminded me of many places in New York and I was immediately attracted. It turns out that head chef, Will Salisbury, grew up in Long Island (no wonder) and spent months eating his way through Italy (as I have). So it was a win-win.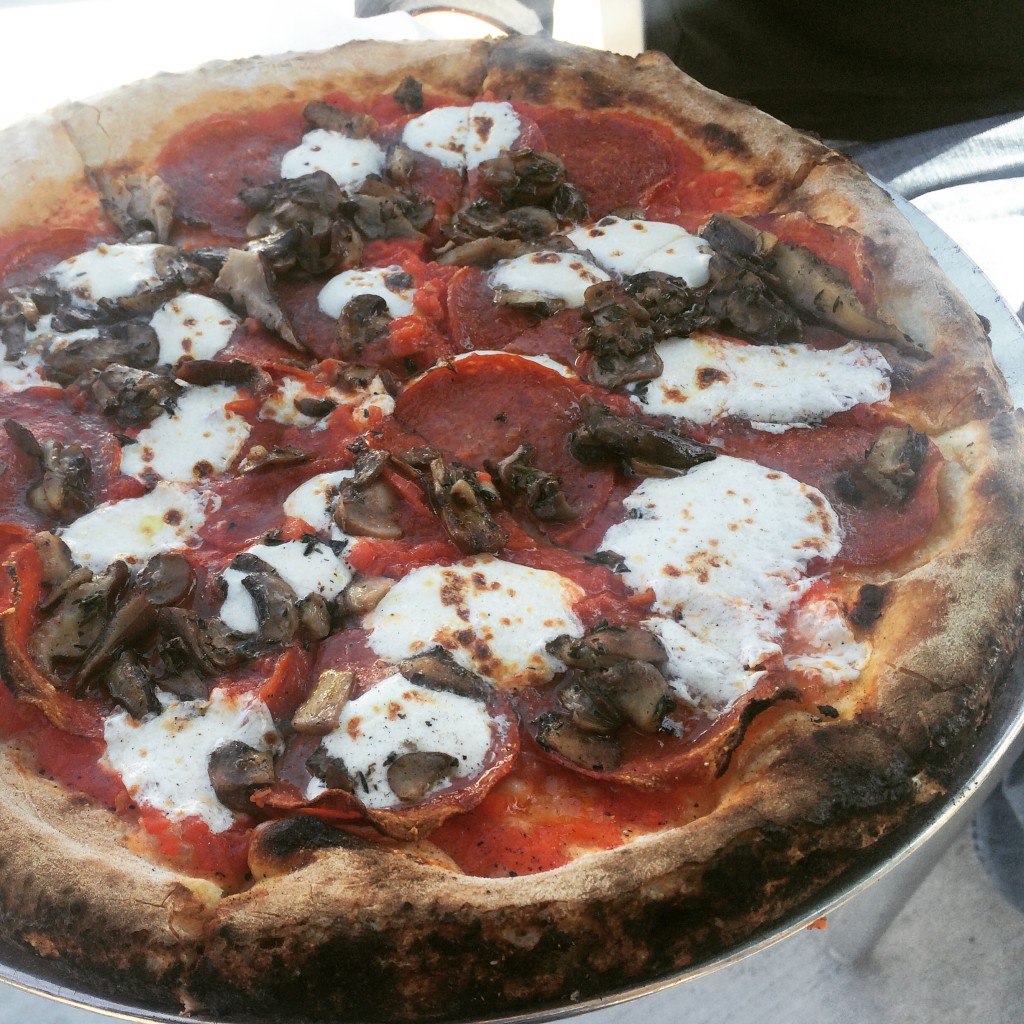 The restaurant as the name gives away serves pizza and salads. Not any kind of pizza but the real wood-burning oven kind.  Inside, the restaurant is cozy and small with a small pizza assembly open-concept kitchen tucked in the corner and a larger bar serving awesome regional beers (40 beer taps with lots of craft brews from Louisiana and the South).
The pepperoni and mushroom pizza was delicious with a perfectly baked crust, generous amounts of fresh mozzarella cheese, mushrooms and pepperoni. The large salad was generous enough to feed our party of 3 all washed down by our pitcher of beer. Wood has definitely raised to the top of my go-to places in Nola for good eats on a patio. If you are craving pizza, you know the real Italian kind then definitely head to Wood. You won't regret it!