It seems that the majority of my time was spent eating in the West End where there is a densely packed number of Korean, Japanese, Malaysian and other Asian restaurants. Gyoza King is no new addition! It has been around for over a decade. The tiny Japanese restaurants specializes in handmade gyozas with different fillings including the pork, prawn and chives, prawns and pork and chives. They also serve pages and pages of other Japanese delicacies typically found in Izakayas.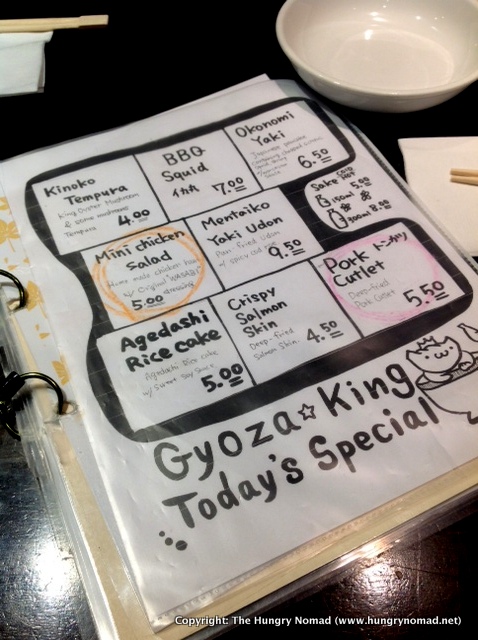 As a regular, I have the menu memorized and always order two servings of the pork, prawn and chives and pork and chive gyozas. You just can't go wrong with these pan-fried dumplings. They are as good as it gets and you would do yourself a huge injustice if you went to the restaurant and failed to get the dumplings.  
Next, I always order the Agadeshi Tofu. Pieces of skilen firm tofu are cut into cubes, lightly dusted with potato starch and deed fried to a golden crisp. They are then served in a bed of hottentsuu borth made of dashi, mirin and sho-yu (Japanese soy sauce) and topped with finely chopped spring onions, grated daikon and dried bonito flakes which dance in the heat to give this dish the ultimate visual appearance. The agadeshi tofu at Gyoza King is the best I've ever had through my trips around the world.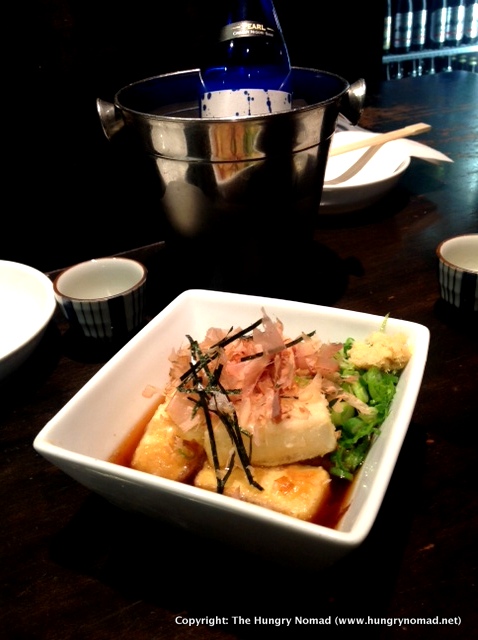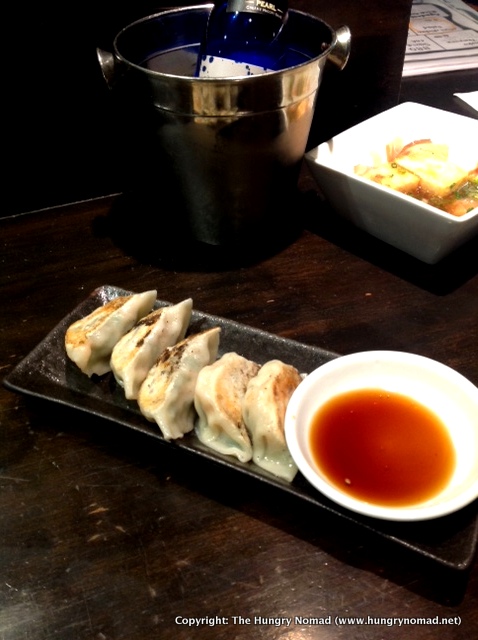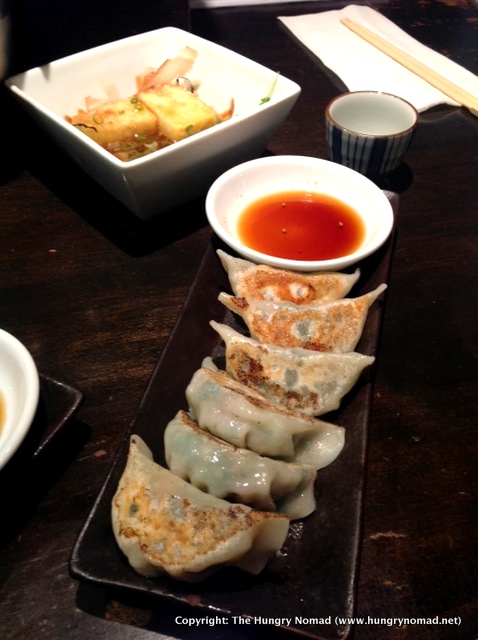 An order of kimchi Udon is only one of many servings of udon offered at Gyoza King. Udon served without the broth is what I would explain to those who have never tasted it as the Japanese version of spaghetti. Instead of meatballs and tomato sauce the Japanese have come up with their own concoction of tasty sauces to blend the udon with making it a hit at the dinner table each and every time.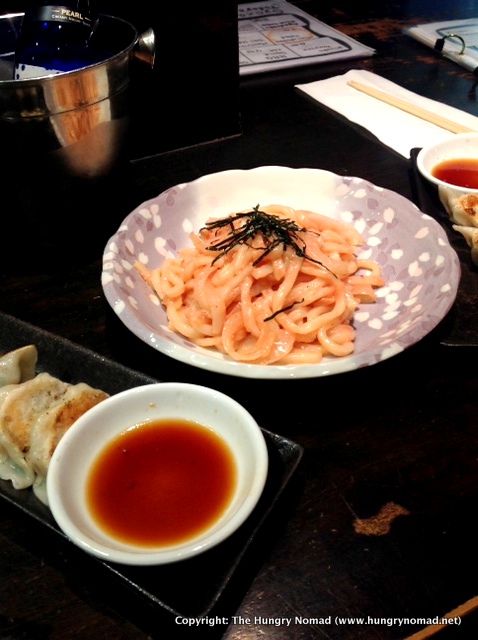 All this food would not be complete had it not been for the bottle of unfiltered sake which made everything taste even more delicious but yet filled us up too quickly. I was sad that I was too full to eat all my other favorites on their menu like the Chicken Karagge (Japanese fried chicken), ebi mayo (fried shrimp with mayonnaise) and tuna tataki.