From Philadelphia to Lafayette, our latest move has landed us in the heart of Cajun country. And while many locals enjoy the likes of shrimps and grits and shrimp and sausage gumbo in their homes, we have to scavenge the country looking for good cajun food. This is how we found Steve and Pat's Bon Temps Rouler, a modern restaurant serving traditional and innovative cajun food (see menu).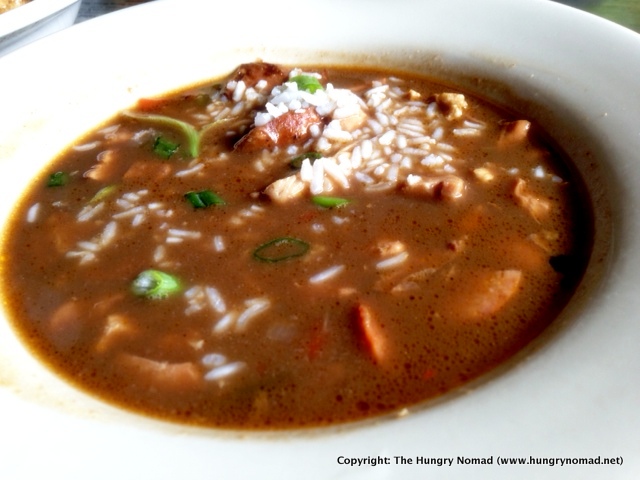 Whenever Gumbo is on the menu I never fail to order it. Gumbo, especially a good home-style gumbo is a traditional Souther Louisiana which quickly became a favorite with my tastebuds. The Smoked Bird & Andouille Gumbo at Steve and Pat's was no exception.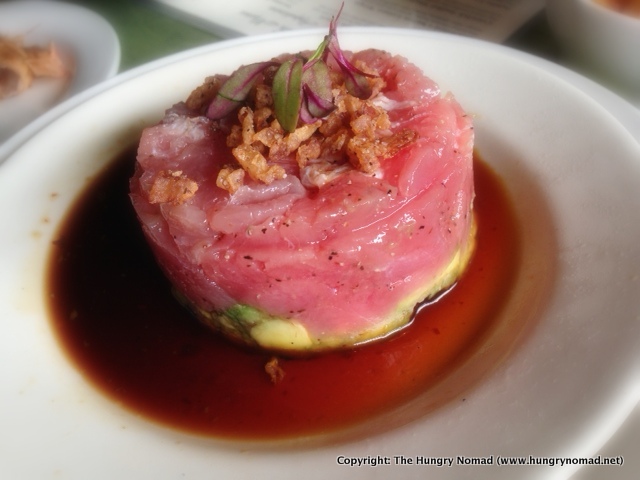 The meal started with the Tuna tartar. A generous portion of chopped raw tuna served on top of fresh lime marinated avocado in a bed of  citrus ponzu sauce, served with home made potato chips. It was a creative spin on the traditional tuna tartar and definitely one of my favorite versions.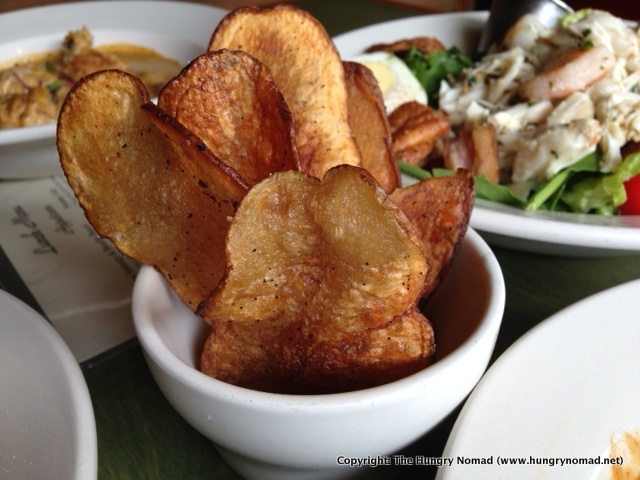 Next came the creamy Bbq shrimp and grits….followed by another….and then another (it was that good). The Jumbo shrimps were cooked in New Orleans style BBQ sauce which was creamy, buttery and oh so good served over roasted jalapeno cheese grits.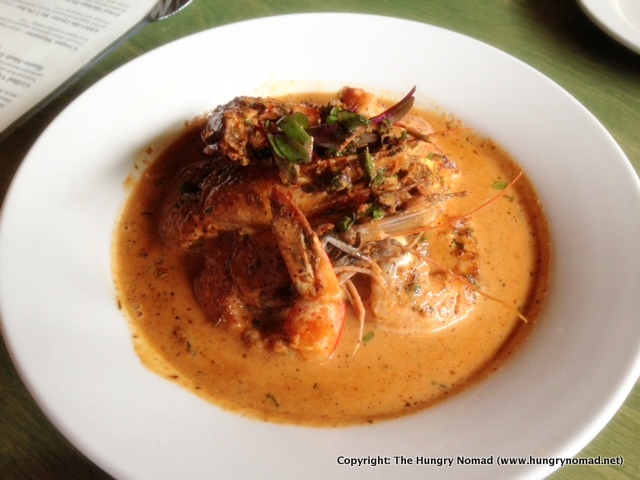 The Count ordered the Garlic Panneed Frog Legs for our guests because when in Cajun country, we must eat like the cajuns. Frog legs are perhaps the one thing that I have never tried and am not willing to try but by the bare bones that remained on the plate I assumed that it was one tasty leg of a frog.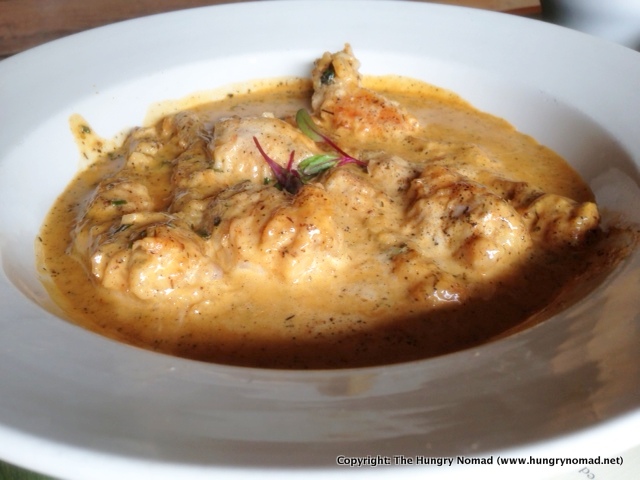 The Seafood Creole Cobb Salad was a great salad for those who love their seafood. Generous portions of lump crabmeat and shrimp served with a few pieces of mixed greens, cherry tomatoes, apple wood smoked bacon, cheddar, boiled egg and red onions. The large portion makes it a great main dish however, I found that the proportion of seafood to mixed greens was a little too much.