It seems as though new diners to FARMiCiA fall into one of two categories: they either love this Old City restaurant and want to come back every week, or they hate it and don't understand what the buzz is about. I happen to fall into the former category, and I'm thrilled that my most recent Thurs-date happened here.
When we first arrived, we were immediately seated by one of the front windows, which gave us an opportunity to spend some of our time people-watching. It's a good thing we had this view because our waiter was a bit too hands-off, and we quickly learned that we wouldn't be seeing much of him throughout the evening. Since we weren't impressed with our waiter, I thought we'd be falling into the category of people that didn't like FARMiCiA, but I was proved wrong by the time our first courses came out.
My vegan friend started with the Capellini and Sauteed Tofu. Her appetizer was a hearty plate that came with roasted tomatoes, mint, pine nuts, and red chili. While she said it was incredibly spicy, she loved it and mentioned that it was some of the best vegan food she's ever had.
I opted for the French Lentils and they were also delicious, although my favorite part of the dish was definitely the huge serving of baked goat cheese that came on top. The salad was one of the most filling ones I've had due to the cheese and the amount of lentils that came over the lettuce, but it was so nice and savory that I finished every last bite. I didn't know how I was going to eat the rest of my dinner, however, I felt like I could try and power through.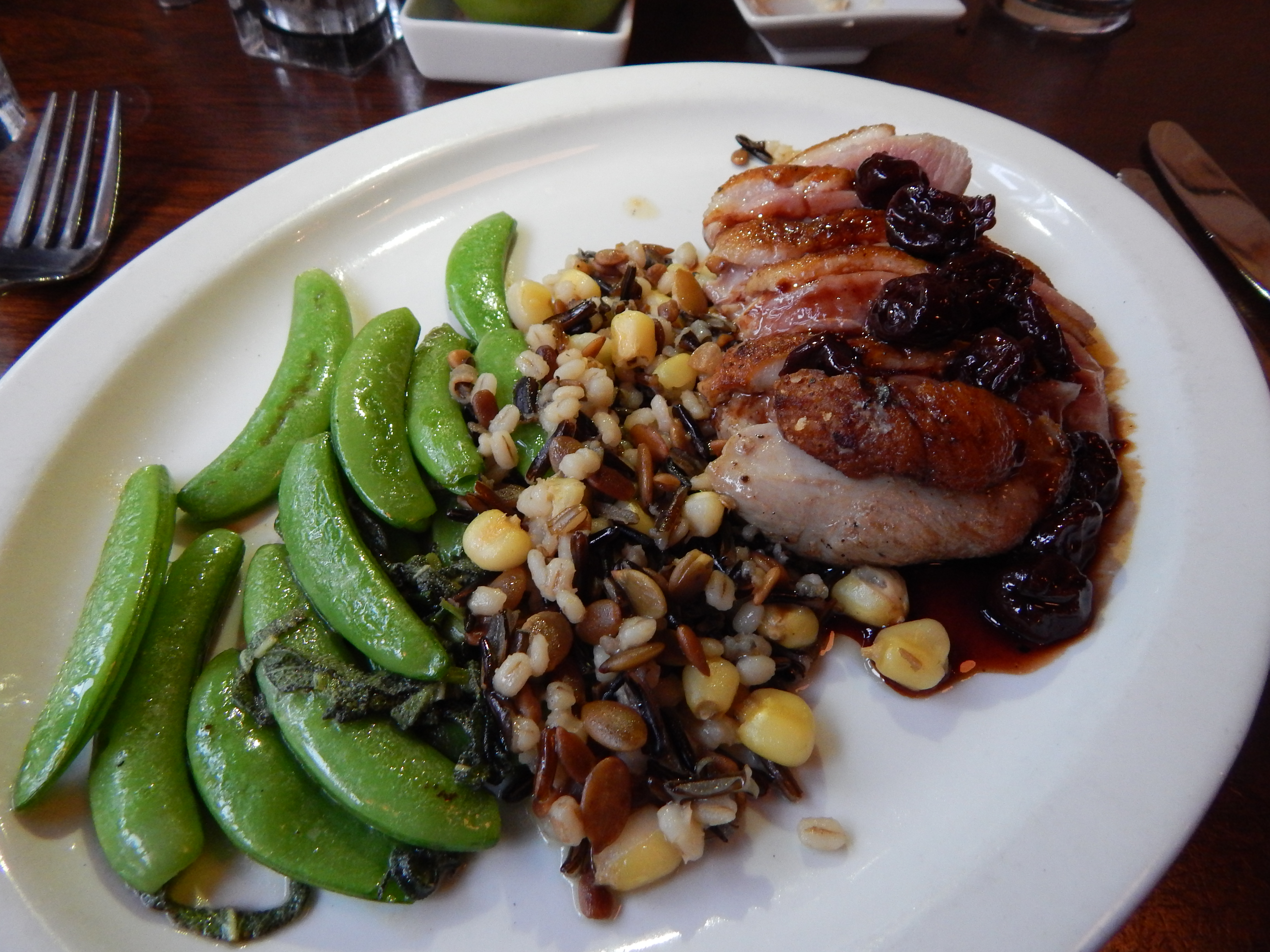 After our appetizers, our entrees came out pretty quickly. I ordered the Duck Breast and my love for FARMiCiA was further cemented by my first bite of this. The duck had a nice crispy skin to it and was cooked perfectly. The sweet sun-dried cherry glaze that came with it was a perfect accompaniment to the tender meat. The simplicity of it all was something that I definitely appreciated.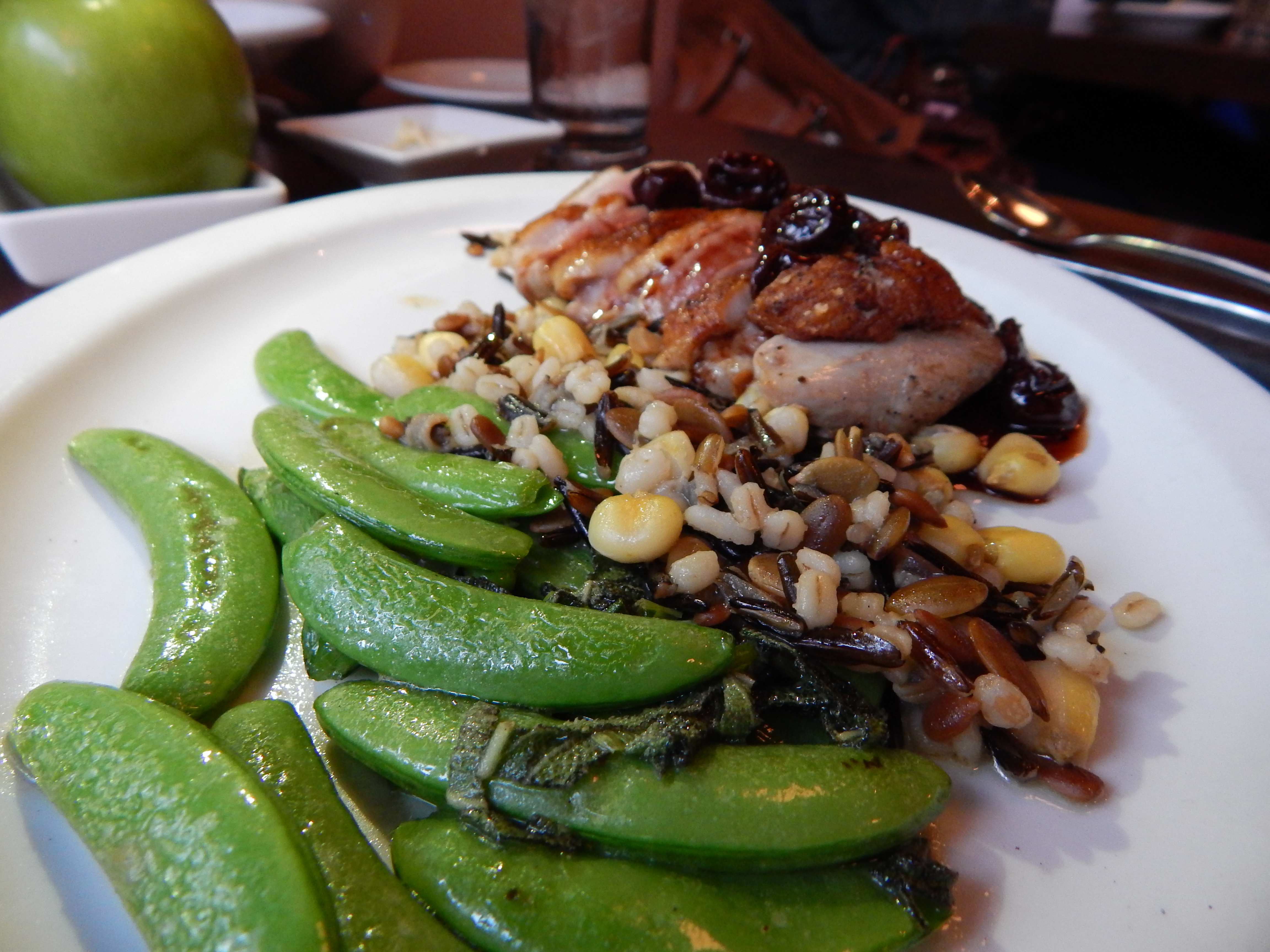 The sugar snap peas on the plate were also really satisfying. In fact, throughout the whole meal, the only thing I could critique was my wild rice. As a Persian girl, I probably judge rice much more harshly than any other aspect of a meal, and this rice was just not up to par. While it wasn't great, I was so full from all of the other things on the plate, that I hardly even cared that the rice missed the mark.
The other main course we tried was the Fresh Corn Risotto Croquettes. These two croquettes were large and were tough for my friend to finish because her first course was also filling, but she had only fantastic things to say about it. She couldn't stop raving about the sweet potato crisps that adorned the plate and said that it was the her favorite part.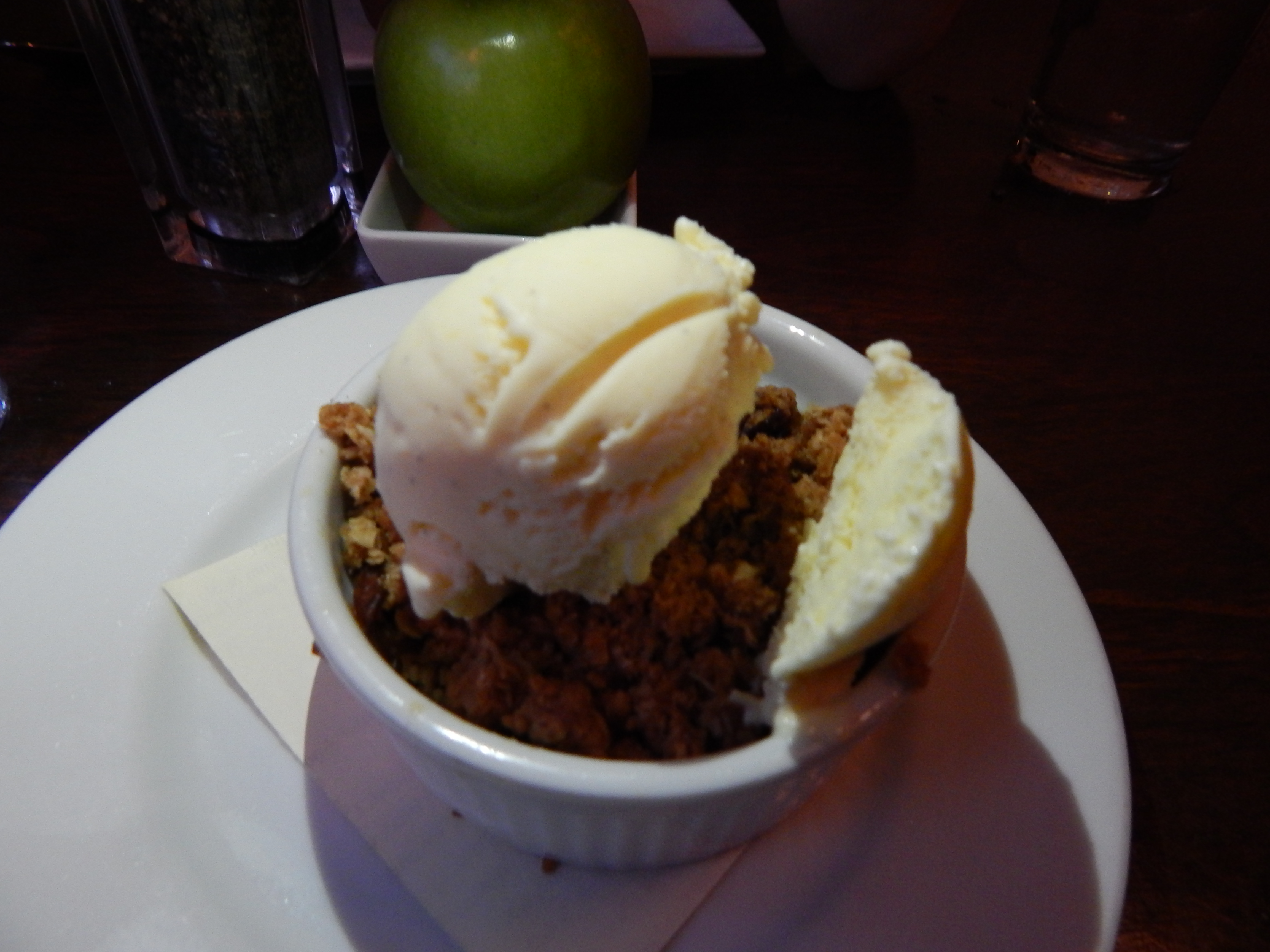 For dessert, I got the Orchard Fruit Crisp that came with apples and pears. It was a delicious, warm way to kick off the Fall season and end our meal. While FARMiCiA could use a little face lift in the waitstaff, the food outweighs the bumps they have in serving. I'm already anticipating coming back and can't wait to try out some of the other phenomenal, farm fresh food they have on their menu.