Another great restaurant by the Donald Link restaurant group has opened on the corner of Magazine and Julia streets in the warehouse district. This time, it is called Peche and focuses on simple coastal seafood with a unique, modern approach.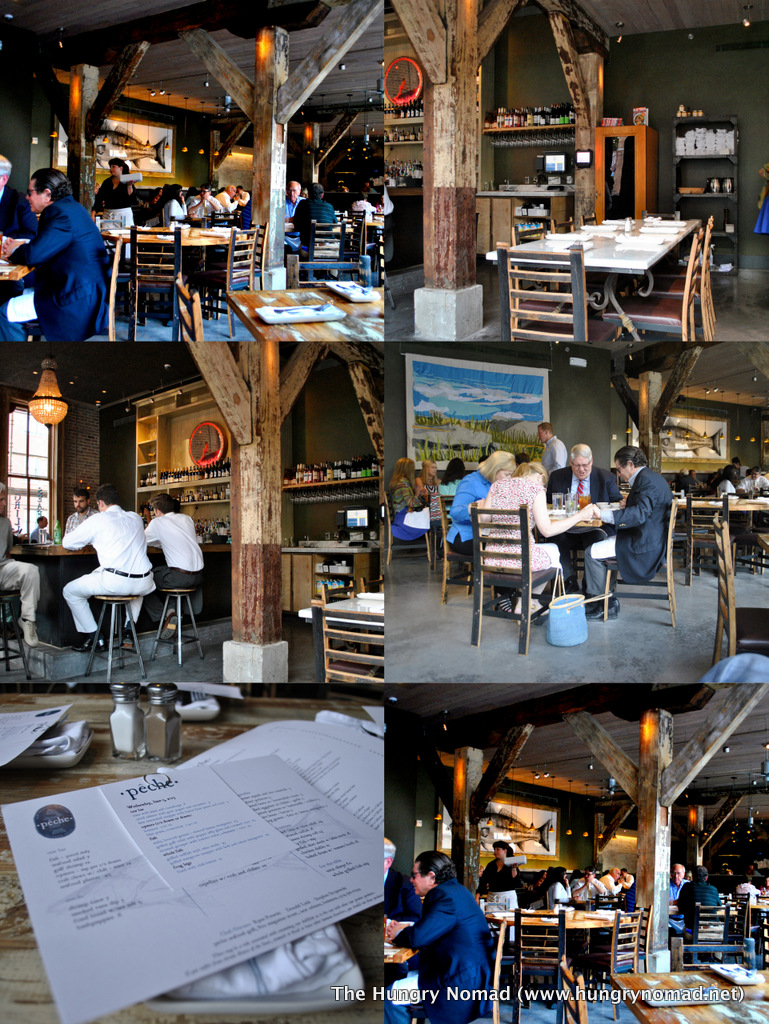 The restaurant showcases an open kitchen where diners can see the fire and seafood grilling in the back, an oyster bar serving fresh gulf seafood including oysters, crab meat, and fresh gulf fish and a large bar. The result is a very fresh seafood-oriented menu (although if you really want red meat there are a few options there as well). The decor is rustic seaside with exposed wooden beams throughout the open plan restaurant. One thing I noted while we were dining was the noise level. It was extremely loud. Too loud. We had to shout to hear each other at dinner.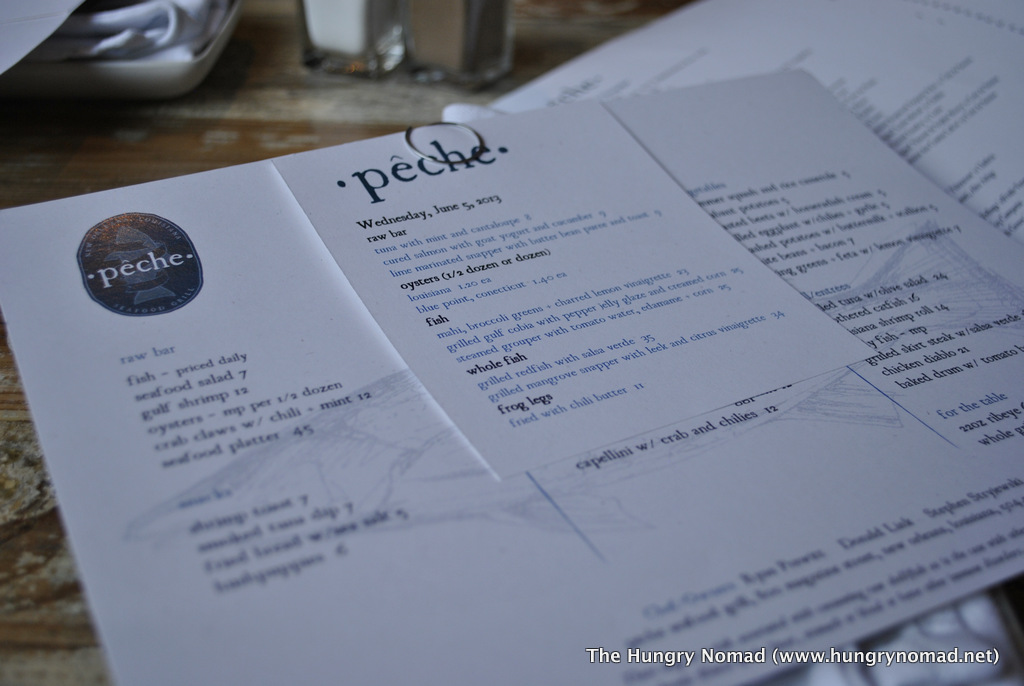 Our meal included many various dishes from the menu including oysters (both Connecticut and Gulf), frog legs, smoked tuna dip, shrimp toast, and tuna tartare and salmon. For the main entrees our table shared two whole fish: red fish and mangrove snapper.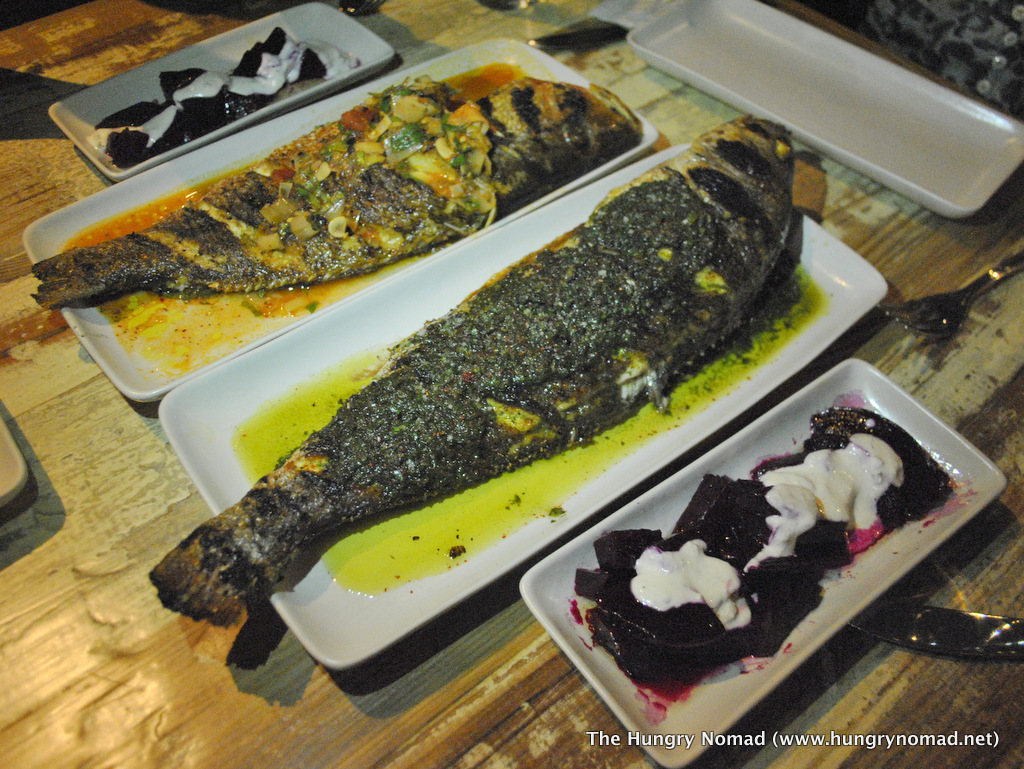 Almost everything we ordered tasted perfect but I did find the fresh oysters to be extremely salty. Too salty to eat. I was told that that is how oysters from the East Coast taste. But I've had enough oysters to know that that is not the case, especially not with gulf oysters. I heard others complain of the same. But other dishes were quite perfect. The smoked tuna dip served in a bowl with a side of crackers was so good, I may have finished one completely on my own.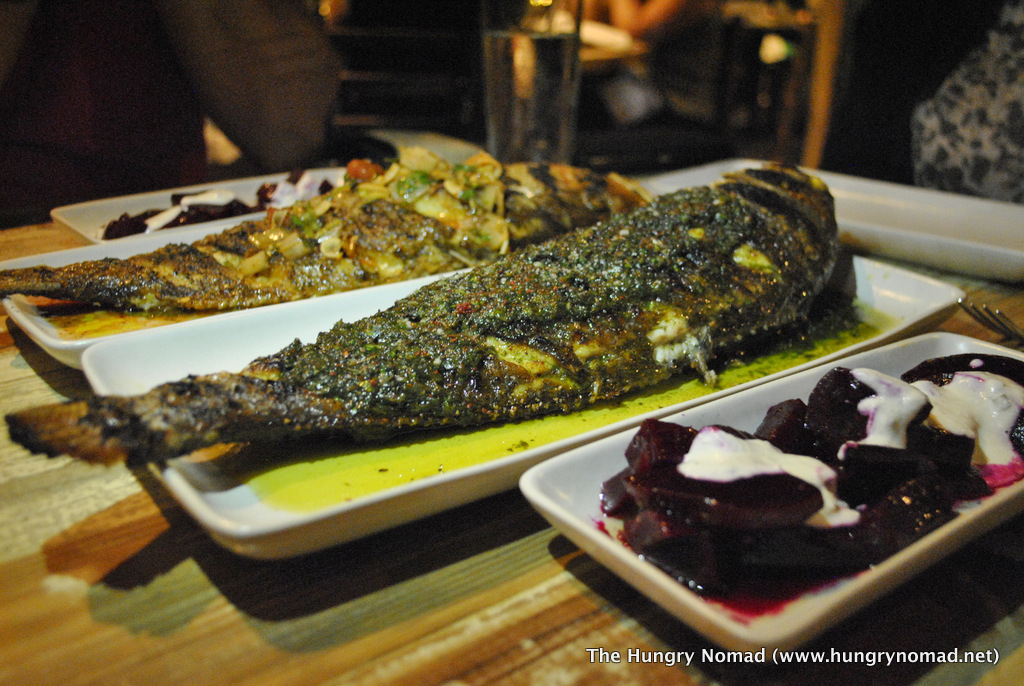 The Whole grilled fishes were served on a large plate smothered in delicious sauce. The red fish was sizzled to perfection and covered in a citrusy herb topping which made it extremely tasty. The snapper was prepared in a different sauce but was just as good. In the end there was nothing left except two fish skeletons staring up at us in shame.
And while completely full at this point, stuffed with enough seafood for a month, we ordered dessert. My favorite was the chocolate, peanut butter and banana pie and citrusy key lime pie.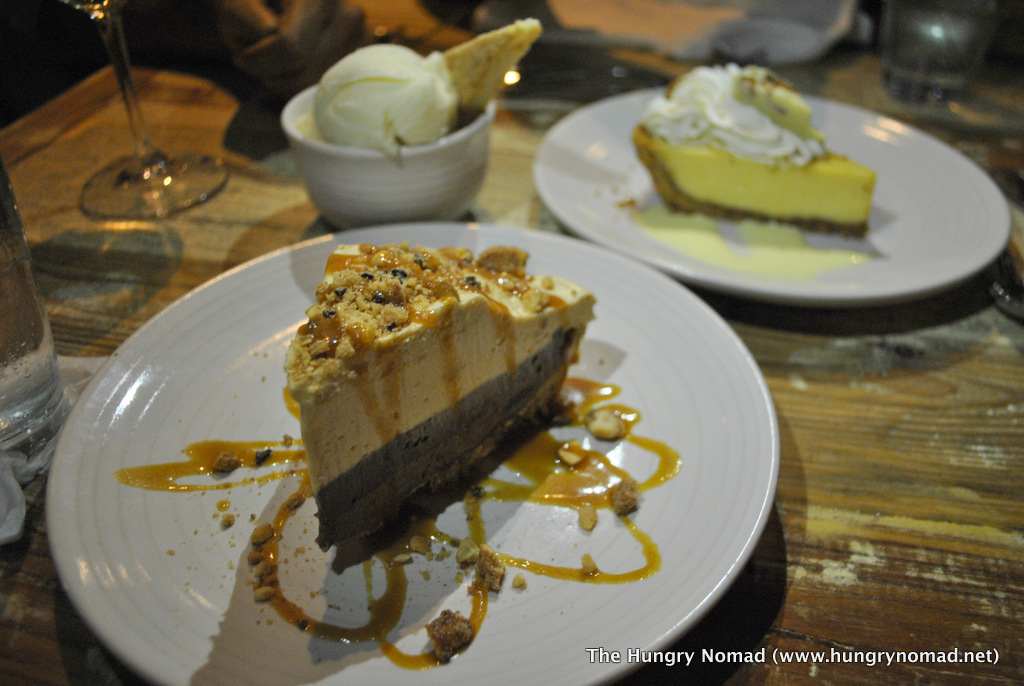 Overall, dinner at peche was a great experience. The food, decor, service and ambiance make for a great night out. I guess the New Orleans Saint's feel the same as I do, throughout the evening we saw some of the players including one of my favorites, Jimmy Graham. Donald Link has done it again. I'm wondering what will come next, Boeuf the steakhouse?