While staying in the French Quarter we decided to check out some of the new restaurants that have opened in New Orleans since we moved away to Philadelphia last summer. Our list included SoBou, the new contemporary restaurant located in the W Hotel by the same family as Commander's Palace (a personal favorite).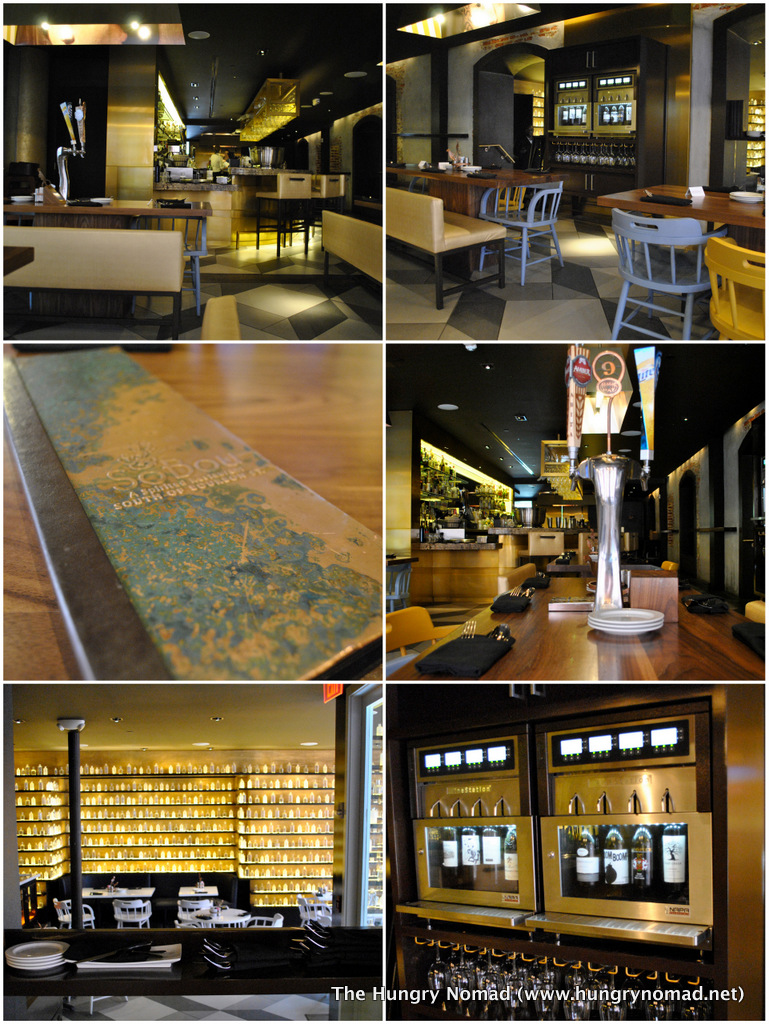 This 'South of Bourbon' restaurant focuses on tapas style small plates and modern twists on Southern classics. Led by chef Juan Carlos Gonzalez the food proved to be fresh, innovative and exciting. The decor is modern, elegant and trendy. Many tables have beer taps built in for easy access.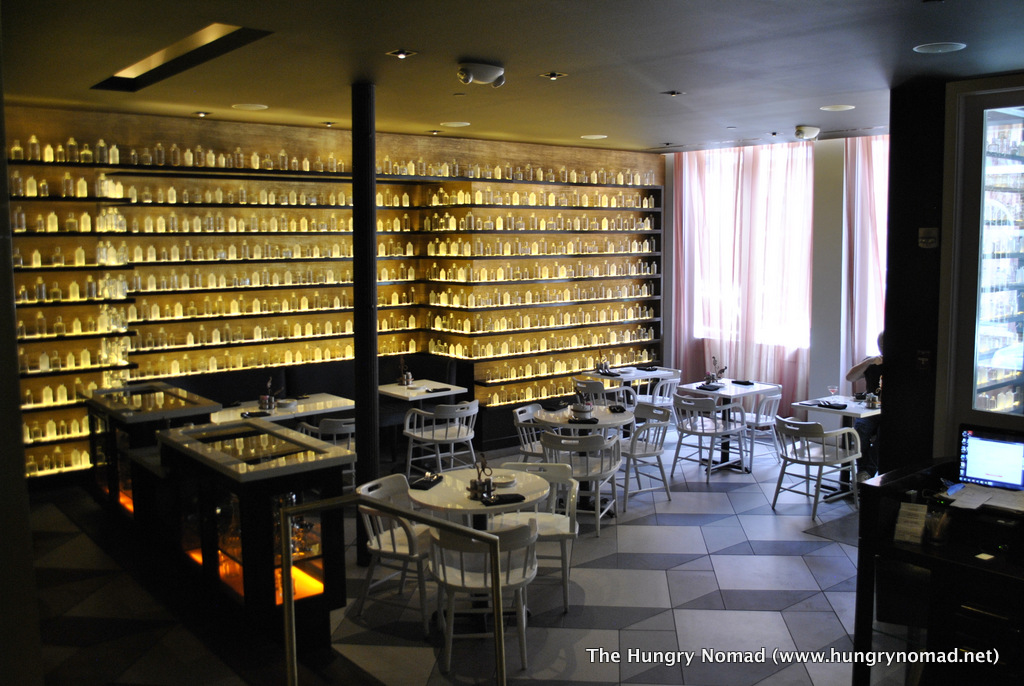 We went for lunch around 1 pm and the restaurant was winding down with less than 3 tables. However, it took a very long time to get anything on our table. And while our server was knowledgeable and attentive, it did not take away from the fact that we waited for what seemed like 30 minutes to get our first order served.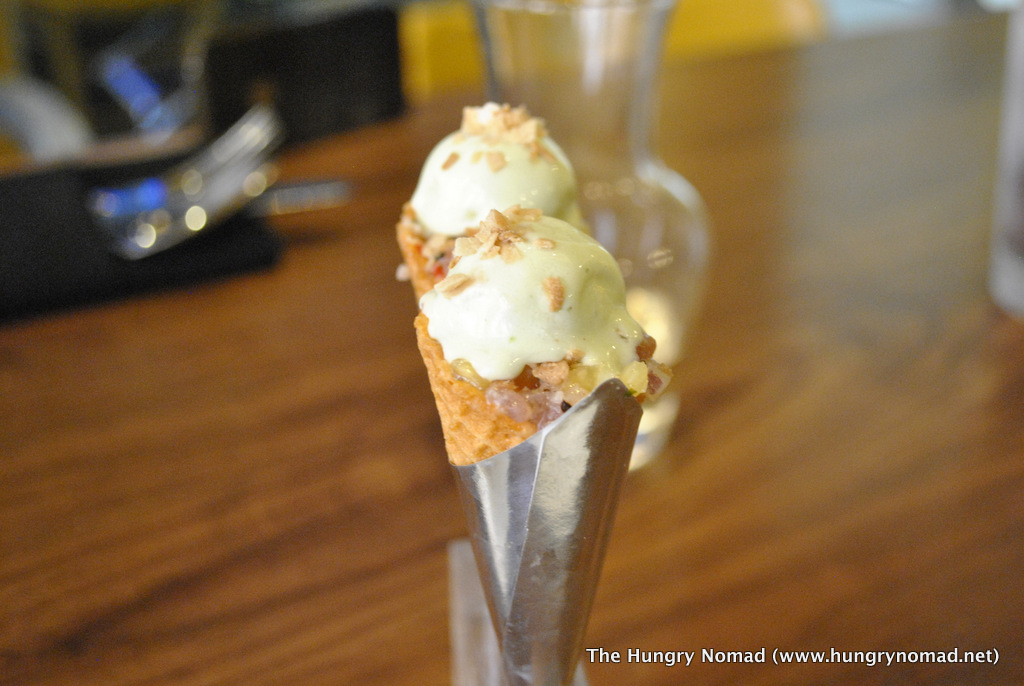 The Yellowfin tuna cones were served in a small tomato infused cone filled with a pineapple ceviche, tuna, topped with basil and avocado ice cream. It was small enough to eat in one bite. However, I was not a big fan of the ice-cream/fish combination. I'm a firm believer that fish and dairy should not be mixed at a meal let alone in one dish.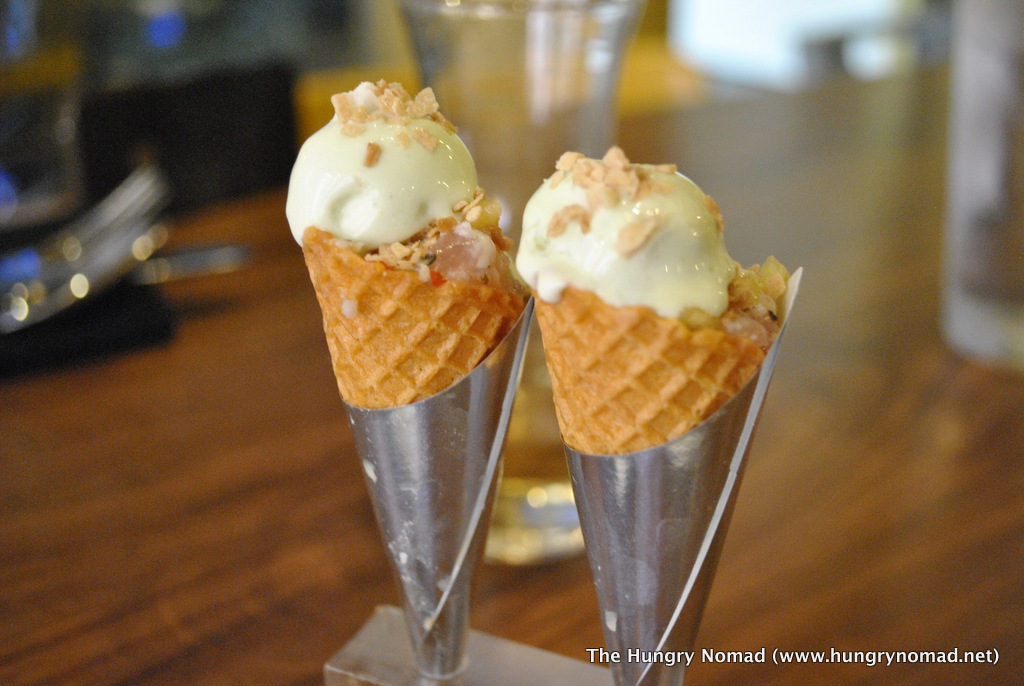 Next came the Butternut Squach Beignets, large deep fried balls of dough mixed with duck debris and squash drizzled with a sweet foie gras fondue sauce and chicory coffee ganache. The Count loved the mix of sweet and savory flavors of this dish but for me it was too much fried dough.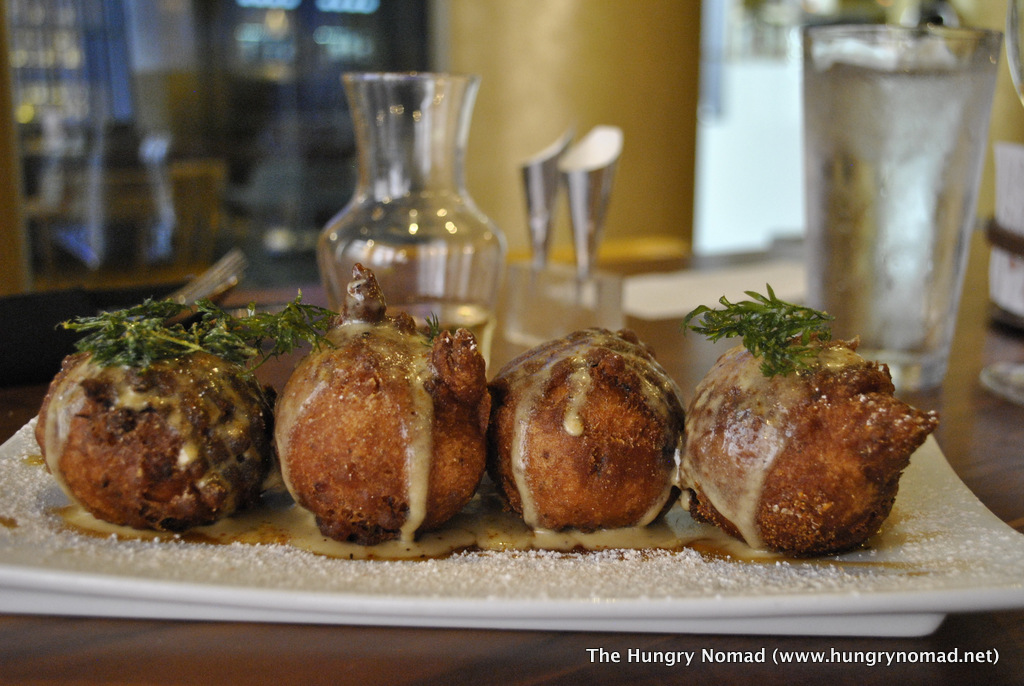 For our main entrees we had the SoBou Burger and Rosemary Crusted Oyster Salad. The burger was plain and simply delicious. Grilled to perfection giving it that smokey grilled flavor that many burgers these days lack.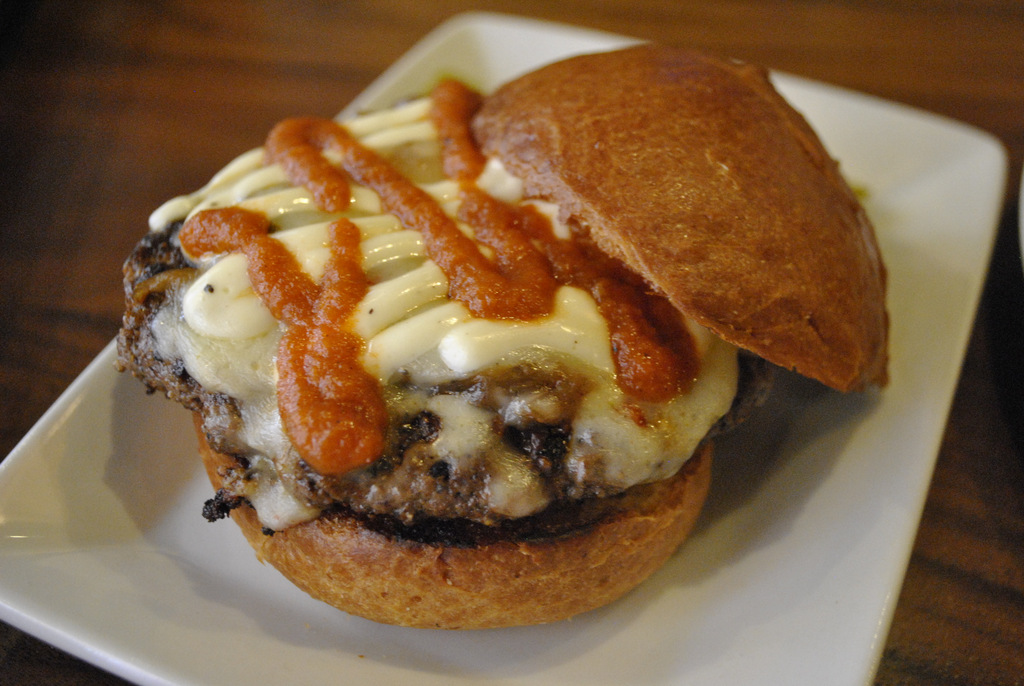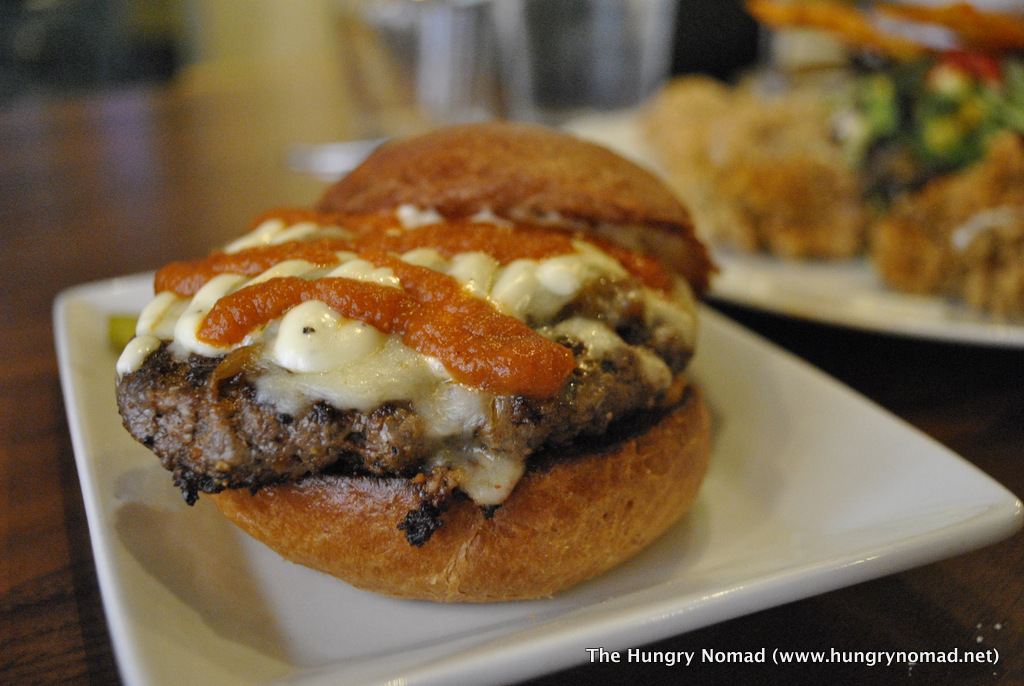 The oyster salad was a great light lunch option. The oysters were lightly crusted in a rosemary breading cooked just right, set on top of a bed of tossed greens in a light sauce.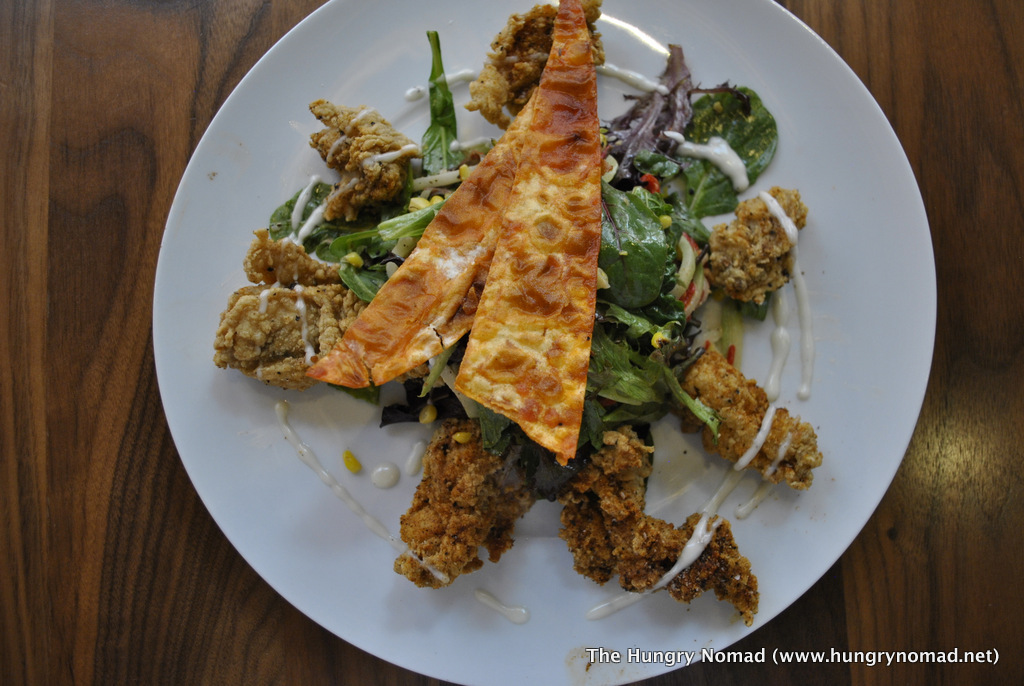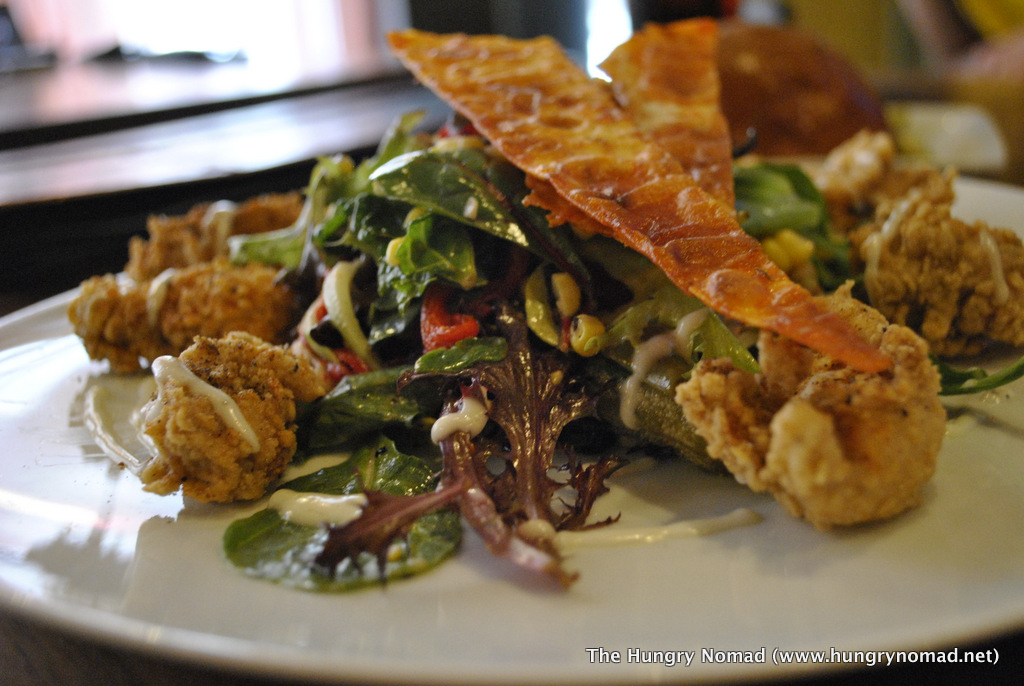 We also ordered a side of fries and were surprised to note that we were charged that extra dollar for ketchup. It threw us off a bit given that you really don't expect to be charged for ketchup in an upscale restaurant such as SoBou. And while we may be spoiled up east in Philadelphia and New York with the special attention we've been given by chefs and wait staff, small details such as this really do take away from the experience.